Where IT Leaders Are Likely to Spend Budget in 2022
Where IT Leaders Are Likely to Spend Budget in 2022
Digitalization, data utilization, IT speeds to market, and airtight security will be business and IT focuses for 2022 -- along with the never-ending pursuit of talent.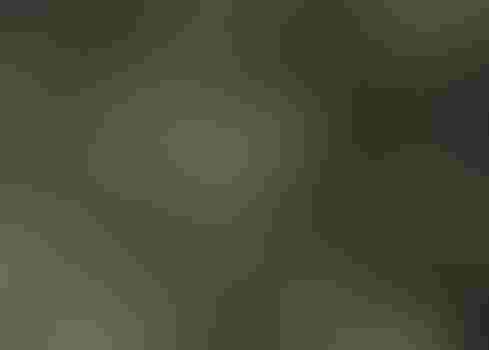 CIOs and IT leaders are starting to sharpen their pencils for next year's budgets in a year that has transitioned out of the hard COVID lockdowns of 2020 but still does not have many organizations fully back on their feet.
What has remained as a pervasive IT driver in companies is the desire to digitalize the business, coupled with an awareness that every digital asset is also one more risk for security breaches and ransomware attacks. Meanwhile, markets have become more competitive and times to market for everything have accelerated. This is the environment in which CIOS will plot their budget courses. Here are four major categories of IT spend that are likely to see strong investments from IT leaders in 2022:
1. Talent development
The 2020 pandemic closed offices and moved more employees to remote work-from-home settings. New digital communications technologies were deployed to handle a remote workforce and to facilitate workforce collaboration with online tools. It consequently came as no surprise that in 2021, CompTIA surveyed HR leaders who reported that 41% of companies "will have a new emphasis on communication and on emerging tech skills for remote work, and 42% expected new efforts on upskilling and reskilling for incumbent employees." The upskilling includes IT, which must now support remote video and collaboration tools and networks, as well as application development in no- and low-code environments, integrations across multiple cloud-based and on-premises computing platforms, analytics, artificial intelligence and IoT (Internet of Things).
Upskilling and new skills recruitment come at a time when technologies like IoT "will have a great impact on the economy by transforming many enterprises into digital businesses and facilitating new business models, improving efficiency and increasing employee and customer engagement," according to Gartner Research VP Mark Hung. It also comes at a time when large tech firms like Facebook report a median employee salary of $240,000 per year.
This means that many IT budgets will be setting aside budget dollars for internal training and talent development, since outside talent may be unaffordable.
"Governments and organizations must make talent strategy a key priority and take steps now to educate, train, and upskill their existing workforces," said Yannick Binvel, president of Korn Ferry's Global Industrial Markets practice, in a talent shortage report.
2. Data utilization
Over the past five years, data has moved from being a commodity to a valuable IT asset that executives want to leverage for analytics, artificial intelligence, and business process automation.
In IT budgets, data integration tools that work well together, preferably on a uniform platform, must be invested in to support all these business initiatives. These tools must operate on a variety of structured and unstructured data that originates from many different sources. The tools (and accompanying IT skills) must cover data cleaning and preparation, data extraction, data mapping and formatting, data tracking and data security.
3. Security
As IoT expands, more data will move to the edges of the enterprise and the hybrid environment of cloud and on-premises computing will likewise grow.
For both data breaches and ransomware/malware invasions, there will be more points of entry, and greater risk of security lapses.
To control the edge and the enterprise at large, IT will budget more money for zero-trust networks that monitor enterprise user activity and permissions and issue immediate alerts whenever an unauthorized access into the network is detected, or an IT asset is added or subtracted to/from the network without authorization. Asset management software, designed to track every IT resource, will be an active area of investment. As will aggressively hiring IT security professionals. Finally, 2022 could see more budget money set aside for external audits and security software so security vulnerabilities can be uncovered and plugged before they are breached.
Security provider Upguard reports that 1,473 corporate data breaches occurred in 2019, 27% of companies experienced a ransomware attack, and a full 66% of companies said that it was hard to hire security talent, so there will be major IT focus on security. The goal will be to button down and protect IT assets, preventing damage to company reputation and customer trust.
4. Application time to market
There are industry practitioners who say that it takes one week to develop a small app, two weeks for a mid-sized app, and three weeks for a large app. This might be the case for Web-based applications like setting up log-in protocols or sharing photos, but for enterprise-size applications that touch many systems, it could take months.
The problem for IT is that management and users think all applications should speed to market like a Web page log-in setup or a photo share.
Because of this, there will be an IT focus on best tools for low- and no-code application development software that can eliminate some of the more time-consuming manual coding. Gartner predicts that the low-code application software market will be at $13.8 billion at the end of 2021, a year to year increase of 22.6% over 2020.
Summing It Up
Digitalization, data utilization, IT speeds to market and airtight security will be business and IT focuses for 2022 -- as will the outside pursuit (and internal development) of talent that can support these initiatives.
This is a lot of ground for IT to cover, at a time when a resurgence of the virus is a preliminary indicator that 2022 IT budgets will expand more incrementally than aggressively.
CIOs must balance these priorities to arrive at the best spend combinations for their companies while they move IT into an era of greater interoperability and integration, a more diverse technology set, and a greater emphasis on automation.
Related Content:
Tech Spending Climbs as Digital Business Initiatives Grow
Where Cloud Spending Might Grow in 2021 and Post-Pandemic
Never Miss a Beat: Get a snapshot of the issues affecting the IT industry straight to your inbox.
You May Also Like
---