White House Pulls New CTO From Google
White House Pulls New CTO From Google
Megan Smith, known for her work with Google's advanced technology exploration arm, replaces Todd Park as CTO. Job one: federal tech innovation.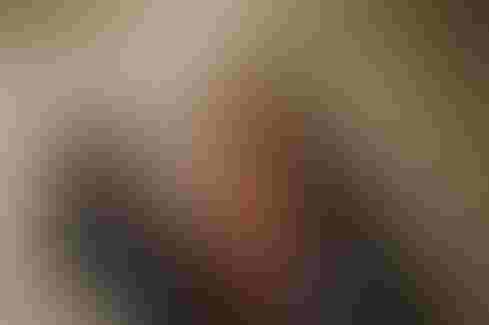 Chief Technology Officer of the United States Megan Smith
White House Maker Faire: 10 Cool Inventions
White House Maker Faire: 10 Cool Inventions (Click image for larger view and slideshow.)
For the second time in a month, the White House is pulling in technical talent from Google to boost the federal government's digital savvy.
President Barack Obama has recruited Megan Smith from Google[x], the firm's advanced technology exploration arm, to serve as chief technology officer of the United States. She replaces CTO Todd Park, who is stepping down in order to return to his family in California -- where he has been asked to continue to help the federal government recruit for top technology talent.
This move follows the advent of the US Digital Service, which aims to increase the federal government's competence at delivering online services, drawing on the lessons of the new, improved HealthCare.gov website. That team is run by Mikey Dickerson, a former Google reliability engineer who assisted with the turnaround of HealthCare.gov after its glitchy launch in October.
[What would another Clinton administration mean for the tech industry and the nation? Read Hillary Clinton Talks Tech: 9 Facts.]
Smith's appointment was confirmed in a blog post signed by John P. Holdren, director of the Office of Science and Technology Policy at the White House. Alexander Macgillivray, an attorney, coder, and free speech/open data advocate, will serve as a deputy US CTO. He served as general counsel and head of public policy at Twitter from 2009 to 2013.
Smith's recent projects at Google[x] included co-creating the "SolveForX" innovation community project and the company's "WomenTechmakers" tech-diversity initiative, according to the blog post. Before joining Google[x], she spent nine years as VP of New Business Development at Google and led the company's acquisition of major platforms such as Google Earth, Google Maps, and Picasa, according to the White House blog.
Prior to joining Google, Smith served as CEO of PlanetOut, the LGBT online community.
In a prepared statement, President Obama said, "Megan has spent her career leading talented teams and taking cutting-edge technology and innovation initiatives from concept to design to deployment. I am confident that in her new role as America's chief technology officer, she will put her long record of leadership and exceptional skills to work on behalf of the American people. I am grateful for her commitment to serve, and I look forward to working with her and with our new deputy US CTO, Alexander Macgillivray, in the weeks and months ahead."
President Obama created the CTO position as a new role within the White House Executive Office of the President after his inauguration in 2009. It is primarily an advisory role, although Park did become actively involved in organizing the HealthCare.gov turnaround.
Our new survey shows fed agencies focusing more on security, as they should, but they're still behind the times with cloud and overall innovation. Get the new IT Priorities In Order? issue of InformationWeek Government today.
Never Miss a Beat: Get a snapshot of the issues affecting the IT industry straight to your inbox.
You May Also Like
---