Why Mobility Managers Deserve A Seat At The Table
Why Mobility Managers Deserve A Seat At The Table
It's not just a couple of VPs sharing a cellphone anymore. You need a dedicated mobility manager equipped to oversee your valuable hodgepodge of mobile devices and data.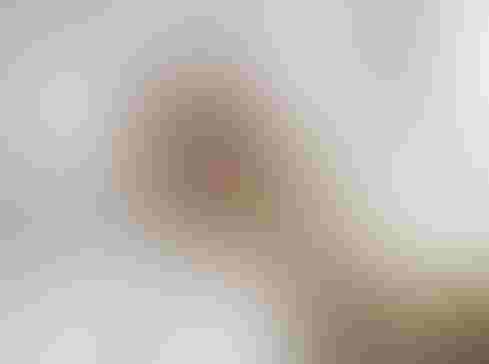 Few changes in business have been more significant in recent years than the mobile technology revolution. We've moved from an office-bound workforce to one that can work just as productively from the road, a plane, or a cafe. This shift has taken place so quickly that it's almost easy to ignore. 
Smart technology managers, of course, know better. Corporate mobility is exponentially more complex today, replete with devices, platforms, data plans, rules, and job titles that didn't exist even five years ago. That complexity -- combined with wildly different employee expectations -- has made mobile technology management as critical to business success today as marketing, finance, and sales. 
Much has changed since the days of clunky first-generation smartphones. Company mobility programs are no longer limited to a handful of executives, all using the same phone, covered by one of three voice plans on the same carrier. Today, employees use multiple mobile platforms (iOS, Windows, and Android), device types (smartphones, tablets, and air cards, among others) and a variety of data and voice plans. Companies on average now juggle more than 1.5 devices per employee. At the same time, the explosion of mobile data and business apps have turned smartphones into productivity workhorses, syncing people with their calendars, contacts, apps, and the information they need to get work done from anywhere. 
[Convenient doesn't have to be creepy. Read Wearables Plus IoT: Preparing Amid Paranoia.]
Forget the Internet of Things for a moment and just consider the expanding Internet of users and phones. eMarketer predicts 4.55 billion mobile users worldwide in 2014, with 1.75 billion smartphone users. As more devices join the carrier networks, managers will need to analyze and understand the data that all of those devices generate.
These new complexities raise some cost and management challenges. But for smart companies, they also present important strategic opportunities: to help drive productivity, to bolster employee and customer satisfaction, and ultimately to increase profitability. But it starts with understanding the importance of the mobile management challenge and finding the right talent to address it. 
What should a mobility management team look like, exactly? Mobile technology touches all parts of the company, from IT to finance. So a great mobility team should have a comprehensive understanding of the business. That starts with a solid footing in IT and device management. The team also needs insight into the billing details of employees' plans across multiple carriers, and an understanding of each department's mobile needs to make strategic recommendations that benefit the business. 
Those aren't easy tasks, and BYOD complicates things further. That is why good mobility leaders are masters of data analysis. Some employees might be excited to choose which devices they use at work, for instance, while others might resent having to help cover the cost of doing their jobs. The only way to determine what makes good business sense is through data mining of wireless spending and usage data. That will tell managers what employees need that the company isn't providing and where the organization can reallocate mobility resources for the greatest impact. 
Data analysis also allows mobility managers to renegotiate contracts and limit bad spending, whether it's excessive international data roaming charges or underused shared data pools. Data is the difference, but it is only useful if mobility managers analyze it and apply that analysis to make recommendations that benefit the entire company.
Technology and workforce trends, BYOD, remote working, and the explosion of devices and platforms are magnifying the need for CEOs and CIOs to apply the same level of strategic thinking to mobility as their colleagues do for every other key function of the business. Smart companies are onto this -- and will soon have higher productivity and profits to show for it. 
Too many companies treat digital and mobile strategies as pet projects. Here are four ideas to shake up your company. Also in the Digital Disruption issue of InformationWeek: Six enduring truths about selecting enterprise software. (Free registration required.)
Never Miss a Beat: Get a snapshot of the issues affecting the IT industry straight to your inbox.
You May Also Like
---