Windows 10 On ARM: 7 Observations
Windows 10 On ARM: 7 Observations
Microsoft reps have been tight-lipped about the future of Windows on ARM devices but the company has many reasons to remain invested in non-Intel architectures.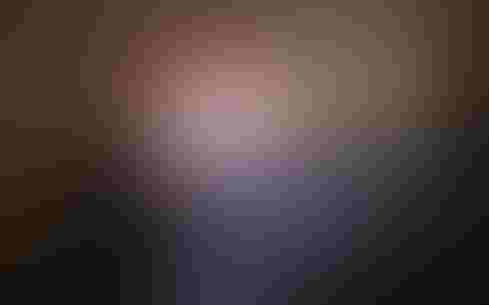 Microsoft has struggled with ARM-based tablets, such as its Surface 2.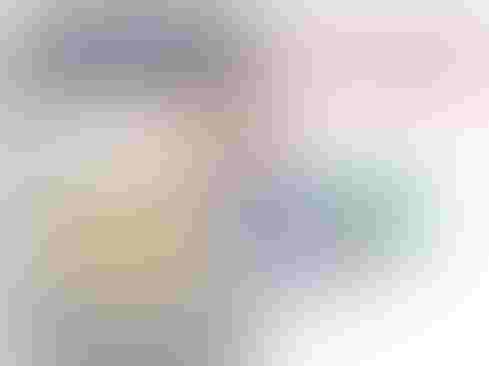 Office For iPad: 10 Tips
Office For iPad: 10 Tips (Click image for larger view and slideshow.)
touch-first version of Office for Windows tablets. Had those apps been available when Windows RT launched, the OS might have been more warmly received. Developers might have been more inspired, since they would have had an example of what a superlative Modern-style touch app should look like.
Instead, Microsoft awkwardly inserted a desktop UI in Windows RT that allowed the OS to run existing desktop versions of Office but otherwise locked out legacy apps. This exacerbated confusion over whether Windows RT was for tablets or small laptops, a point that Microsoft's marketing, with its poor differentiation between Win RT and the full version of Windows 8, seemed incapable of resolving.
Can Microsoft avoid these issues with future ARM tablets? For more, see item 5, below.
4. Intel is catching up in mobile.
At the time Windows RT hit the market, ARM chips facilitated thin, light devices with great battery life and strong graphics performance -- things that couldn't necessarily be said of Intel's chips. Microsoft had just been blindsided by the iPad and needed to establish a tablet presence, so a version of Windows for ARM made sense.
Today, the newest Intel chips are much more competitive with ARM offerings. At the low end, new Atom chips power budget Windows tablets and notebooks whose battery life and processing power compare well to most ARM-based Android or Chrome OS devices on the market. At the high end, Core M chips offer the thin, fanless form factors and extreme power efficiency of ARM chips while retaining x86's traditional processing strengths. ARM-based chips are still generally cheaper than Intel models but the point remains: Microsoft has fewer reasons than before to look beyond Intel chips.

Intel's newest processors have eliminated some of Microsoft's reasons for creating Windows RT.
5. Windows 10, ARM, and the app gap could lead to more Windows tablet confusion.
As mentioned, previous ARM-powered Windows tablets failed partly due to poor marketing and customer communication. With Windows 10 set to include a family of related but different products, Microsoft will face some of the same challenges and will have to do a better job.
Windows 10 variants are expected to include a desktop-oriented version based on the recently released preview, with the tiled Start screen present but turned off by default. A slightly different version will exist for Intel-based 2-in-1 devices such as the Surface Pro, with the OS switching between desktop and Modern UIs depending on whether the keyboard is attached. Yet another version is expected to run on both smartphones and tablets and to potentially support both ARM and Intel chips. This third version presents clear communications challenges.
Where will Microsoft cut off access to desktop apps? Will all smaller tablets and smartphones be confined to Modern apps? Will larger tablets with attachable keyboards be the only tablets to retain the desktop UI? Desktop apps are fairly limited on smaller screens, but OEMs have made clear that they're more willing to make Windows 8.1 tablets than they are Win RT models. If Microsoft releases an excellent Modern version of Office and cultivates more developer interest, OEMs might be more inclined to invest in the Modern UI by the time Windows 10 rolls around. But if legacy app compatibility continues to be a pressing issue, will we see some 8-inch tablets with Intel chips and full application support, and some other 8-inch tablets with ARM chips that run only Modern apps? If so, can Microsoft expect these app-limited ARM tablets to be any more successful than the Win RT slates that preceded them?
6. ARM's ceiling hasn't yet been reached.
As the fourth item in this list elaborated, Intel's newest processors eliminate many of Microsoft's reasons for investing in ARM. That said, Microsoft still has reason to maintain ARM development. Intel's chips have momentum, but ARM chips have been making rapid gains in recent years and will have a place in the computing landscape for years to come.
Intel has struggled through manufacturing problems and delayed some version of its chips in recent years, but ARM processors, particularly the custom models Apple uses in iOS devices, have been improving by leaps and bounds. Rumors for several years have consistently maintained that Apple will eventually release ARM-based Macs, but even if that never happens, the company has gone out of its way to point out that its 64-bit A7 and A8 chips are "desktop class." What does all this mean for Windows? Intel's not going anywhere, but ARM is still advancing, often at a faster rate. To be competitive five years from now, Microsoft could very well need investments in both architectures. Even if Intel chips serve Microsoft's needs for the present, continued ARM development is prudent over the long term.
7. Microsoft doesn't need an ARM-based Surface.
According to ZDNet's Mary Jo Foley, who has accurately reported pre-release Microsoft information before, Microsoft might switch its Surface family to an all-Intel lineup. A series of earlier, and generally sketchier, rumors indicates the opposite, with some claiming Microsoft plans to release both a Surface 3 tablet and a Surface Mini this month.
The potentially conflicting rumors raise a question: Microsoft released an ARM-based Surface tablet each of the past two Octobers, with hopes of catching the holiday rush, so what will it imply if the company declines to offer upgraded hardware this year? What will it imply if the company releases a revamped, all-Intel lineup instead of a new ARM tablet?
Either way, Microsoft's Surface strategy doesn't necessarily reflect its larger ARM strategy for tablets.
The Surface Mini, which was originally slated to debut last spring with the Surface Pro 3, provides some insight into Microsoft's plans. The ARM-based mini slate was reportedly canceled because Nadella feared it wasn't differentiated enough to be a hit. With support for the Surface Pro 3's pen experience, a smaller Surface could have carved out a niche -- but that's evidently not what Nadella is interested in. He's said the company will create devices that "light up" its digital experiences, and a "me too" tablet with a novel pen accessory didn't fit the bill.
If the company goes with Intel chips in all future Surfaces, then it simply means Microsoft execs see Intel as the best option to "light up" experiences in the short term. But the company will likely still encourage OEMs to carry the ARM banner for smartphones and low-cost tablets.
Avoiding audits and vendor fines isn't enough. Take control of licensing to exact deeper software discounts and match purchasing to actual employee needs. Get the Software Licensing issue of InformationWeek today.
Never Miss a Beat: Get a snapshot of the issues affecting the IT industry straight to your inbox.
You May Also Like
---