Windows 7 RC Stress Testing Begins
Windows 7 RC Stress Testing Begins
Microsoft hopes to double the number of free tests during the Release Candidate phase because it doesn't want to repeat the same mistakes it made with Windows Vista. Windows 7 screen shot
When Microsoft released a near-final version of Windows 7 on Wednesday, it did so with the awareness that it doesn't want to repeat the same mistakes it made with Windows Vista. In part, that means more testing and earlier engagement with the IT crowd.
The Release Candidate offered on Wednesday is closer to what Microsoft will release as final code than Release Candidates have been during previous Windows release cycles, and Microsoft hopes to double the number of IT pros testing Windows 7 for free during the Release Candidate phase.
"Our big call to action for IT pros is, 'Hey, go run Windows 7 and see how easy it is to install, does it work with the applications you use every day,' " Gavriella Schuster, senior director for Windows product management, said in an interview. "From our perspective, we are fundamentally redefining the quality that we require for release. [Windows VP] Steven [Sinofsky] has taken the stance throughout the development process that we're going to be much clearer, crisper, and we're going to require more testing. There's a much more restrictive exit criteria from each milestone."
That means Windows 7 is now entirely feature-complete, according to Schuster, and unless the European Union requires other changes, the only changes to the code will be minor bug fixes. Today, 99% of the drivers available for Windows Vista SP1 are already available for Windows 7, and up to this point, 94% of the PCs running Windows 7 Beta have had zero driver errors upon installation. Microsoft is also releasing a beta of the Windows 7 Upgrade Advisor, which determines if a PC is ready for Windows 7.
Among those already testing Windows 7 is the Bright Group, a midsize electronics manufacturing company based in Australia with offices globally. When the Bright Group came to consultant Erdal Ozkaya with complaints about performance and incompatibility with its Sage Accpac database software late last year, the company had begun downgrading some of its Windows Vista PCs to Windows XP.
The Accpac compatibility problem was fixed by the time of Windows Vista SP2, and Ozkaya, a Microsoft MVP who works for a small consultancy called CEO IT Training and Solutions, pointed them to Windows 7. He set up a small production test group with four PCs, and the feedback was overwhelmingly positive. "They're now pushing me to upgrade all Vista PCs to Windows 7," he said.
Ozkaya said his reaction to Windows 7 has been night and day compared to his reaction with Windows Vista, but said Microsoft has its work cut out for it.
"To be honest, [at this stage] I was thinking Windows Vista was going to be another Windows ME," he said. "I wasn't recommending it to my clients. This time around, Microsoft has to convince IT professionals that hey, we did screw up with Windows Vista, but with Windows 7, it's better."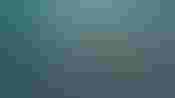 Windows 7 screen shot (Click for larger image and for full photo gallery)
Ozkaya recommends Microsoft hold a series of worldwide seminars as it did during the launch of Windows Server 2008, which is widely seen as a successful launch. He also recommended Microsoft extend the free testing period for the Release Candidate, which Microsoft is apparently doing. The test version doesn't expire until June 2010.
According to Ozkaya, among the features and improvements the Bright Group looks forward to with Windows 7 are -- in addition to quicker reboot and wake-up times -- mostly user interface features. Windows 7 makes some significant changes to the Windows taskbar, and users tell Ozkaya that the new taskbar is much more usable. The company also likes a new search feature that highlights within found documents instances of the words or phrases being searched, as well as the ability to unlock Windows gadgets from the side of the screen where they were locked in Windows Vista.
Another early adopter is John Obeto, managing partner of small managed IT services company Logikworx, which has 12 employees already running Windows 7 as their full-time systems. Logikworx has to be an early adopter in order to best advise its clients on the next generation of Microsoft's operating system, but it's also seeing customer interest as well.
As a point of fact about how quickly Logikworx moves its clients to new versions of Windows, all of the company's clients are 100% on Windows Vista. "Nearly all of them already subscribe to Microsoft's volume licensing programs, so there's no incremental costs for them," Obeto said. Running Windows Vista already will help move companies to Windows 7, since Windows 7 doesn't have any significant additional hardware requirements beyond Windows Vista.
Obeto has been showing clients the next version of Windows for months, and he's already signed on 10 of them -- small businesses with at most 30 PCs -- to move to Windows 7 the day the new operating system is released. Obeto has few complaints about Windows 7 and said Microsoft has done a much better job in the early goings of Windows 7 than it did with Vista.
"One of the things you often run into initially with upgrades is device coverage," he said. "Vista seemed not to pull the entire Windows ecosystem with it, but right now I'm able to install Windows 7 and not have a problem with it, even with some pretty old hardware, and I'm not running into application compatibility problems that I had with Windows Vista."
He also sees significant improvement in Windows 7 in terms of more relevant search results, fewer User Account Control security prompts, VPN-less corporate computer access with Direct Access, and the introduction of Windows XP Mode to run older applications.

InformationWeek has published an in-depth report on Windows 7. Download the report here (registration required).

Never Miss a Beat: Get a snapshot of the issues affecting the IT industry straight to your inbox.
You May Also Like
---