Windows Phone 8.1: Sneak Peek
Windows Phone 8.1: Sneak Peek
As Microsoft preps a new version of its mobile OS, a few details have emerged, including improved notifications and a voice assistant.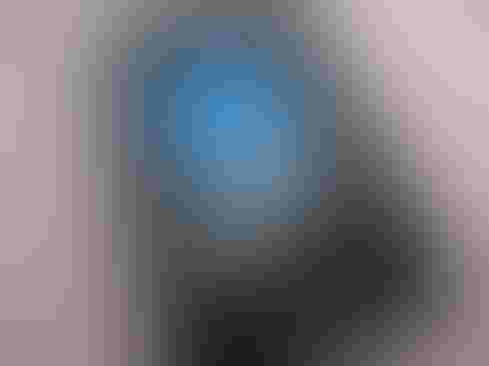 Microsoft has kept a tight lid on new features planned for Windows Phone 8.1, but a few have managed to sneak out. The system-level update, expected to arrive during the first half of 2014, may include revised notifications and a voice assistant to compete with Apple and Google.
Microsoft is already testing beta versions of Windows Phone 8.1 internally, The Verge reports, and a completely revised notification center is chief among the new features. On today's Windows Phone 8 devices, notifications can be displayed on the lock screen, but there is no centralized area of the operating system to contain and manage incoming notifications. Many users have requested that feature.
[Nokia is reportedly working on a low-cost Android smartphone. Will Microsoft nix the project? Read Nokia's Secret Android Smartphone.]
As realized by Microsoft, the WP8.1 notification center will mimic the behavior of the notification centers in Apple's iOS and Google's Android platforms. Users will swipe from the top of the screen downward to reveal a tray full of notifications, which will display items such as messages, emails, calls, and calendar appointments. Android first used this style of notification tray, and Apple later added it to iOS.
The other main new component of Windows Phone 8.1 will be a voice-activated personal assistant akin to Siri or Google Now. The feature is being tested under the name Cortana. It will replace Bing Search on Windows Phones and will allow users to make conversational requests of their WP device. It can be used to set reminders, dictate text, and perform similar functions. Siri, Apple's much-maligned personal assistant, gained considerable powers within iOS 7 and is more useful than ever. Google Now is a great asset to Android devices.
Microsoft will also add a number of minor features to WP8.1. For example, it will include separate volume controls for ringtones and media and VPN support for businesses, and it will separate the music and video players from its XBox Hub.
Microsoft is expected to reveal Windows Phone 8.1 at its Build Developer Conference, scheduled to take place in April 2014.
Though Microsoft has remained mum on WP8.1, it recently announced some significant milestones for the platform. For example, the Windows Phone Store is now home to more than 200,000 applications. Microsoft can't really claim to have closed the app gap with Android or iOS, each of which offers about 1 million apps, but the platform is not wanting for apps.
The Windows Store is handling more than 12 million transactions per day, so plenty of Windows Phone owners are downloading apps. Microsoft has expanded the availability of carrier billing to 51 carriers in 31 markets around the world. This lets WP owners charge app and content purchases to their wireless bill, rather than paying Microsoft directly. The Windows Store and Windows Phone Store are available in more than 190 markets.
Microsoft may not yet have named a new CEO, but momentum in its Windows Phone group is moving forward at a decent clip.
IT is turbocharging BYOD, but mobile security practices lag behind the growing risk. Also in the Mobile Security issue of InformationWeek: These seven factors are shaping the future of identity as we transition to a digital world (free registration required).
Never Miss a Beat: Get a snapshot of the issues affecting the IT industry straight to your inbox.
You May Also Like
---