Yahoo, LinkedIn, Google: Not A Diverse Club
Yahoo, LinkedIn, Google: Not A Diverse Club
Yahoo joined LinkedIn and Google in releasing workplace diversity statistics. They tell the same tale: Silicon Valley is predominantly white and male.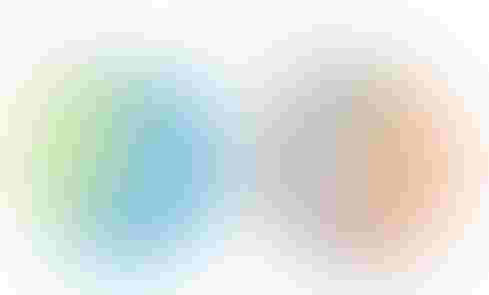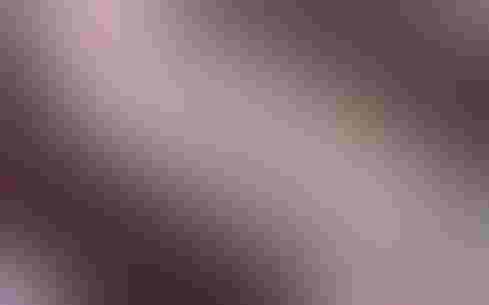 IT Salaries: 8 Cold Hard Facts
IT Salaries: 8 Cold Hard Facts (Click image for larger view and slideshow.)
Yahoo this week became the latest company to disclose workplace diversity stats, and its numbers reflect a troubling issue: Yahoo, like other Silicon Valley tech companies, has a diversity problem.
About 37% of Yahoo's 12,000 global workers are women, Yahoo said in a blog post, and just 23% of leadership -- defined as vice presidents and above -- are women. Yahoo did not provide commentary on its breakdowns, saying only that it is committed to attracting, developing, and retaining a diverse workforce.
"We're in the business of building products for hundreds of millions of users worldwide and that starts with having the best possible talent -- a Yahoo team that understands and reflects our diverse user base," said Jackie Reses, Yahoo's chief development officer. "These statistics are only part of the story -- Yahoo works to ensure that our existing employees feel welcome and supported during their time at the company."
[Recruiters share five strategies for landing this year's top talent. Read IT Jobs: Hot To Hire New Grads.]
In addition to the male-female breakdown, Yahoo provided data on the ethnicity of its workforce. Globally, 50% of Yahoo's workers are white, 39% are Asian, with the remainder identifying as Hispanic (4%), Black (2%), mixed race (2%), and other (2%).
In the US, 35% of tech roles at Yahoo are held by white people while 57% of tech roles are held by Asians. Leadership roles in the US are overwhelmingly white, at 78%.
Diversity at Google
Yahoo's workplace diversity disclosure followed ones from Google and LinkedIn in the last several weeks. Google was the first company to release statistics, acknowledging in a blog post that it was not pleased with its progress.  
"We've always been reluctant to publish numbers about the diversity of our workforce at Google. We now realize we were wrong, and that it's time to be candid about the issues," said Laszlo Bock, Google's SVP of people operations. "Put simply, Google is not where we want to be when it comes to diversity, and it's hard to address these kinds of challenges if you're not prepared to discuss them openly, and with the facts."

Seventy percent of all Google workers are male, the company said. Looking specifically at the tech roles at Google, women represent just 17% of the workforce. Leadership roles at Google tell the same tale: 21% are held by women while 79% are held by men.
Broken down by ethnicity, 61% of jobs at Google are held by white people, according to Google while Asians (30%), mixed races (4%), Hispanic (3%), and Black (2%) comprise the remainder of the workforce. Leadership roles are predominantly white (72%), followed by Asian (23%), Black (2%), and mixed races (1.5%).
Google said that one reason for its skewed diversity statistics is because there are fewer women and minorities pursuing computer science degrees.
"For example, women earn roughly 18% of all computer science degrees in the United States. Blacks and Hispanics each make up under 10% of US college grads and each collect fewer than 10% of degrees in CS majors," Bock said. "But we're first to admit that Google is miles from where we want to be -- and that being totally clear about the extent of the problem is a really important part of the solution."
Diversity at LinkedIn
Last week, LinkedIn released details about its workforce diversity, acknowledging that it, too, has work to do.
Of LinkedIn's 5,400 global employees 39% are female and hold just 27% of executive roles in the US, according to LinkedIn's EEO-1 filing. On the ethnicity front, 53% of US workers are white, followed by Asian (38%), Hispanic (4%), Black (2%), two or more races (2%), and other (<1%).

LinkedIn's head of talent, Pat Wadors, said while LinkedIn has grown over the past few years to become a global company, it needs to improve overall diversity.
"True inclusion is something that can only be achieved through a workforce that reflects the rich diversity of our member base, and this is something we strive to do in all of our hiring efforts," she said. "While it's easy for tech companies to form partnerships with organizations that can promote a more balanced workplace diversity, there is a cycle of responsibility associated with transparency."
Our InformationWeek Elite 100 issue -- our 26th ranking of technology innovators -- shines a spotlight on businesses that are succeeding because of their digital strategies. We take a close at look at the top five companies in this year's ranking and the eight winners of our Business Innovation awards, and offer 20 great ideas that you can use in your company. We also provide a ranked list of our Elite 100 innovators. Read our InformationWeek Elite 100 issue today.
Never Miss a Beat: Get a snapshot of the issues affecting the IT industry straight to your inbox.
You May Also Like
---