25 Years Of Health IT: Highs & Lows
25 Years Of Health IT: Highs & Lows
IT has transformed the business of healthcare over the past quarter century. Take a look at some of the major consequences -- good and bad -- of health IT's growth.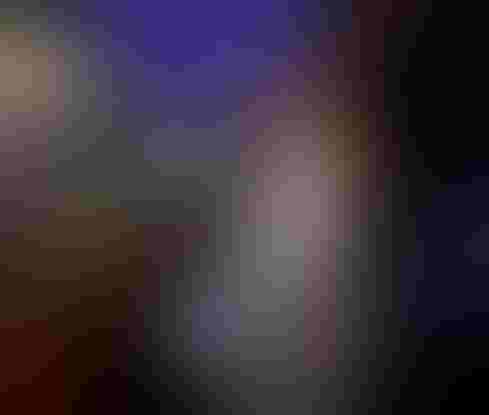 UPMC Technology Development Center <br />(Source: UPMC)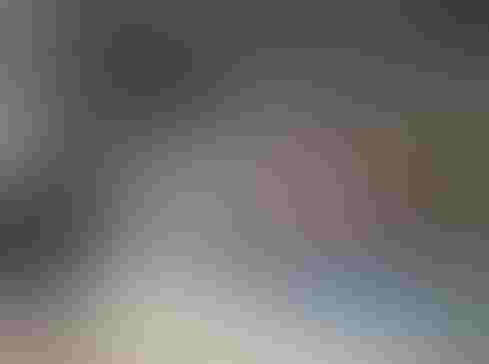 25 Years Of Health IT: A Complicated Journey
25 Years Of Health IT:
A Complicated Journey (Click image for larger view and slideshow.)
When the US government began charting an ambitious course to modernize healthcare and prepare a foundation for the future, it faced its share of detractors and advocates. With the clarity of the passing years, both have been proven right and wrong.
Technology experts are driving success and will overcome the challenges, executives agreed.
"The industry has rapidly deployed the dramatic changes and innovated as a result of the last several years after the Affordable Care Act," said Ash Shehata, partner in the Global Healthcare Center of Excellence at KPMG. "IT has been at the center of the transformation."
Take a look back at some of the key ways health IT has achieved its early promise, and still has a long way to go.
5 Highs
1. Electronic health records
In discussing the highs and lows of the past 25 years, industry executives often pointed to the time required for many mandates or improvements to take place. Sure, some forward-thinking providers installed electronic health records (EHRs) in the early 1990s, but still today holdouts have yet to purchase even the most rudimentary EHRs.
[Where do we go from here? See Health IT's Future: 9 Issues To Watch.]
"The biggest accomplishment for health IT as an industry in the past 25 years has been the migration of clinical data into a digital format with the mass adoption and use of electronic health records via the HITECH Act ... We have close to 88% adoption of EHRs in hospitals now and anywhere from 55% to 75% adoption in doctor's offices," said Missy Krasner, managing director of Healthcare and Life Sciences for Box, who worked at Google Health and for President George W. Bush's administration's Department of Health & Human Services (HHS), where she helped set up the HHS's Office of the National Coordinator for Health IT (ONC) and worked on the HITECH Act.
Regulations and consolidation encouraged healthcare to adopt -- and in some cases embrace -- healthcare IT, Dr. Rasu Shrestha, president of the UPMC Technology Development Center and chief innovation officer at the University of Pittsburgh Medical Center (UPMC), told InformationWeek.
"The Patient Protection and Affordable Care Act of 2010 represents one of the most significant regulatory overhauls of the US healthcare system since the passage of Medicare and Medicaid in 1965," he said. "At times like these, we need to double down on innovation and leverage healthcare information technology to truly transform the way we are practicing medicine. We have a dire need to use data intelligently to embrace the opportunities of value-based healthcare, where quality, collaboration, and care coordination are of paramount importance."
2. Rise of the healthcare CIO
Increasingly, healthcare organizations recognize the importance a CIO brings, and CIOs play a bigger role, participating in board meetings, preferably reporting to the CEO, and communicating across departments.
"From a necessary evil developing back-end systems that were slow, expensive, and difficult, [the CIO is] now a person who can fundamentally change business models, value propositions, revenues, and costs of every company," said Bill Truhe, VP, healthcare delivery at Mobiquity.
3. Democratization of healthcare
Wearables, mobile apps, social media, and the Internet help consumers monitor and control their health, especially for conditions that don't show symptoms until the damage is done, said Dr. David Whitehouse, chief medical officer at UST Global. "Our personal sense of health or sickness is changing and that is huge," he said.
4. Analytics
Healthcare organizations are beginning to collect and use data from a growing number of sources, garnering insight into everything from operational costs to population health trends. With the power of today's analytics tools in hand, organizations now can hone these capabilities, said KPMG's Shehata. "The industry needs to define big data at a more discrete level, [using] big data for clinical analytics, financial analytics, patient engagement, [and] consumer capabilities."
5. Electronic data interchange
Healthcare payment systems are extremely streamlined due to electronic data interchange (EDI), several executives said. Now healthcare must build on this success, they said.
"As these areas mature, there will be a closer relation of administrative and clinical information. As computing power continues to grow, the ability to capture and analyze large quantities of data will facilitate population health and outcome-based reimbursement," said Jim Daley, chairman of the Workgroup for Electronic Data Interchange (WEDI) and director of IT for BlueCross BlueShield of South Carolina.
5 Lows
1. Breaches
"One of the biggest lows is the continuing announcement of data breaches involving personal information. Although HIPAA includes privacy and security provisions to protect personal health information, human error and criminal activity continue to present challenges in this regard," said Daley.
2. Lack of interoperability
"Interoperability is still elusive in that even with some advances with technical standards, semantic harmonization remains a barrier within health systems and across communities of providers and hospitals," said Dr. Anil Jain, founder, senior VP, and chief medical officer of Explorys, who is also on the consulting staff in the Department of Internal Medicine at the Cleveland Clinic.
Even within organizations, departments often cannot communicate with each other. "Although much progress has occurred over the past two decades, many hospitals continue to lack basic, system-wide, and interoperable clinical applications across the continuum of care to improve efficiency, quality, and convenience for the patients they serve," said John Tempesco, senior director of marketing at AtHoc.
3. Telemedicine adoption
Despite a plethora of pilots and multiple success stories, bureaucracy and differing rules from state to state hobble telemedicine's ability to reach everyone who could benefit from its capabilities. Advocates expect that to change: Many payers, employers, patients, and providers like these tools, which provide patients with convenient, often lower-cost alternatives to in-person consultations across a spectrum of scenarios, from emergency rooms to minor cases of the sniffles.
"Telemedicine will take off both in remote consultations with physicians and technicians and with personal health monitoring devices," said Edie Castello, CEO of eQHealth Solutions. "Technology to provide instant access to health vital status will be an expectation with each succeeding generation. It will afford the aging, chronically ill, and disabled the ability to live in safety and independence."
4. Preventable errors
EHRs have not eliminated preventable medical errors that occur when, for example, patients are prescribed a medication to which they're allergic, or a clinician omits a step in a procedure. More automation and alerts, coupled with cross-organizational integration, should help, executives suggested.
"Every other major industry embraced automation to improve efficiency and reduce variation and errors but not healthcare. Because of healthcare's lag and slow development and acceptance of [health] IT, significant issues with patient safety resulted," Castello said. "A system as complex as healthcare must depend on sophisticated [health] IT as a major part of reducing medical errors and gaps in care."
5. Mixed messages
Government agencies responsible for health IT tend to shift deadlines, not provide enough clarity, and succumb to political pressure at times, several executives said, citing ICD-10, Meaningful Use, population health, and patient identification numbers as examples.
"Despite the promise of population health management, hospitals and physicians in large areas of the country remain dependent on the fee-for-service payment model," said Dr. Stuart Hochron, a physician, lawyer, and founder of HIPAA compliance app Practice Unite. "A lack of clarity on the timing and precise nature of population health reimbursement has delayed the development of solutions that will be needed within the next few years."
The owners of electronic health records aren't necessarily the patients. How much control should they have? Get the new Who Owns Patient Data? issue of InformationWeek Healthcare today.
Never Miss a Beat: Get a snapshot of the issues affecting the IT industry straight to your inbox.
You May Also Like
---