7 Tech Trends CIOs Call Overrated
7 Tech Trends CIOs Call Overrated
IT leaders share their opinions on "the most overrated IT movement." Do some of these buzzwords bug you? 8 LinkedIn Etiquette Mistakes
8 LinkedIn Etiquette Mistakes(click image for larger view and for slideshow)
The beauty of any tech buzzword is that its time will pass. Remember when it was "e"-everything? Much of that nonsense fell away, leaving reasonable options such as e-commerce and e-books. Or how about "Web services?" For people now railing against how bad a name "big data" is, Web services was even worse.
The ugly side of tech buzzwords, of course, is that something new always steps up to replace them. People are getting fed up with big data and cloud computing lately -- many believe in the concept but are irked that the terms cover so much landscape that they become meaningless. Having just posted an article this week touting the importance of "digital business," I fret that "digital" might be in line as a new catch-all.
For InformationWeek's CIO Profiles series, we always ask tech leaders what they consider to be the most overrated IT movement. Their answers offer some good, quick perspective on these trends. Here are seven areas these leaders cited:
1. Cloud Computing ROI
Anthony DeCanti, UniGroup CIO: "It's not that I don't support or believe that [cloud computing is] going to happen, it's just that there are so many case studies that are simply not true. Let's face it, there is still a lot of work to be done to make it easier and more affordable."
[ Nobody's perfect. See 10 CIOs: Career Decisions I'd Do Over. ]
2. Outsourcing
Kenneth Shulman, Broadview Networks CIO: "Outsourcing is overrated, though we've leveraged it in certain areas with great success. If you read the trade press uncritically, you'd conclude that if you're not outsourcing help desk, support or development, you're missing the boat. Frankly, it has its place and offers benefits, but there are hidden costs that are often overlooked."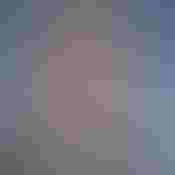 Zack Hicks
Zack Hicks
Group VP & CIO, North America Toyota
3. Business-Tech Misalignment
Zack Hicks, Toyota CIO: "I hate hearing complaints about not having a business strategy. Businesses do have strategies, but they don't exist in a leather-bound book. You just have to spend time with your business leaders and you'll find out their plans and needs." 4. Big Data Over Small Data
Ken Harris, Shaklee CIO: "I'm not convinced that big data for most companies is a promising investment right now. We haven't learned how to handle small data well, let alone throw big data on there. That isn't to say there aren't some companies for whom big data could be a game changer, but most companies don't even effectively handle small data."
Or, for another take on where big data's overrated, here's John Tonnison, Tech Data CIO: "The idea of 'big data' being a new, breakout discipline and movement. We've all been capturing, storing, mining, tuning and looking for patterns in masses of data from the moment we started to measure disk space in terabytes."
Steve Mills
Steve Mills
CIO, Rackspace
5. Consumerization Of IT
Steve Mills, Rackspace CIO: "People use technology more in their personal lives than they did a decade ago, but this feels like a consequence of Moore's Law applied over a few decades. The fact that people can now use the same tools at home and at work is a big opportunity. It's up to the IT shop to stay ahead on relevant technologies and keep updating tools and approaches to make the workplace productive and fun."
6. Cloud Computing Ease Of Use
Richard Thomas, Quintiles CIO: "The cloud is still too complicated. Anything that's as hyped as it has been is unlikely to meet expectations. The cloud has tremendous possibilities -- and I'm a huge proponent -- but we need a reality check."

Global CIOs: A Site Just For You Visit InformationWeek's Global CIO -- our online community and information resource for CIOs operating in the global economy.
7. Tech Panaceas
Keith J. Figlioli, Premier CIO: "The IT industry tends to come up with a big, sexy term to try and get the mainstream to adopt all the things that term can solve, when it usually can't. The industry needs to walk a fine line on over-marketing IT compared with what we're actually trying to accomplish."
Never Miss a Beat: Get a snapshot of the issues affecting the IT industry straight to your inbox.
You May Also Like
---