Accenture CIO Vision Emphasizes Social, Contextual IT
Accenture CIO Vision Emphasizes Social, Contextual IT
Social and mobile data lead big themes in Accenture's technology vision for 2012.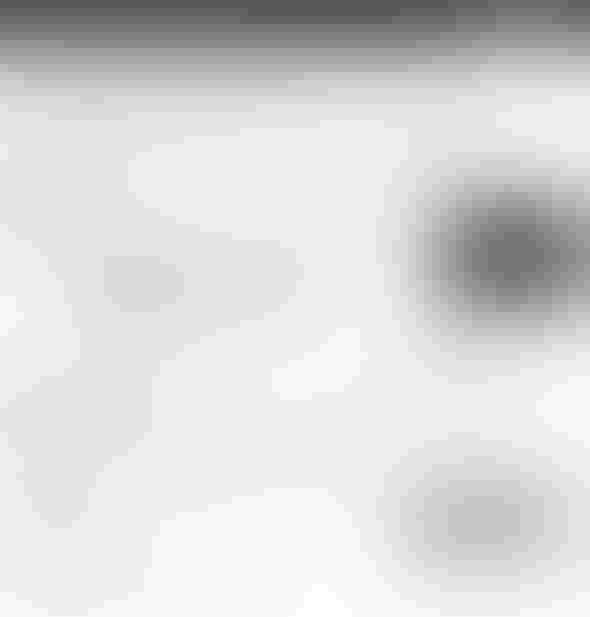 Enterprise Social Networks: A Guided Tour
Enterprise Social Networks: A Guided Tour (click image for larger view and for slideshow)
Social-driven IT is one of the major trends Accenture is tracking in its research on strategy for CEOs and CIOs, but social is also a piece of a megatrend toward context-driven services.
Context is king in the Accenture Technology Vision for 2012. The consulting firm believes the most powerful information services will be those that know where you are and what you are doing, with the intelligence to present you with the most useful information tools for every situation.
Social collaboration will be a powerful input for contextual systems to draw on because in the process of chattering with each other, employees expose more information about themselves and their connections, current projects, expertise, and interests. Location-based mobile apps are the other obvious part of the equation, providing the "where" in who, what, when, where, why, and how.
However, the mobile apps that help you find the closest restaurants and gas stations aren't context-driven, in the sense that they don't really "know you," the report notes. To realize the potential of context, the next generation of information services will need to pull location and social and other data together to make intelligent recommendations for your current situation, according to Accenture. I envision that as, for example, the app guiding you to the gas station closest to your route, rather than the cheapest one, because it knows you're running late to return your rental car to the airport.
Social software is only part of that story, but it's an important part. If you use enterprise social networks and applications well, you will generate a ton of context about your employees. If you use consumer social applications well, you will learn more about your customers and prospects.
[ What are the new possibilities of Facebook commerce? See How Payvment Uses Facebook's Expanded Open Graph.]
"These will be systems that really understand more about what you're doing, who you are, and where you are, then create those services that really start to individualize around you," Gavin Michael, chief technology innovation officer, said in an interview. "We don't see it as just location-based. It's not only where you are but what you are doing."
Accenture identified six broad trends it believes will transform business and technology:
-- Context-based services. Where you are and what you are doing will drive the next wave of digital services.
-- Converging data architectures. Successfully rebalancing the data architecture portfolio and blending the structured with the unstructured are key to turning data into new streams of value.
-- Industrialized data services. The ability to share data will make it more valuable--but only if it is managed differently.
-- Social-driven IT. Realize that social is not just a bolt-on marketing channel. It will have true business-wide impact.
-- PaaS-enabled agility. The maturing platform-as-a-service (PaaS) market will shift the emphasis from cost-cutting to business innovation, supporting rapid evolution for business processes that need continuous change.
-- Orchestrated analytical security. Organizations will have to accept that their gates will be breached and begin preparing their second line of defense--data platforms--to mitigate the damage caused by attacks that get through.
Each of these items started as a hypothesis developed by an Accenture research team and reality-checked with CIOs, vendors, and other industry watchers, Michael said. The resulting agenda covers more than social business, but many of the trends are overlapping and intertwined. For example, converging data architectures for better support of unstructured data is important partly because of the influx of unstructured data from social posts. Meanwhile, social software and cloud computing are breaking down the walls of the enterprise in ways that make that "orchestrated analytical security" important for systems that can no longer trust in the protection provided by a firewall. Although social media is part of the story of context-driven services, the Accenture researchers decided it also needed to be called out as a topic in its own right, Michael said. "Social is much more than just another communications channel or another marketing channel." The businesses that get the most mileage out of social media and social software will be those that incorporate it into core business processes and use it to uncover new opportunities, he said. Public examples include the Shopycat Facebook app from Wal-Mart Labs, which makes gift recommendations based on the likes and interests you've expressed by through the social network, and Reach.ly, which helps hotels connect with potential guests who tweet about upcoming trips to their cities.
Michael is also intrigued by ShopKick, a contextual mobile app for shoppers, that is working with retailers to present special deals while the shopper is in the store. "They're saying, 'We'll award you some points just for walking into the store,'" he said. At the same time, the application is gathering intelligence based on who liked a product, who bought it, and who didn't. It can provide shoppers with more information about a product, based on barcode scanning of an item. "This is where you're getting convergence of the virtual and the physical shopping worlds."
In many cases, CIOs will be able to look to the creators of consumer applications and social software to make some of those connections. However, corporate IT systems will need to be able to mesh well enough to handle the flood of data these consumer applications generate and integrate appropriately--for example, to make a retailer's financial and point-of-sale systems work with social and mobile offers.
"The role of the CIO is going through its own transformation," Michael said. "We're moving to a model where not all the services need to be originated inside the IT department, but the one thing they do need to do is they need to work together. The CIO needs to focus on how IT can help drive the business by creating new sources of revenue, creating relationships, and loyalty with customers. It's an opportunity to really become that change agent for your organization."
The hard part is going to be stretching existing systems to support new requirements--including heavier loads on data systems and elevated expectations for rich user experiences, driven by comparisons with consumer technologies, Michael said. "We're working in an environment where the business is more educated and more informed about the power of technology and its ability to grow the business agenda. The big questions are how do I share data, how do I get access to it, how do I pull together all the things I've got to truly capitalize on what's available?"
Accenture is working on a follow-up report on the business implications of this vision. Meanwhile, here are some of the key steps it recommends organizations take over the next 12 months:
For Context-Driven Services:
-- Create strong links with business functions that directly influence the consumer experience.
-- Compile a firm list of context-based services that is regularly updated as circumstances change--and that forms the basis of discussion with the business side in order to drive the platform for context across the enterprise.
-- Form a pilot team that blends user experience specialists with data scientists to experiment with new contextual data services.
-- Establish an environment that enables experimentation--rapid development, planning, and deployment.
-- Begin developing a data platform to handle contextual data and analytics, including appropriate privacy controls on potentially sensitive personal information.
-- Develop a data roadmap to depict how to acquire the critical data necessary for the next generation of context-based services.
For Social-Driven IT:
-- Engage in social listening to ingest and understand the social conversations that affect the enterprise.
-- Establish a core IT team to design and pilot cross-functional social media platforms.
-- Work with individual business units to help them layer their social strategies on top of IT's enterprise-wide strategy for social, with the goal of moving beyond the listening phase to managing social interactions with consumers.
-- Put in place the technology to support the business' need to monetize its social interactions rather than simply communicating via social media.
-- Identify the metrics that matter for tracking the success of social and ensure that the technologies used actually deliver those metrics.
-- Evaluate the impact of social on the organization's roadmap for investment in collaboration.
-- Determine how interactions among the organization's employees might change by using social.
Follow David F. Carr on Twitter @davidfcarr. The BrainYard is @thebyard
Attend this Enterprise 2.0 webcast, Rebalancing The IT-User Relationship: The Business Value In Consumerization, and learn how the consumerization of IT will ultimately help organizations drive innovation and productivity, retain customers, and create a business advantage. It happens March 7. (Free registration required.)
Never Miss a Beat: Get a snapshot of the issues affecting the IT industry straight to your inbox.
You May Also Like
---