Allscripts Enables EHR Customers To Send Data To Payers
Allscripts Enables EHR Customers To Send Data To Payers
Deal with analytics firm Inovalon designed to relieve burden on providers while enabling online feedback from health plans.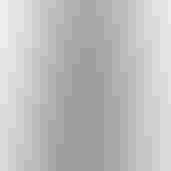 Remote Patient Monitoring: 9 Promising Technologies (click image for larger view)
Allscripts, a leading EHR vendor, and Inovalon, which supplies a wide range of data and analytics to health plans, have entered an agreement that enables users of Allscripts' ambulatory EHRs to send their clinical data to payers via Inovalon and receive patient-level analyses of the data in return.
This is the second major deal announced this year that facilitates data sharing between providers and health plans. Ambulatory EHR vendor Greenway, insurer Florida Blue, and Availity, a national health information network, announced last spring that they'd begun enabling Greenway clients to send clinical data to Florida Blue and to receive back patient care summaries based on claims and other data.
Although Inovalon didn't reveal which payers were interested in receiving Allscripts data, it serves hundreds of plans that together cover about half of the insured population, according to Keith Dunleavy, president and CEO of the company.
Inovalon aggregates claims, lab, pharmacy, durable medical equipment, functional status and patient demographic data for the payers, Dunleavy told InformationWeek Healthcare. For the past decade, Inovalon has also been collecting clinical data from providers for its health plan customers, he said. Most of that information has been manually abstracted from paper charts. But during the past five years, an increasing amount of the information has come from EHRs. With the permission of providers, he said, Inovalon has garnered "raw data" from their EHRs using a combination of export and "screen scraping" methods.
[ Doctor profile info all in one place? Read more: Doctor Profile Data Exchange In Works. ]
The Allscripts deal provides a higher level of sophistication, allowing Inovalon to take advantage of interfaces between Allscripts' EHRs and the back-end system of Inovalon, which is connected to the systems of its health plan customers.
"When a provider or provider group authorizes the integration, they don't have to do any more work onsite," Dunleavy said. "The back end [of Inovalon] handles the rest, coordinating the data exchanges for the providers."
Asked why physicians should be interested in providing clinical data to health plans -- their traditional antagonists -- Dunleavy listed several reasons, including:
-- Regulatory compliance. Providers have to submit clinical data regularly to meet payer requirements, including processes related to claims audits, claims integrity and quality assessment.
-- HEDIS chart reviews. Every plan collects HEDIS data, which is required by most state insurance departments, as well as by the Centers for Medicare and Medicaid Services (CMS) for government-funded managed care plans. -- Risk adjustment. Public and private payers increasingly pay providers under risk-adjusted models that require documentation of risk scores.
-- Shared risk arrangements. Many plans and providers are entering these deals, which require the exchange of clinical and claims data to succeed.
With automatic data extraction from EHRs, Dunleavy said, most of the burden on providers to supply the requisite data for these purposes disappears, "because it's all done in the background."
Allscripts struck the deal with Inovalon to provide value to its customers, said Faisal Mushtaq, GM of the company's payer and life sciences division, in an interview. Through the partnership, he said, Allscripts customers can offer payers the "depth and breadth of clinical data that is essential to payers doing a good job. At the same time, the payers can provide insights back to providers so they can do their job more effectively around their payer contracts. So under this agreement, we were able to add tremendous value to providers and make their lives easier."
The insights that providers can receive are related to issues such as risk score management (essential to risk adjustment) and patient care gaps, which should be addressed to improve outcomes, he said. Although health plans send physician practices profiles of their cost and quality performance now, he noted, they're usually outdated because they're based primarily on claims. The back-end interface between Allscripts and the payer systems, he said, will speed up the feedback while supplying more detailed data for the health plans to work with.
In fact, Dunleavy said, the partners are aiming to provide near-real-time feedback to physicians when plan members visit. Triggered by, say, an eligibility check at the front desk, the data analyses could flow back to the practice within minutes, he said.
The use of the patient data is authorized by the health plans and covered under HIPAA's provision for health plan operations, he added. Inovalon also has a business associate agreement with Allscripts, as required by HIPAA.
Faisal noted that this is not the first arrangement that Allscripts has made that involves its customers sending clinical data to health plans. It has several direct payer relationships and most of them include interfaces with those plans' back-end systems, he said. These agreements help providers and payers interact beneficially in areas like prior authorization, pharmacy benefit management, and quality improvement.
Never Miss a Beat: Get a snapshot of the issues affecting the IT industry straight to your inbox.
You May Also Like
---