Cerner Buys Siemens EHR, Hails Post-MU Era
Cerner Buys Siemens EHR, Hails Post-MU Era
Cerner will spend $1.3 billion for Siemens' health IT business, says it will continue to support both companies' electronic health records software as part of a broader population health strategy.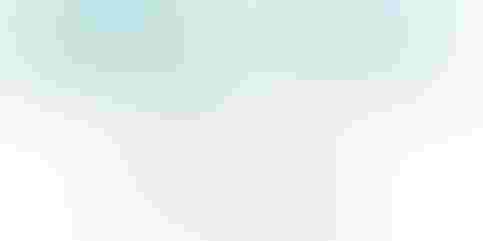 Cerner-Siemens alliance <br />(Source: Cerner presentation)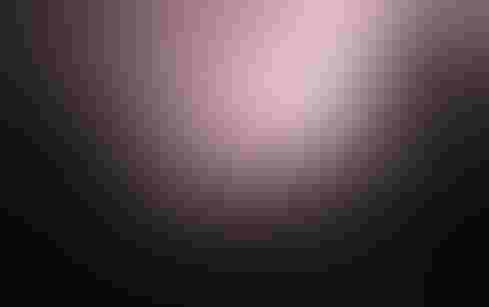 Healthcare IT Cloud Safety: 5 Basics
Healthcare IT Cloud Safety: 5 Basics (Click image for larger view and slideshow.)
In a departure from past strategy, Cerner is making a big acquisition, buying Siemens AG's health IT business for $1.3 billion in cash.
While some details of the combination remain to be worked out between now and the anticipated close of the transaction in early 2015, Cerner said it plans to maintain and support Soarian Clinicals, the electronic health records (EHR) system Siemens sells worldwide, for at least a decade. Cerner said the result will be a significant growth in its customer base, research and development resources, and ability to address the challenges of population health management. Cerner and Siemens also announced a three-year strategic alliance during which each pledges to invest $50 million in joint applications of software and medical devices.
During a conference call to announce the deal Tuesday night, Cerner chairman, CEO, and cofounder Neal Patterson said he still believes acquisitions in the health IT market are often a mistake and had to be convinced by his staff, in a day-long strategy session, that this one would not be. "I was a little surprised by how good I came out of that meeting," he said.
[The population health imperative: Healthcare IT In The Obamacare Era.]
"I have been very critical of rollups in the past," he added, saying that "if you want to slow down a company in this business," the best (or worst) way is to try to combine core technologies because "that freezes your engineering."
Instead, Cerner plans to continue to support Siemens EHR customers on their chosen platform for at least a decade, allowing them to decide on their own whether it makes sense to move to Cerner's Millennium EHR. Cerner will also get introductions to new customers around the world.
Cerner officials called this a deal for "the post Meaningful Use era." As the result of government programs, "IT became ubiquitous across healthcare -- it's inside healthcare and it will never go away," Patterson said. However, while that phase of growth revolved around the EHR, Patterson believes it's time to "evolve to population health and what's beyond population health," a transition that will make software an even bigger "part of the healthcare spend."
In the US, the stimulus funding that propelled the adoption of EHRs is tapering off. While there will still be incentives and penalties associated with meeting federal Meaningful Use standards for EHRs, they will not be quite the driving force that they once were. At the same time, both government and private payers are ratcheting up the pressure on healthcare institutions to do a better job of managing the health of patients and entire populations of patients so that preventable diseases are prevented, chronic diseases are controlled, and unnecessary expenses are eliminated. This is what the industry refers to as population health management, and the technologies to support it revolve around predictive analytics and tighter care coordination.
Since people rarely get all their healthcare from one source, of necessity population health initiatives must pull data from multiple institutions running multiple EHRs, which means Cerner is having to operate in an environment where EHRs are just data sources -- and having one more in-house is par for the course.
"The EHR is still going to be the heavy transaction system as you move forward," Cerner president Zane Burke explained in an interview. "It's going to be the plumbing, the foundation -- but you're going to have a layer of smarts on top of that."
Cerner said the Siemens Health Services business estimates its 2014 revenue at $1.2 billion and boasts about 5,000 client facilities in more than 40 countries, with particular strength in Germany, Sweden, Austria, Spain, Norway, and the Netherlands. Its technology assets include a broad portfolio of enterprise-level clinical and financial healthcare IT systems, as well as departmental and connectivity solutions, and population health and care-coordination software, Cerner said, while complementary services include hosting and managed services, implementation and strategic consulting, as well as clearinghouse and health information exchange capabilities.
Cerner officials said they got a good price. The outcome for Siemens is not as rosy, given that in 2000 Siemens paid $2.1 billion to acquire Shared Medical Services, which formed the core of the health IT business unit. However, the health IT software unit Cerner is buying is part of a much larger Siemens Healthcare business that makes medical devices, diagnostic imaging equipment, and laboratory technologies.
Burke said he believed once Siemens decided it didn't want to continue in the health IT market, it was more concerned with finding a good custodian for that business. "The difference in valuation is not that significant in the scheme of things for Siemens Healthcare," he said. "At the end of the day, it was about how to get a safe landing and how to improve the opportunities for access to a broader array of technologies for Siemens clients."
Cerner and Siemens hope their new strategic alliance will open up new opportunities by combining healthcare software with Siemens's array of medical devices and diagnostic equipment, Burke said. "We're looking at complex problems and how much smarter we can be about the innovation with devices," including medical imaging and the new generation of genomic analysis technology, he said. "We want to use the power of the EHR to make those devices better."
While Cerner is already exploring those possibilities, it will be able to move faster to integrate Siemens devices when they are owned by a partner rather than a competitor, he said.
Cerner officials made a point of saying how hard the company will work to earn the trust of the customers it is inheriting. Burke acknowledged customers of an acquired company are often nervous about the disruption that will follow. He said his message to them would be: "We're going to support you both in the short term and the long term, and plan for you and with you to maximize the use of the technology investments you've already made to date."
However, during the conference call Cerner officials declined to say what Siemens software products beyond Soarian would continue to be supported over the long term, saying those were details still to be worked out.
Has meeting regulatory requirements gone from high priority to the only priority for healthcare IT? Read Health IT Priorities: No Breathing Room, an InformationWeek Healthcare digital issue.
Never Miss a Beat: Get a snapshot of the issues affecting the IT industry straight to your inbox.
You May Also Like
---