DARPA Opens Software, Data To Public
DARPA Opens Software, Data To Public
DARPA's Open Catalog aims to encourage the research and software development community to build on the agency's large volume of data.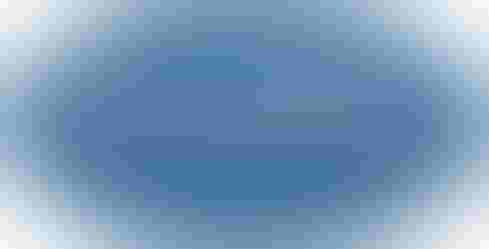 The Defense Advanced Research Projects Agency's technology programs generate valuable information, much of which hasn't been easily accessible until now. In response to requests from the research and development community, the agency has created the Open Catalog, a public website that lists DARPA-sponsored software and peer-reviewed publications.
DARPA is using the Open Catalog to organize and share results from its programs in the form of software, publications, data, and experimental details. It includes software toolkits and peer-reviewed publications from XDATA, a program that centers on big data and runs out of the agency's Information Innovation Office (I2O).
The agency said in a press release this week that the toolkits are meant to encourage the development of software that "may enable users of targeted defense applications to process large volumes of data in a timely manner to meet their mission requirements."
[See some of DARPA's latest work: 10 Cool DARPA Projects In Development.]
DARPA software projects listed on the site fall under several categories, including visualization, analytics, and infrastructure. The content is generated by organizations partially funded by DARPA. Each piece of software provides links to an external project page and the project's code repository.
The agency said it's interested in building communities around government-funded software and research. "Making our open source catalog available increases the number of experts who can help quickly develop relevant software for the government," DARPA program manager Chris White said in the release. "Our hope is that the computer science community will test and evaluate elements of our software and afterward adopt them as either standalone offerings or as components of their products."
DARPA expects to continue releasing information generated by its programs, depending on the level of interest. The agency plans to include components from other I2O programs, such as Broad Operational Language Translation and Visual Media Reasoning.
Among other areas, DARPA's broader open-source strategy focuses on using big data to help increase the "impact of government investments" in technology through XDATA and related I2O programs, the agency said in the release. The $100 million XDATA R&D project is dedicated to developing an open-source software library for big data.
Several big data efforts have been recipients of DARPA's funds. In February 2013, DARPA awarded Continuum Analytics $3 million out of the $100 million XDATA reserve to develop data analytics and data processing libraries for popular computer programming language Python. The new Open Catalog contains descriptions of Continuum Analytics' work and a link to its software code on GitHub.
The InformationWeek Conference is an exclusive two-day event taking place at Interop where you will join fellow technology leaders and CIOs for a packed schedule with learning, information sharing, professional networking, and celebration. Come learn from one another and honor the nation's leading digital businesses at our InformationWeek Elite 100 Awards Ceremony and Gala. You can find out more information and register here. In Las Vegas, March 31 to April 1, 2014.
Never Miss a Beat: Get a snapshot of the issues affecting the IT industry straight to your inbox.
You May Also Like
---