Digital Camera Fall 2009 Preview
Digital Camera Fall 2009 Preview
From $249 point-and-shoots to high-end D-SLRs, take a peek at upcoming models from Nikon, Pentax, Olympus, Fuji, Panasonic, Lumix, Sony, Samsung, and Leica. Leica S2(click for image gallery)
In October, photographers with an avid interest in the legendary Leica brand of cameras will gather in Seattle for their annual meeting. Among the usual chatter about lenses and megapixels and the speed ratings of various SDHC memory cards, they'll have a chance to take a digital imaging workshop on the Microsoft campus.
But for some, the choicest bit of the trip will be the chance to test drive the Leica S2, a camera with a jawdropping 37.5 megapixels and a price tag to match. The S2 won't be available in the U.S. before the show opens October 9, but tongues are already flapping about its rock star pricing -- $22,995 for the body alone.
If you love cameras, but don't have that kind of cash, we've rounded up the top new cameras of the season here -- starting at $249. Most will be released in September; a few have just come out. All of them are packed with features, and some of those are unexpected -- Wi-Fi, Bluetooth, GPS, a built-in projector -- one even shoots 3D movies. Keep reading, and be sure to check out the image gallery.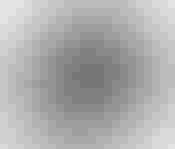 Nikon D3000(click for image gallery)
Nikon D3000
Class: D-SLR
Price: $599
Available: Sept.
Nikon USA

For a D-SLR (digital-single lens reflex) experience at a softer price point than the Leica S2, Nikon's D3000 commands attention. At $599 this is the lowest-priced D-SLR Nike offers, but its feature set and quality make it a solid choice for anyone wishing to step up from a point-and-shoot device.
The 10.2 megapixel D3000 features a split-second shutter response and VR image stabilization for clear images.
It shoots at up to 3 frames per second and has 3-inch LCD. An onboard image editor allows for red-eye correction, the application of filters, and color balancing on-the-fly. A range of Nikkor lenses extends the abilities of the D3000 well beyond the capabilities of any point and shoot camera.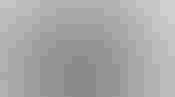 Olympus PEN E-P1(click for image gallery)
A step up from the basic level D-SLRs is a class of cameras that adheres to the Micro Four Thirds standard. Micro 4/3 is an open standard for the design of lenses and mounts used in D-SLR cameras. It allows for lenses made by participating manufacturers to be used interchangeably and emphasizes portability and compact design.
Olympus PEN E-P1
Class: Micro 4/3
Price: $799
Available: Now
Olympus

This 12.3-megapixel PEN E-P1 traces its roots to the sleek and elegant 1959 Olympus PEN. That camera looked like it was made for Vespa-riding Italian models, who jauntily carried it on a thin leather strap slung across a svelte shoulder. The current E-91's compact, retro styling belies its mirror-less ability to shoot photos at 3 frames-per-second and 720p HD movies with stereo sound. Additional features include face detection and shadow adjustment and a 3-inch LCD screen.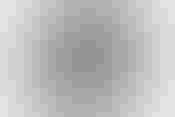 Lumix GH1K(click for image gallery)
Panasonic Lumix GH1K
Class: Micro 4/3
Price: $1,499
Available: Backordered until Sept.
Panasonic

Panasonic introduced its Lumix GH1 Micro 4/3 digital camera in May as an upgrade to the G1. The chief difference is the GH1's HD video capability. The 12.1-megapixel camera has a silent motor, boasts continuous auto-focusing, and adjustable shutter speed and aperture during HD video recording.
The next-generation Lumix DMC-GF1 -- Panasonic's answer to the Olympus PEN E-P1 -- is rumored to be on its way. Photos have been leaked to the blogosphere with one site showing what it claims to be a fingerprint reader on the camera's back.
Elsewhere in the Micro 4/3 space, Samsung is said to have its own micro 4/3, the Samsung NX, in the lab. It said in March that the NX would be available in the second half of 2009, but no further information has been released.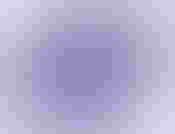 Sony Cyber-shot DSC-TX1(click for image gallery)
Sony Cyber-shot DSC-TX1 And DSC-WX1
Class: Compact
Price: $380/$350
Available: Sept.
Sony

Low-light situations can be vexing to shoot. A flash can be disruptive and cast subjects in a too-harsh light. But two compact cameras from Sony have a feature that takes back the night. The DSC-TX1 and DSC-WX1 employee a back-illuminated "Exmor R" CMOS sensor to allow sufficient exposure with less-than-expected grain. Both cameras have hand-held twilight and anti-motion blur multi-shot modes.
Like Sony's DSC-HX1, this pair of cameras has a "press and sweep" mode for making panoramic shots. The 10.2 megapixel DSC-TX1 has a 3-inch LED screen, a Carl Zeiss lens, and 4X zoom. The 10.2 mega-pixel WX1 camera has a 2.7-inch LED. The TX1 is $380; the WX1 is $350.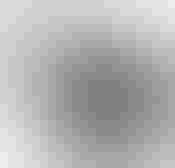 Nikon CoolPix S1000pj(click for image gallery)
Nikon CoolPix S1000pj
Class: Ultra-Compact
Price: $430
Available: Sept.
Nikon

What's the point of taking pictures and shooting video if you can't share them? Sometimes hooking up to a PC or laptop to download image files is too much of a hassle. Nothing grinds a party to a halt like having to dig around for a USB adapter.
That's when you want Nikon's CoolPix S1000pj. It has a built-in VGA projector that can beam a 40-inch image on a wall up to six feet away. The camjector -- can I call it that? -- comes with a stand and remote control.
Of course, it also works as a camera. Less than an inch thick, it's an ultra-compact 12.1-megapixel device with a 2.7-inch LCD screen, image stabilization, 5X zoom, and a quick retouch feature. SD and SDHC memory cards are supported to augment the camera's 36M of internal memory.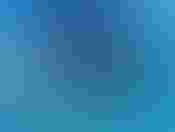 Fuji FinePix REAL 3D W1(click for image gallery)
Fuji FinePix REAL 3D W1
Class: Compact 3D/2D
Price: N/A
Available: Sept.
Fuji

Beyond the basic photo and video capabilities of the cameras covered so far, comes a number from Fuji that literally adds another dimension to photography -- it shoots in 3D.
Here's how it works: In 3D mode the camera captures image data using twin lenses that shoot two different images (from the right and left angles) of the same subject, simultaneously. The images are then merged to form a single 3D image. 3D video is shot the same way and can be played back on the camera's 3D-capable LCD viewing monitor.
The (double) 10 megapixel camera has a 3X optical zoom and can also shoot in 2D mode -- with a twist. It can simultaneously capture two images with different settings -- wide angle and zoom, for example. This means more shots with fewer adjustments to camera settings, which can come in handy in situations where there's both lots of widespread action, and opportunities for close shots, such as at a kids' soccer game.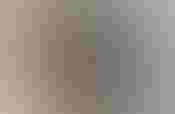 Pentax Optio WS80(click for image gallery)
Pentax Optio WS80
Class: Compact, Waterproof
Price:$249
Available: Sept.
Pentax

Made for underwater or near-water (beach and poolside) photography, the WS80 is encased in a sporty-looking, water-repellent housing. Take it into the drink for up to two hours at a depth of five feet, or stuff it into a beach bag with no worries -- a protective glass panel covers the zoom lens, and the camera's housing repels dust and dirt (and presumably sand) as well as water.
The Optio WS80 shoots 10-megapixel images and has a 5X zoom. It shoots HD video clips up to 720p at 30 frames per second and uses Pentax's shake reduction technology to put an end to blurred photos and videos. The LCD display measures 2.7 inches.
Wet hands can slip, so Pentax has loaded an image recovery feature onto the WS80 for rescuing accidentally deleted shots. The camera will be available in two color schemes labeled in a bit of marketing buffoonery as "his and hers designs" -- black with orange accents or white with purple accents.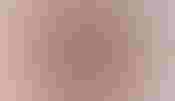 Pentax Optio W80(click for image gallery)
Pentax Optio W80
Class: Compact, Rugged
Price:$299
Available:Now
Pentax

For the slightly more adventurous, Pentax offers the Optio W80. It's waterproof to 16 feet, coldproof to 14 degrees Fahrenheit (-10 degrees Celsius) , dustproof, and shockproof enough to withstand a drop from up to three feet.
Pentax was a bit stingy on the LCD display -- only 2.5 inches, and it doesn't have a physical zoom protector like the WS80.
But the rugged W80 packs a few more megapixels -- 12.1 -- and a wide-angle 28mm lens onto its slim 1-inch thick housing. Widescreen HD movie capture is at 30 frames per second and a super macro mode for extreme close-ups round out the W80's features.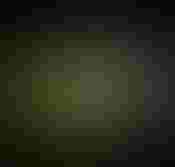 Olympus Stylus Tough 6000(click for image gallery)
Olympus Stylus Tough 6000 and 8000 Class:Compact, Rugged
Price:$279/ $379
Available:Now

The 6000 model, the lower end of the pair, is waterproof to 10 feet, thanks to what Olympus calls "a revolutionary system of waterproof seals and gaskets." This makes it an option for capturing summer and winter sports.
A "tap control" feature on the 6000 model allows operation of playback, shadow adjustment, and flash mode without the fuss of buttons. Just tap the top, back, and sides of the camera. Good if you're wearing mittens, and made better since the camera is shockproof and can sustain 5-foot drops in case you tap too vigorously and send it flying. Should it land in a snow bank or icy stream, no worries; it can withstand temperatures to 14 degrees Fahrenheit.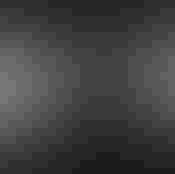 Olympus Stylus Tough 8000(click for image gallery)
The 8000 model is made of tougher stuff. It is waterproof to 33 feet, shockproof and freezeproof like the 6000, and also crushproof. Olympus says this camera can withstand up to 220 pounds of pressure in punishing wet or cold conditions, so a little roughhousing is OK.
Specs: Both models have 2.7-inch LCD displays; 3.6x optical zoom; 5x digital zoom. Both shoot JPEGs and AVI movies. Both use micro SD cards. The 6000 has a 10-megapixel image sensor and 42 MB internal memory. The 8000 has a 12-megapixel image sensor and 45 MB internal memory. Tap control is absent from the 8000 model.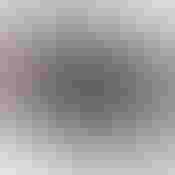 Samsung TL 225(click for image gallery)
Samsung TL-225
Class: Compact, Double LCD
Price: $350
Available: Sept.
Samsung

With the release of the TL-225, Samsung will achieve a first in digital cameras: a device with dual LCD screens. There's one LCD touch screen on the back, where you'd expect, and a smaller one on the front. A tap of a finger on the rear touch screen activates the self-portrait mode.
Now turn the camera toward yourself and smile. The idea is that if you can see yourself while you're mugging, you'll be able to frame yourself perfectly and flick the lettuce out of your teeth before the photo is snapped.
Clearly, this is a camera Narcissus would have loved.
The 12.2-megapixel compact camera has a 3.5-inch touch screen on the back and a postage-stamp size 1.5 inch LCD in front. It records HD video in 1280x720p resolution at 30 frames per second and has a 4.6x zoom and a 27-mm wide-angle Schneider Kreuznach lens.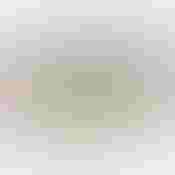 Samsung CL 65(click for image gallery)
Samsung CL65
Class: Compact, Connected
Price: $400
Available: Sept.
Samsung

The CL65 is built for the socially networked photographer. It supports both Bluetooth 2.0 and Wi-Fi for uploading pictures and video directly to other devices and for e-mailing/directly uploading files to photosharing sites such as Facebook and YouTube.
Onboard GPS enables tagging pictures with location and time information for organizing photos later. The list of features is impressive: a 12.2 megapixel sensor, 5x optical zoom, 720p (30fps) movie mode, HDMI output, and 3.5-inch touch screen. What, no phone?
For Further Reading:

Canon Intros Six PowerShot Cameras

Sony DSC-TX1 Points, Shoots Camera For You

Pentax Launches Flagship Pro Digital Camera

Sony Refreshes Entry-Level Pro-Like Cameras

Samsung TL225 Camera Sports 2 LCDs

Never Miss a Beat: Get a snapshot of the issues affecting the IT industry straight to your inbox.
You May Also Like
---