Evolvent Awarded Military Health IT Contract
Evolvent Awarded Military Health IT Contract
Among its task orders, the firm will transition IT systems to comply with new ICD-10 and prescription administrative standards and develop technologies to help service members with TBI and PTSD.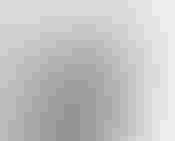 Health IT Boosts Patient Care, Safety
(click image for larger view)
Slideshow: Health IT Boosts Patient Care, Safety
Evolvent Technologies has announced that it has been awarded a contract for new and continued work to provide healthcare IT and services to the Medical Research and Material Command (MRMC) / U.S. Army Medical Research Acquisition Activity (USAMRAA), the organization responsible for both the award and administration of the task orders.
Announced last week, Evolvent said it will support the Military Health System (MHS) Defense Health Information Management System (DHIMS) program office on the following tasks:
-- Neurocognitive Assessment Tool (NCAT): Evolvent is performing enhancements to the tool, which is used to determine a cognitive performance baseline to potentially diagnose the presence of traumatic brain injury (TBI), as well as track changes in cognitive function.
-- Internal Classification of Diseases (ICD-10): Evolvent is transitioning many of the MHS applications from the current ICD-9 code set to ICD-10. The new code set will ensure quality measurement, public health, research, organizational monitoring and performance, and reimbursement.
-- Medical Evaluation Board (MEB): Evolvent is providing enhancements to the current system to help medical professionals cope more efficiently when they are transitioning, or potentially transitioning, active duty personnel.
-- National Council for Prescription Drug Programs (NCPDP): Evolvent is updating the current system and standards that deliver and transfer data related to medications, supplies, and services in the healthcare industry. The changes include updating to NCPDP D.0 and X12 version 5010, defined by the latest Health Insurance Portability and Accountability Act (HIPAA) administrative simplification standards.
Geoff Howard, Evolvent's CTO, told InformationWeek that the U.S. military is very forward-thinking about the application of technology to its work, especially with respect to healthcare IT and electronic health records (EHRs). He also noted that part of the military's challenge is the sheer size of its operations and its need to interoperate with other federal and commercial partners. This demands that they focus on, and proactively work to address, standards compliance and updates to those standards.
"Both our ICD-10 work and our NCPDP work form a significant component of the military's proactive stance on standards upgrades. Many of our other recent awards focus on adaptation of the military's electronic health record to emerging challenges that have not been sufficiently addressed with IT prior to the conflicts in Afghanistan and Iraq, namely post-traumatic stress disorder and traumatic brain injury," Howard said.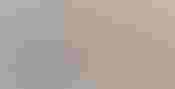 17 Leading EHR Vendors
(click image for larger view)
Slideshow: 17 Leading EHR Vendors
Under the new contract, the company will provide technology and services to other areas including supporting the National Intrepid Center of Excellence (NICoE), located in Bethesda, Md., on the campus of the National Naval Medical Center. The newly established facility is dedicated to advancing the diagnosis, treatment, and research of complex combat-related TBI and psychological health (PH) conditions. Evolvent will also support all information management/information technology (IM/IT) requirements at the NICoE, the newest component center of the Defense Centers of Excellence (DCoE) for PH and TBI.
The company also announced that it is expanding support in the Pacific Northwest of the DCoE Technology and Telehealth (T2), with two key contracts that are advancing the utilization of virtual environments and the measurement of usability in telehealth through the following contracts:
-- Virtual Worlds (VW): Evolvent aims to reduce the barriers to care and help service members suffering from the effects of TBI and PH conditions and their families, using a virtual, 3D environment.
-- Usability Labs: Evolvent is designing, establishing, and maintaining usability labs aimed at measuring and analyzing the quality of the user's experience in support of military PH.
Monty Nanton, Evolvent's executive VP, said the company has been providing health IT solutions in other areas including EHR adoption. For example, Evolvent is developing the Healthcare Artifacts and Image Management Solution (HAIMS) which will allow all images and artifacts to be available to the provider at the point of care. The company also provides technology and support for the Department of Defense (DoD) Virtual Lifetime Electronic Record (VLER), which allows for the sharing of patient information across the DoD, Department of Veterans Affairs (VA), and private sector hospitals.
"Our current work on ICD-10 is an assessment of current DoD healthcare applications to determine the impact of and preparation for ICD-9 to ICD-10 conversion by 2013. These efforts, as well as several others, have enabled Evolvent to develop and integrate enterprise solutions that support the evolution to an EHR and the dynamic mission of military care," Nanton said.
As part of last week's announcement, Evolvent officials also said they have begun supporting the Department of Health and Human Services (HHS) as part of an integrated team to provide enterprise architecture (EA) support. At the Food and Drug Administration (FDA), Evolvent is assisting in software development lifecycle management support services by providing IT support service.
Never Miss a Beat: Get a snapshot of the issues affecting the IT industry straight to your inbox.
You May Also Like
---