Facebook Graph Search: 5 Privacy Settings To Check
Facebook Graph Search: 5 Privacy Settings To Check
Facebook now indexes your status updates, photo captions, check-ins and comments. Here's how to tweak your privacy settings to ensure that your information is private.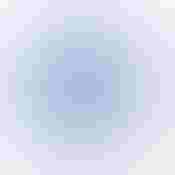 10 Facebook Features To Help You Get Ahead
10 Facebook Features To Help You Get Ahead (click image for larger view)
Facebook is adding new types of content to Graph Search, its internal search engine, the social network announced Monday. Users will now be able to search for topics including status updates, photo captions, check-ins and comments. Previously, Graph Search was limited to information primarily from users' profiles and pages, including people, photos and interests.
The updates to Graph Search also let users search for posts from a certain time or place. For example, you could enter "Posts by my friends from last month," or "Posts written at The White House" in order to find that specific information. Other examples include searching for posts you have commented on or "My posts from last year."
As Facebook widens its scope of searchable information, questions about privacy continue to arise. As in other iterations of Graph Search, the information others surface about you and your activities depend on your privacy settings. If you allow some information to be shared publicly, anyone could find your posts. If you limit your privacy to friends, only they can see your information and activity.
[ Facebook promises changes to its News Feed algorithm. Read Facebook Tries to Make Ads Less Annoying. ]
Facebook said the new Graph Search capabilities are rolling out to a small group of users who currently have Graph Search. In the meantime, here's a look at five privacy settings to check to ensure you're sharing only the information you want to share.
1. Review Your Status Updates. There are a few ways you can browse your old status updates and posts to make sure you're sharing them with only the people you choose. If you're curious to see whether you've shared any updates publicly -- which is usually users' main concern -- navigate to your profile page and click the gear icon at the bottom of your cover photo, then select "View As." By default, this view shows you what your profile looks like to people with whom you are not friends and will automatically display updates and content you have shared publicly.
To change the setting of individual posts, navigate to your Activity Log and sort your updates by date. Find the one you want to change, then click the icon next to it to change the audience.
Another option is to change the setting for all old posts on your timeline. This will automatically change all public posts and posts you've previously shared with "Friends of Friends" to friends only. To find this setting, click the gear icon in the top-right of your screen and select Privacy Settings. Under "Who can see my stuff?" click "Limit past posts" next to the option "Limit the audience for posts you've shared with friends of friends or Public."
2. Review Your Comments. Graph Search also indexes all of your comments, whether you've made them on your own profile or a friend's profile. Your comments on others' photos, for example, may be public, depending on your friend's privacy settings. To review your comments, navigate to your Activity Log and sort it by Comments, found on the left-side navigation.
Combing through all your comments will be tedious. You can see whether a comment was shared publicly based on the icon that appears next to it: The globe icon means it was shared publicly, and can be searched and surfaced by any Facebook user. An icon with two silhouettes means it is shared with that user's friends; an icon with three means it's shared with that person's friends of friends.
You can't change the privacy setting of your comment if it was posted on a friend's account, but you can remove it. To do so, click the pencil icon next to the comment and choose "Delete." 3. Review Your "About" Profile Section. Most of your personal information -- such as your current location, birthday, relationship status and political beliefs -- is found in your "About" profile section. If you want only your friends to have access to this information, be sure your privacy settings are set to "Friends." If there is information you don't mind making public, such as your job title and employer, check to see that these are set to "Public."
To edit your profile information, click the "About" tab below your cover photo and comb through each of the sections. To change the privacy settings for any of the subheads, click the "Edit" button next to it. You can choose to make each piece of information either public; for friends only; friends except acquaintances; only me (private); or custom, in which you can denote specific people you do or do not want to grant access to. You can also allow or prevent access to certain friend lists.
4. Check Your Photos' Privacy. Facebook users are most sensitive about the privacy of their photos. Because Graph Search makes it easier for others to surface old pictures, it's important to revisit the privacy settings of photos you're tagged in as well as albums you have published and the captions you've written.
To review photos you have shared or have been tagged in, visit your Activity Log. You'll find this next to the "Update Info" button below your cover photo. Your Activity Log displays all your actions on Facebook, from Pages you've liked to comments you've made. To narrow down the information you see, click the Photos tab on the left-side navigation and select "Photos of You." Combing through the photos can be painstaking depending on how many you have been tagged in. Click the drop-down menu to the right of each picture to change the privacy setting if necessary.
Photos you have hidden from your timeline are still searchable. To review these photos, click the drop-down menu next to "On timeline" at the top to switch to a hidden-only view.
Finally, check the privacy settings of your individual albums. Do this by going to your Albums page and clicking the icon that appears below each of your albums to check the setting. Some albums, such as your profile pictures and mobile uploads, might not let you change the privacy setting for the entire album. For these, you need to review and change the setting of each picture individually.
5. Review Your "Places" Privacy Settings. Location check-ins such as at restaurants or museums, or photos tagged with a location, will also appear in Graph Searches.
To review your tag history, view your Activity Log and sort it by "Posts you're tagged in." This filter will also display photo tags. To delete a tag or change a location, click the pencil icon. One thing to be wary of: If you added a location tag to a photo, the photo's privacy setting is the same as your location's privacy setting. You can't separate the two.
Never Miss a Beat: Get a snapshot of the issues affecting the IT industry straight to your inbox.
You May Also Like
---