GE Healthcare Taps SAS For Patient Safety Analytics
GE Healthcare Taps SAS For Patient Safety Analytics
Business intelligence software will analyze healthcare datasets, looking for patterns and trends that can help hospitals prevent adverse medical events.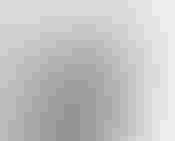 Health IT Boosts Patient Care, Safety
(click image for larger view)
Slideshow: Health IT Boosts Patient Care, Safety
SAS, a provider of business analytics software and services, has entered into an agreement with GE Healthcare which will allow GE to leverage SAS technology to analyze patient health datasets and look for specific patterns and trends that can help hospitals prevent adverse medical events.
Both companies announced Monday that they have entered into a joint development and marketing agreement that will apply SAS Analytics to GE's Patient Safety Organization (PSO), part of GE Healthcare Performance Solutions. The SAS software will mine patient-related data and provide critical insights, best practices, and benchmarking to enable clinicians to make informed decisions aimed at reducing medical errors and improving the quality of care.
Jeff Terry, managing principal of clinical operations at GE Healthcare Performance Solutions, told InformationWeek that there are many types of adverse events that analytics tools can help to prevent, such as wrong-site surgery, post-surgical infections, pressure ulcers, hospital-acquired infections, and ventilator-associated pneumonia.
"The risks that contribute to error include poor hand hygiene, unclear marking of the surgical site, patients not being turned as they should, mislabeling of specimens, and many more. Only by creating and sharing new knowledge can we deliver the cultural and process change necessary to reduce error," Terry explained.
To mitigate these risks and generate analytical data that can improve healthcare practices and procedures, Terry asserted that the addition of SAS Analytics to GE's PSO will help to do two important things: "First, we'll uncover the insights that help providers anticipate high-risk situations. Second, we'll create a community of members within the PSO who exchange stories about what worked, and what didn't, to improve safety," Terry said.
GE's PSO provides its members a single common medical event-reporting platform, with comprehensive data analytics and advisory support to identify the root causes of risk, and help hospitals make lasting safety improvements. With 16 founding members, the GE PSO is one of the largest national PSOs, and also has plans to expand and include additional hospitals across the U.S.
By applying data warehousing and business intelligence software from SAS, PSO member hospitals will receive information about their data to help identify the root causes of risk. When adverse-event data is de-identified, the GE PSO can share critical information, such as trends or risk areas, without compromising privacy standards.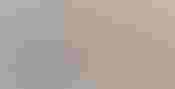 17 Leading EHR Vendors
(click image for larger view)
Slideshow: 17 Leading EHR Vendors
As the healthcare industry moves from paper-based to digitized medical records, there will be greater opportunity for analytical tools to uncover patterns in clinical data to improve the quality of care, GE officials said.
"The relationship with SAS is important because at the heart of the patient safety problem is a lack of information. Meaning, healthcare has not had enough data about near misses and adverse events to pinpoint the causal factors of mistakes," Terry explained.
He also said safety and event reporting is complementary to electronic medical records (EMRs), and that data analytics can improve the utility of EMRs.
"In the EMR, information about the patient's diagnosis and treatment is managed. But, the EMR will not reflect that tomorrow the patient might get an infection -- unrelated to the principal complaint -- that will cause him to stay an extra four days. Our work in safety is to pinpoint and reduce the risks that these unintended errors will [have on] the patient," Terry said.
PSO members will collect and report adverse event data through a single, common Web-based medical event reporting system (MERS). The MERS enables members to not only capture more event reports and near misses, but to also capture more data in each report on a common platform. The PSO attempts to identify factors contributing to increased risk by looking across large numbers of hospitals. It will share findings among member organizations, which can apply that knowledge before errors occur.
"GE's commitment to the rigorous analysis of patient safety data, to improve the quality of healthcare, is consistent with SAS' mission to provide a robust solution for data analysis," Carl Farrell, executive vice president of SAS Americas, said in a statement. "We look forward to working with GE Healthcare on this important project and playing a role in helping providers make more strategic, informed decisions to improve patient safety."
In related news, the Department of Health and Human Services (HHS) has listed the GE-MERS National Patient Safety Organization (GE PSO) as part of the Agency for Healthcare Research and Quality's (AHRQ) PSO program. With this federal certification, GE Healthcare Performance Solutions joins leading healthcare organizations across the U.S. working to minimize risks associated with patient care.
Never Miss a Beat: Get a snapshot of the issues affecting the IT industry straight to your inbox.
You May Also Like
---