Google Firing Up Android Developers With Goodies
Google Firing Up Android Developers With Goodies
The search giant is looking to poach content creators away from competitors by offering new tools, application contests, and an open market for distributing apps.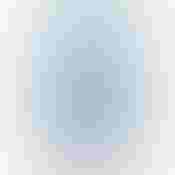 (click image for larger view)
Google Android-powered HTC Magic
Most high-end smartphones aren't going to differ much in their specs, but the key differentiator will increasingly be the software and apps on the device. Google said it sees this trend, and it's trying to empower Android developers by offering another application contest, an open channel of distribution, and a powerful set of tools.
During a roundtable session at the Google I/O conference, Eric Chu, group marketing manager with Google's Android group, said the company is trying to build a strong ecosystem for its mobile platform to compete with the likes of the iPhone, Windows Mobile, BlackBerry, and Symbian.
To encourage developers, the search giant has launched its second Android Developer Challenge. This contest will give up to $250,000 to content creators in multiple app categories, and Android users will also have a chance to vote on which app wins by downloading a special program from Android Market. The search company also rewarded the 4,000 conference attendees with a free HTC Magic handset and a SIM card that has 30 days of free voice and data services.
For casual game-maker Playfish, Android is an attractive platform because of its Internet connectivity, OpenGL framework, and the open nature of the Android Market. Sebastiaen de Halleux, chief operating officer of Playfish, said his company is happy to see a way to get its mobile content directly to consumers without having to sign high revenue-sharing agreements with carriers.
"Any platform that promotes open distributions gets brought up to the top priority," said de Halleux.
The search giant's app store is generally more open than its major rival, Apple's App Store for the iPhone and iPod Touch. Apple approves each app that gets in its store, which has led to some criticisms that its vetting process is inconsistent or unfair. Google takes a more hands-off approach for programs that get in its store, but it will yank apps that violate a carrier's terms of service, as well as apps that have malicious programming.
Google said its approach to app distribution should satisfy developers and mobile operators.
"We're trying to create a win-win scenario," said Chu. "Developers get 70% of any app sold, and the 30% we keep covers the transaction costs, and the rest goes to the carriers, so they are taken care of."
Google also gave developers a sneak peek of Android 2.0, which is being code-named "Donut." This 2.0 version of the software will have stronger multimedia capabilities, a universal search feature that content creators can plug in to, text-to-speech programming interfaces, and some HTML 5 capabilities.
While the developers were pleased with Android's progress, there are still some holes in the platform that could be filled to make it more attractive. The main thing the developers at the roundtable were seeking is multiple billing options like in-app purchases, or recurring payments. Apple has already one-upped Google in this regard, as its upcoming iPhone 3.0 software will enable in-app purchases.
Developers also said Android could be stronger if it had stronger ties to a plethora of social networks, and if the API for things like the calendar were open to third parties. Additionally, many content creators are waiting for more Android handsets to hit the market so they have a larger audience to target. This should be taken care of by the end of the year, as multiple handsets are expected from the likes of HTC, Motorola, Samsung, and others.
Chu said many of these features are in the works, and he expects major carriers around the world to deploy Android devices by the end of the year. He stressed that Android has only been out for seven months, and the two firmware upgrades shows that it is rapidly evolving and Google is committed to improving the platform in a timely manner.

InformationWeek has published a 360-degree analysis of the first Android-based smartphone. Download the report here (registration required).

Never Miss a Beat: Get a snapshot of the issues affecting the IT industry straight to your inbox.
You May Also Like
---