Higher Education Tech Forecast Sees MOOC, Tablet Momentum
Higher Education Tech Forecast Sees MOOC, Tablet Momentum
Next waves will include gamification, learning analytics, 3-D printing and wearable technologies, according to the NMC Horizon report on new media in education.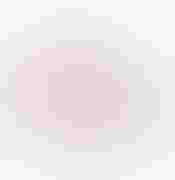 20 Top Masters Degrees For Big Data Analytics Professionals
20 Top Masters Degrees For Big Data Analytics Professionals (click image for larger view and for slideshow)
Among the technologies reshaping higher education, MOOCs and tablets have arrived, while gamification and learning analytics are coming, and on the horizon are 3-D printing and wearable computing.
The rise of massive open online courses (MOOCs) is recognized as self-evident in the tenth annual NMC Horizon Report, a joint project of the New Media Consortium and the EDUCAUSE Learning Initiative.
"MOOCs have enjoyed one of the fastest uptakes ever seen in higher education, with literally hundreds of new entrants in the last year," and are expected to grow in size and number this year, the authors wrote. While they are clearly having an impact, the report acknowledged "critics loudly warn that there is a need to examine these new approaches through a critical lens to ensure they are effective and evolve past the traditional lecture-style pedagogies."
[ Too much technology only a technologist could love? Read Classroom Technology Faces Skeptics At Research Universities. ]
Meanwhile, tablets -- starting with the iPad and broadening to include Android and Windows -- are proving their worth. "It is increasingly clear that tablets are not a new kind of lightweight laptop, but rather a completely new technology," the authors wrote.
The research is backed by an advisory board of "nearly 750 technology professionals, campus technologists, faculty leaders from colleges and universities, museum professionals, teachers and other school professionals, and representatives of leading corporations from around 40 countries," according to the report.
The report categorized the important technologies it identified into three timeframes, or horizons, of when they are expected to enter the mainstream. MOOCs and tablets are going mainstream now, according to the report. Look for gamification and learning analytics to have an impact in the next two to three years, while 3-D printing and wearable computing are four to five years out, the report predicted.
In each case, the authors point to examples where these technologies have already arrived, even as some of them remain relatively exotic. For example, while 3-D printing is finding its first uses in product prototyping and quick construction of architectural models, other uses for education and university research include 3-D art for graphic designers or constructing body part models for biology or anatomy. Medical researchers have even experimented with 3-D printing human cells to create an artificial liver to be used in place of animal testing.
Wearable computing also remains on the bleeding edge, although the coming commercialization of Google's Project Glass could be a first step in making the technology more commonplace and available for classroom use.
Meanwhile, interest is growing in educational games and gamification techniques for making serious learning experiences more engaging. Learning analytics also show potential, as data gathering and analytic techniques are increasingly being applied to all aspects of life and business. However, universities and faculty need to develop more experience using analytics effectively, the report stated. As interesting as these key technologies, so are the underlying trends and obstacles the NMC Horizon report identified.
The major trends:
-- Openness and transparency as values in their own right.
-- MOOCs as supplements to traditional university courses, attractive to faculty seeking a massive, global audience.
-- Workforce demands for skills more commonly learned in informal settings, rather than the university.
-- Using the large amounts of data generated by online experiences to personalize learning and measure performance.
-- The changing role of educators now that students have access to vast amount of information on the Web.
-- Shifting education paradigms that encompass online learning, hybrid learning and collaboration.
The obstacles:
-- Faculty training does not acknowledge the importance of digital literacy.
-- Scholarly evaluation has yet to encompass new modes of publishing, feedback and recognition.
-- Inertia and comfort with the status quo.
-- The demand for personalized learning is not yet fully supported by available technologies.
-- New models of education are challenging traditional institutions of higher education with competition they have not faced before.
-- Most academics are not using new technologies for learning, teaching or organizing their own research.
Follow David F. Carr on Twitter @davidfcarr or Google+.
Never Miss a Beat: Get a snapshot of the issues affecting the IT industry straight to your inbox.
You May Also Like
---