How E-Discovery Cuts Legal Costs For Novo Nordisk
How E-Discovery Cuts Legal Costs For Novo Nordisk
Pharma giant boosts efficiency, reduces outsourcing labor with in-house technology that discovers and produces electronic information for legal purposes.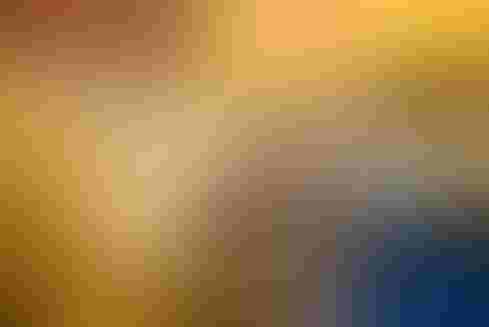 (Source: <a href="https://www.flickr.com/photos/f-ilia/5621556134/in/photolist-7Et1J-aWKEm-aBBYgA-7PSfc9-aBzgV4-opjjV-ajtRbS-kZerj-5u3VPN-kNyAue-kYMtE5-jwBhd1-aBBXrS-kMYpeK-kNhsZr-eFeh9r-5KK3D1-7Xz36r-9yKWMC-ddJUXi-6QxrgY-8JW1u4-cWg31J-kMUTHC-jwCoCA-5vWMzf-7WvvHt-eVsWi1-9GoPHb-aBzh7V-goBwAa-kUWN8K-dVXsJf-dUTQe4-afrjCJ-hjToV5-jwCr7d-kSqSB4-afovVk-jwBbMm-dM8FZT-goATh5-cDtDsC-dVXRP1-dVnP6e-8JgNrr-kwT74V-8rjpTr-aPk7F6-4GwdF2" target="_blank">filin ilia - aliyo.hu</a> on Flickr)
can help reduce the time and costs associated with identifying information for an investigation. An equally important consideration is ease of use -- especially for any nontechnical users in a healthcare organization. A simple and easy-to-use product decreases training time and the need for multiple experts, which allows companies like NNI to utilize a single analyst to support the system.
Due to the growing demand for e-discovery products in the marketplace, the number of vendors offering competing products has spiked considerably. In addition to Symantec, companies such as CommVault, EMC, and Catalyst have introduced e-discovery tools to help customers reduce the time and money they spend on e-discovery. Many vendors in the e-discovery space offer individual point solutions that satisfy the requirements of one specific job during the e-discovery lifecycle, such as administrating litigation hold notices, whereas others offer integrated solutions that connect the different stages across any given e-discovery workflow. Therefore, one additional criteria an organization should evaluate when analyzing vendors is the depth and breadth of the technology and how that matches up to the organization's unique needs.
Corralling the vast amount of data that resides within any organization's wall can be a daunting task. As organizations began to embrace the global market, email no longer remained the only e-discovery priority. International databases and intercontinental project teams can also lead to extensive ESI reviews. How an organization leverages the latest technology can greatly reduce the financial impact of these types of reviews.
Understanding your organization's electronic and physical information structure is a key component of reducing the discovery burden that potential litigation can have on a legal department. Applying structured processes and policies in regards to how information is stored will improve the accuracy and speed of producing relevant documents. Incorporating the legal department into key discussions regarding document retention and preservation is of utmost importance.
Without the proper technology, legal departments at healthcare organizations must prioritize which assignments they take on with limited resources. Companies can learn from their peers who have successfully migrated to an in-house e-discovery model. Deploying the right technology in conjunction with applying the proper policies throughout the organization can greatly simplify the search process and improve responsiveness to requests.
Healthcare organizations are inundated with copious amounts of data and information, which is subject to various privacy, security, and government laws. Implementing an appropriate e-discovery solution will help these organizations navigate these complexities on a single platform in-house, reducing valuable time spent and bringing down costs while allowing the organization to maintain control over sensitive records.
Medical data breaches seem to show up on the 6 o'clock news almost every week. If you think it wouldn't happen to you -- or the financial impact will be minor -- think again. Download the Healthcare Data Breaches Cost More Than You Think report today. (Free registration required.)
Never Miss a Beat: Get a snapshot of the issues affecting the IT industry straight to your inbox.
You May Also Like
---