How Gallo Brings Analytics Into The Winemaking Craft
How Gallo Brings Analytics Into The Winemaking Craft
E. &amp; J. Gallo, the No. 5 company in the <i>InformationWeek 500</i>, brings silos of data together for analysis and adds insights from social networks. You might expect a 79-year-old, family-owned agricultural business to be a sleepy, low-tech affair, but not E. & J. Gallo Winery. It has all the product development, distribution, and customer research sophistication of a consumer products giant, backed by cutting-edge analytics.
With about 5,000 employees worldwide and $3.4 billion in revenue, Gallo is on track to ship 80 million cases this year. It has 60 brands and sells products in more than 90 countries, buying 85% of its grapes from independent growers and importing more than a dozen brands from Argentina, Australia, France, Germany, Italy, New Zealand, South Africa, and Spain.
Gallo took the top spot on our 2004 InformationWeek 500 based on its sophisticated supply chain. The winemaker has since ramped up its analytics capabilities and, in 2010, kicked off APEX, short for Architecture and tools, People and processes, Examination and analysis, and eXperimentation and research. APEX is about using IT along with viticulture and analytic science to make better data-driven decisions.
Gallo has more than 500 TB of data on everything from the vintages and varieties of the grapes it uses, to the brands it produces and ships, to detail on its distributors' buying habits. With point-of-sale information and retail data from third parties such as IRI and Nielsen, Gallo also knows what consumers are buying and has deep insight into local and regional trends.
Analytics Everywhere
Analytics at Gallo has been getting increasingly sophisticated. It started 15 years ago with comparative sales reports, distributor profitability reports, and demand planning information. Over the last decade, Gallo has gathered more data on consumer buying habits and the profitability of specific grapes and pricing methods.
With APEX, Gallo is bringing all of its data together and adding new sources, such as consumer feedback from social networks, in order to graduate into complex analytics, says VP and CIO Kent Kushar. "We had to bring it all together to clearly see the patterns on what people are drinking," Kushar says. "We're also using our research on grapes and varietals around the world to figure out what people will buy."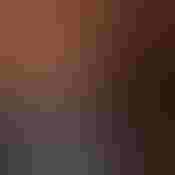 VP and CIO Kent Kushar
Kushar is bringing all of Gallo's and its partners' data together to look for wine drinking patterns
Gallo's analytics maturation mirrors the broader IT industry's move from rear-view mirror reporting to predictive and proactive analytics. Gallo uses the deep insight it gets from all of this analytics to develop new breakout brands.
To understand taste preferences, Gallo surveys consumers at tasting events and in tasting rooms at its California and Washington vineyards. If customers are wine novices, employees teach them about palate taste zones and the use of consistent descriptive terms, such as oaky, fruity, and syrupy, to describe the wine so that Gallo can accurately interpret the feedback.
These surveys have yielded five core wine style clusters: sweet and fruity, light body and fruity, medium body and rich flavor, medium body and light oak, and full body and robust flavor. Gallo maps its own and competitors' products to these clusters, and correlates them with internal sales data and third-party retail trend data to understand taste preferences and emerging trends in different markets.
In one brand development effort, Gallo spotted big potential demand for a blended red wine that would appeal to the first three of its style clusters. It used extensive knowledge of the flavor characteristics of more than 5,000 varieties of grapes and data on varietal business fundamentals--like the availability and cost patterns of different grapes from season to season--to come up with the Apothic brand last year. After just a year on the market, Apothic is expected to sell 1 million cases with the help of a new white blend.
After it came up with Apothic, Gallo used its deep sales data and marketing analytics to validate the potential of the brand, balancing price, volume, and margin trade-offs for Gallo as well as for its distributors and retailers. "With all the data that's available to us, we can model all of the choices we make in developing a particular brand down to the label and bottle, and we know the number of consumers out there that would like that particular style," says Jennifer Jo Wiseman, Gallo's VP of consumer and products insight.
Gallo then did test marketing with selected distributors and retailers, and in its own tasting rooms and at events it sponsored. Testing with partners yields valuable wholesale and retail sales data that helps Gallo validate pricing decisions, volume expectations, and a brand's appeal to the target customer. Gallo can analyze which wines sold at which stores, and with store demographics and aggregated customer loyalty card data, it knows whether a test product is reaching the intended customer. Gallo has confidentiality agreements with distributors and retailers, so their data is used strictly for internal marketing analysis.
Listening In
Gallo has mined call center comments and open-ended survey feedback for years for insight into consumer reaction to its products. More recently, social media and the Internet have added another layer of insight. The company implemented a popular social media listening platform in 2010 to measure brand-relevant comments on Facebook, Twitter, and Gallo's many brand-specific, mobile-enabled websites. (Kushar won't name the listening platform because he says Gallo doesn't want to appear to endorse vendors.) The winemaker also listens to wine critics and enthusiasts on sites such as WineSpectator.com.
"We summarize what's said based on a hierarchy of keywords," Wiseman says, "and we know the number of comments, the sentiments, and the percentage of comments relative to the number of bottles sold."
Customer comments about taste, price, and brand bolster market research. Gallo also responds to some comments. A comment about a problem removing corks gets routed to customer service, which is likely to offer an apology and a coupon to make amends. If there's a rash of social media complaints, Gallo notifies the quality assurance team, which can investigate the problem and request adjustments to bottle molds or corks, if necessary. Gallo gets more feedback at wine-tasting events, where it conducts surveys and encourages people to visit and comment on its Facebook pages. It's adding brand-specific Facebook pages and blog-and-comment features on its websites.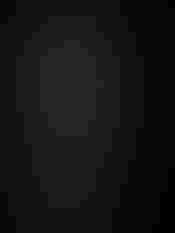 Apothics blends
Complex analytics produced the Apothics blends
Gallo sponsors public service events, such as its Barefoot Cellars brand's beach cleanups, and then encourages people to talk about them in social media. "If you give people something to brag about, they'll brag," Kushar says. After the cleanups, Barefoot Cellars hosts wine tastings. Social-network fueled publicity has helped make Barefoot, acquired in 2005, one of Gallo's biggest brands, growing 25% and shipping 14.5 million cases last year.
Virtual World
Gallo is also using 3-D virtual display modeling to create and test virtual stores based on brand selection data and display attributes that retailers specify. The goal is to test the effectiveness of merchandising techniques, such as end-of-aisle displays, store shelf signs, and "necker" signs that hang on bottle necks. Testing companies bring in consumers to "shop" the virtual shelves, letting Gallo test merchandizing approaches without the cost and delays of in-store testing. Gallo uses the results to advise retailers on the best ways to display its wines.
Gallo has been helping its distributors with selection, demand, and profitability analysis for years. Early last year, it purchased mobile business intelligence software (again, Kushar won't name names) and delivered a mobile application for its sales representatives nine months later. The app provides dashboards and drill-down charts and graphs that reps can use to show distributors what they ordered, what they sold, and how they can adjust their stock to improve profits and reduce returns.
Gallo was late to embrace tablets, Kushar says, and has struggled to develop a tablet application that really works. "It was technology that was new to us, and we didn't know how to use it correctly," he says, calling the late start an exception to Gallo's usual habit of being a fast follower.
But Gallo certainly isn't late when it comes to analytics and 3-D virtualization; these are technologies that even some consumer packaged goods giants have yet to fully exploit. The winemaker's IT group, working with other parts of the company, enables solid, data-driven decisions that are taking Gallo into a new age of wine making and selling.

Go to the 2012 InformationWeek 500 homepage
Never Miss a Beat: Get a snapshot of the issues affecting the IT industry straight to your inbox.
You May Also Like
---