How to Navigate Continuing Education Opportunities
How to Navigate Continuing Education Opportunities
With the rapid changes in technology it can be crucial for IT professionals to pursue continuing education opportunities.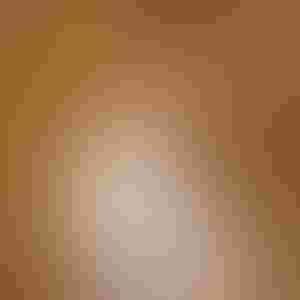 Throughout the course of a career in IT, opportunities arise or are sought to further the knowledge we have accumulated, beginning with our undergraduate studies, added to throughout our professional experiences and often, supplemented with advanced degrees. For many in the field, continuing education is pursued at the mid-career level when we reflect upon the first-half of our careers and begin to consider second-half directions and goals. 
The reasons for pursuing continuing education vary, just as much as the types of programs that are available. Some of us seek additional education or certifications to refresh our current technical skillset or to explore career-advancing opportunities such as a leap into the C-suite. Certifications can also be a tangible way to demonstrate our credibility and increase our marketability through personal and professional development. 
Pursuing additional education or certification illustrates our commitment to our careers and to continuous learning. It's a great way to expand professional networks by meeting colleagues who are pursuing or who hold similar certifications. 
For those in the middle of their careers and looking to refresh skills, the Certified Information Systems Security Professional (CISSP) from ISC2 remains a gold standard for someone in the cybersecurity arena. Other deeply technical certifications include the Certified Ethical Hacker (CEH) and the Offensive Security Certified Professional (OSCP). These certifications offer unique opportunities for mid-career professionals to advance their skillset. Other IT-related certifications are available via Microsoft, Cisco, and CompTIA.
Continuing education can also be a way to launch a professional into a more senior position through an academic certificate program like Carnegie Mellon University's Chief Information Security Officer (CISO) or Chief Risk Officer (CRO) Executive Certificate programs. These programs are selective when it comes to acceptance, so participants know that they are going to be in a cohort of top professionals in their field. Advantages to these types of programs, include:
 Exposure to world-class instruction from faculty

Access to guest lectures from leaders in industry and government

Customized curricula focused on how to excel in today's roles and how roles will evolve in the future

Additional benefits via a tremendous alumni network and continuing education events
Given the fast-moving and ever-evolving nature of IT, the most valuable certifications are those that adapt to changes in the industry, and even anticipate or lead industry changes. 
Most certifications and certificates require a significant commitment via attending conferences, reading journals, writing articles and attending classes. For those that cannot completely commit the time to maintaining the certification, it may be best to wait until a different time in their careers when they can fully commit and fulfill all of the requirements.
Regardless of the reason for pursuing continuing education, the IT field is rich with opportunities, and often the biggest challenges are determining if continuing education is right for us, what type of continuing education to pursue and when to pursue it.
Continuing education opportunities in IT vary from obtaining additional certifications, attending professional conferences, joining professional organizations, attending boot camps, enrolling in online courses and pursuing traditional advanced degrees. Many considerations factor into the decision of what type of continuing education to pursue including, current position, future goals and available time and resources. 
Andy Wasser is Associate Dean of the School of Information Systems and Management at Carnegie Mellon University's Heinz College.

Summer Fowler is Technical Director of CERT at Heinz College.

Never Miss a Beat: Get a snapshot of the issues affecting the IT industry straight to your inbox.
You May Also Like
---