IBM Puts Red Hat OpenShift to Work on Sports Data at US Open
IBM Puts Red Hat OpenShift to Work on Sports Data at US Open
In its latest outing at the tennis tournament, IBM brings technology from Red Hat to the courts to process data in the public cloud.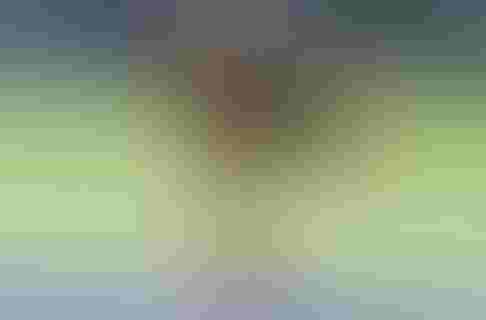 Tennis star Rafael Nadal at the US Open<p>Image: Joao-Pierre S. Ruth
Stepping up once again to turn a flood of sports metrics into actionable information, IBM introduced a little something extra at the 2019 United States Open Tennis Championships (US Open) tournament. As top seed tennis star Rafael Nadal faced John Millman Tuesday night in the first round of the tournament at the Arthur Ashe Stadium in Queens, IBM was behind the scenes gathering and processing data from the live event. It was far from the first go-round of IBM working with the United States Tennis Association (USTA), host of the US Open, but this time Red Hat OpenShift played an significant role.
Major sports events such as the US Open are case studies in processing data at scale. Hundreds of hours of digital video footage are shot live across a two-week period. During this year's tournament, IBM debuted Coach Advisor, a new solution developed with the USTA and built from hybrid cloud resources from IBM and Red Hat. Coach Advisor combines AI with analytics in an attempt to better understand player performance and is the latest example of IBM's work in sports data. As seen with golf at the Masters Tournament in the spring, IBM has a legacy of working with vast amounts of structured and unstructured data collected from sports action and then presenting it in user-friendly formats. The acquisition of Red Hat, announced last year, has added new layers to those efforts.
The relationship between IBM and the US Open dates back nearly 30 years and this time OpenShift, the container application platform from Red Hat, played a part. Coach Advisor runs on an instance of OpenShift and uses metrics meant to help coaches understand their players' exertion levels. It is intended to help identify adjustments that could be made to improve athlete performance.
In addition to Coach Advisor, IBM has long developed the US Open app and the USOpen.org website, where fans can follow favorite players and match highlights.
Part of IBM's work was put on public display at the IBM Experience showroom that was open to fans at the tournament. Kristi Kolski, program director, sports and entertainment partnerships at IBM, showed off a digital video display in the showroom referred to as an AI highlight wall presenting action from the tournament. "For the first year, we are now making this available to fans," she said.

Kristi Kolski, IBMImage: Joao-Pierre S. Ruth
There were kiosks to let fans search tournament footage by tennis player, tournament round, and excitement level -- which is an actual metric IBM tracks. Fist pumps, cheers, and other celebratory gestures are analyzed by AI to help video broadcast teams spot the most exciting rounds, Kolski said. "Players can't contain that energy," she said. "It's the ability to quickly identify those great moments and help editors get it out on a digital platform." AI highlights are also used in player development to improve training by identifying how players exert themselves.
Away from the public eye and deeper within the stadium, John Kent, program manager for IBM's sports and entertainment partnerships, helped lead a walkthrough of the data operations center at the US Open. "This is where all the scores, stats, and core elements of the tournament get disseminated," he said. "Whether it's here on the grounds, to broadcast, or digital platforms."
Tablets for recording scores and stats courtside trigger a flood of data, he said. Data is also collected from cameras set up at the stadium. USTA may be nonprofit but it runs like a business with the US Open as its major fundraiser event, Kent said. "Digital platforms are integral to that. There's advertising and sponsorship and loftier goals of growing the sport." That includes engaging fans with what allows them to take casual looks or deeper dives into tennis, he said.

John Kent, IBMImage: Joao-Pierre S. Ruth
Funneling data into such useable formats requires a cloud that is open and robust, Kent said, which also relates to enterprise needs. IBM runs data from the US Open on a hybrid cloud architecture, said Jason McGee, IBM fellow, vice president and CTO for the IBM Cloud platform. The hybrid cloud includes private cloud systems that allows the team to run developer tools to make updates to the applications to secure and manage the environment. "We use the public cloud to serve up all these experiences," he said.
Technologies that IBM taps, McGee said, include Kubernetes, OpenShift, databases, and AI built on opensource, so the team can deploy components anywhere they need to. The scope of audience and demand for the data requires flexibility to ramp up in an unforgiving, live environment, he said. "If you think about raw scale, if you went to the US Open website most weeks of the year, not a lot going on," McGee said. "You come into these two weeks and there is a 5,000% increase in traffic to the app and the website."
The work done at the US Open is an example of processing data, software development and deployment at scale that can be done with other organizations. "The problems that we solve here are similar to the kinds of problems that clients solve in lots of industries," said McGee. Turning data from a sporting event into something more consumable is not much different from large scale business needs. "In modern systems, the way you do that is you use the cloud," he said.
Never Miss a Beat: Get a snapshot of the issues affecting the IT industry straight to your inbox.
You May Also Like
---