IBM Watson Helps Doctors Fight Cancer
IBM Watson Helps Doctors Fight Cancer
IBM, WellPoint and Memorial Sloan-Kettering Cancer Center announce applications based on Watson technology, including an advanced clinical decision support system for oncologists.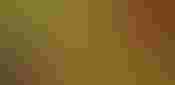 7 Big Data Solutions Try To Reshape Healthcare
7 Big Data Solutions Try To Reshape Healthcare (click image for larger view and for slideshow)
IBM, WellPoint and Memorial Sloan-Kettering Cancer Center have announced what they say are the first commercially developed applications based on IBM's Watson technology. They include an advanced clinical decision support system for oncologists, and tools designed to accelerate and streamline the prior authorization process at health plans.
For more than a year, IBM has partnered separately with WellPoint and Memorial Sloan-Kettering to train Watson in the areas of oncology and utilization management. During this time, clinicians and technology experts spent thousands of hours "teaching" Watson how to process, analyze and interpret the meaning of complex clinical information, using natural language processing.
To date, Watson has ingested more than 600,000 pieces of medical evidence, two million pages of text from 42 medical journals, and clinical trials in oncology research, the announcement said. Starting with 1,500 lung cancer cases, Memorial Sloan-Kettering clinicians and analysts are training Watson to extract and interpret physician notes, lab results and clinical research.
[ Want to know more about the part Watson is playing in healthcare? Read IBM Watson Finally Graduates Medical School. ]
The product of the collaborative effort between IBM and Sloan Kettering, which is being tested at the Maine Center for Cancer Medicine and WESTMED Medical Group, is called Interactive Care Insights for Oncology. The core of this product is a Watson-based "advisor," available through the cloud, that is expected to help oncologists and researchers identify the best treatment options for cancer patients.
When an oncologist sees a patient, Watson will search that patient's electronic medical record for relevant information; scour the literature, evidence-based clinical guidelines and other sources; and recommend that the physician order certain tests or provide particular treatments. In addition, Watson will reveal the sources of its recommendations so the physician can drill down and see where they came from.
If the doctor is aware of other symptoms or facts that aren't in the record, or wants to include patient preferences in his medical decision, he can dictate that information into the application, and Watson will alter its recommendations to fit the new facts. It will also provide a "confidence" level for each recommendation.
The application also includes a button for seeking prior authorization from a health plan. The button links to two other products co-developed by IBM and WellPoint: The WellPoint Interactive Care Guide and the Interactive Care Reviewer.
To develop these applications, WellPoint's utilization management nurses trained Watson to review authorization requests for common procedures, using 25,000 test case scenarios and de-identified data on 1,500 actual cases.
Watson started processing common, medical procedure requests by providers for members in WellPoint affiliated health plans in December. The methodology is now being tested in five medical offices in the Midwest to make sure it fits into physicians' workflow and adds value. The goals are to streamline review processes, speed approvals, reduce waste and help ensure that evidence-based care is provided, the press release said. In an interview with InformationWeek Healthcare, Lori Beer, WellPoint's executive VP of specialty businesses and information technology, said the Watson-based application could potentially lead to pre-approvals in near-real time, as compared to 24 to 72 hours today.
Currently, she said, utilization management nurses spend 40% to 60% of their time aggregating information that is faxed or mailed to them. Then they have to decide whether the request is based on evidence-based medicine and accords with WellPoint medical policies before approving or denying it.
In a pilot, she said, the nurses found they could accept Watson's recommendations on pre-authorization 90% of the time. And the more data they put through it, the more accurate the analysis becomes. Even when they have to do additional research on a request, Watson's ability to aggregate the information and present it to the nurses in a readable, structured format saves a lot of time, Beers added.
Providers like Memorial Sloan Kettering are also pleased with the Watson pre-authorization approach, she said, because it reduces their paperwork and allows their clinicians to spend more time with patients. Most doctors don't mind having a computer identify which requests are evidence-based, she said, because medical knowledge is increasing so fast they need decision support to keep up with it.
WellPoint's utilization managers will continue training Watson on new procedures, she noted, until those accounting for about 80% of cases requiring preauthorization are covered.
Starting at the conference of the Healthcare Information and Management Systems Society (HIMSS) next month, she said, WellPoint and IBM will sell the Interactive Care Guide and Interactive Care Reviewer to other health insurers. Some of those will be competitors to WellPoint plans, Beer acknowledged. But how they use the technology will determine who wins in the market. "It's not just the capability, it's how you redesign the rest of your processes," she said.
Although the plans will supply the Watson-based preauthorization tools, she said, the providers will have to pay for their own interfaces to Watson. But in many cases, she added, this investment will occur in the context of value-based reimbursement that rewards providers for sharing clinical data with payers and letting them combine it with their claims data.
Federal Meaningful Use Stage 2 requirements will make your medical organization more competitive -- if they don't drive you off the deep end. Also in the new, all-digital Meaningful Mania Part 2 issue of InformationWeek Healthcare: As a nation, we're falling short of the goal of boosting efficiency and saving money with health IT. (Free with registration.)
Never Miss a Beat: Get a snapshot of the issues affecting the IT industry straight to your inbox.
You May Also Like
---