Internet of Sports: How Seattle Sounders Track Performance
Internet of Sports: How Seattle Sounders Track Performance
The US soccer powerhouse uses wearable devices and data visualization to analyze the fitness levels of stars like Clint Dempsey.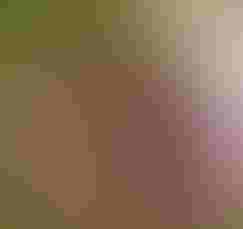 data dashboards -- they only need to see the tip of the iceberg. We come up with the metrics under the water."
When looking at athletic performance data, Tenney says there are two levels:
External load (measured by the Catapult GPS device). This looks at body mechanics. How much is the player running? How much work is he doing?

Internal load (measured by the heart rate monitor). This calculates how hard the body works internally to complete the external load. When there are odd spikes in internal load, a player is overtraining. 
Ideally, the external load rating is high, and the internal load rating is low. "That way you have a big engine that doesn't need as much gas," says Tenney.
Players know their data
Professional soccer rules ban wearables during matches, which is a kind of a moot point, says Tenney, because there isn't a wearable yet that's small and comfortable enough for a game situation. "But there will be as the technology improves."
However, the league does capture player distance and velocity data during games via cameras placed throughout stadiums that create an X-Y coordinate grid of the field. This displays how much distance each player covers and at what velocity. Teams get access to that data, and although it's not as precise as what wearables can deliver, it's still useful. Tenney and staff load this in-game data into Tableau, hone it, and send results to coaches and players.
Not surprisingly, Sounders players are more interested in game data than practice data. But either way, players have become so in tune with data that they can accurately guess their numbers. 
Says Tenney: "After a game recently, I asked Clint Dempsey how he felt, and he said, 'OK, but my total distance was down and my high-speed rate was down.' And he was right! Having seen his data enough he knows what an 11,000 meter game feels like." 
Another player, midfielder Osvaldo Alonso, has been known to correctly guess his training distances within 200 meters of accuracy without looking at any data.
Sports science the new Moneyball?
Tenney sees a shift taking place in sports analytics away from the "Moneyball" method of exclusively poring over game stats, and toward more inclusion of GPS-driven fitness data. "Moneyball people are stats people who have no training in biometrics and physiology. It's a different decision-making process."
The trick for sports scientists and data analysts is to only give coaches and players the data that'll help them win.
"That's why you need good analytics people," Tenney says. "If you don't have that, you'll just end up with more fitness data than you know what to do with." 
InformationWeek's new Must Reads is a compendium of our best recent coverage of the Internet of Things. Find out the way in which an aging workforce will drive progress on the Internet of Things, why the IoT isn't as scary as some folks seem to think, how connected machines will change the supply chain, and more. (Free registration required.)
Never Miss a Beat: Get a snapshot of the issues affecting the IT industry straight to your inbox.
You May Also Like
---