iPad Changes Education: For Better, Or Worse?
iPad Changes Education: For Better, Or Worse?
As a growing number of schools adopt tablets, students and teachers need to hold on for a bit of a bumpy ride during the implementation phase.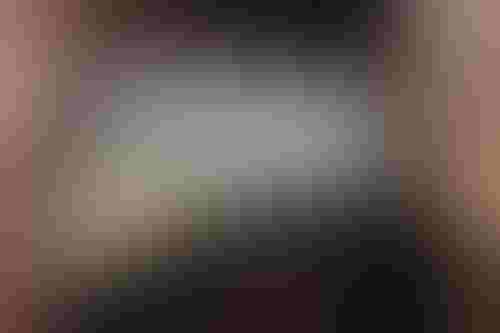 Vickie Benner, a teacher at CCHS, holds a B.A. from Butler University and an M.A. from Ball State University. She chairs the English department and teaches English, journalism, US history, literature/composition, and humanities. If that's not enough, this 35-year teaching veteran also teaches courses for Purdue North Central University.
Three years ago, the school system incorporated iPads at both the nearby middle school and the high school. Benner indicated that her teaching has been positively impacted by the technology, since it has become a supplemental tool during instruction. In her classrooms, students research, take notes and pictures, write, present, collaborate, and evaluate from their devices. The devices have also eliminated some of the excuses for incomplete assignments or inability to access materials. Furthermore, lesson plans, textbooks, and teachers' grade books are always available to the students.
But it's not all peaches and cream out in that Midwestern town.
"Obviously, the immediate and widespread availability of information is awesome. However, there are some negative factors too," said Benner. "Sometimes glitches can ruin an entire lesson plan, so a contingency plan is necessary. In addition, students can become distracted by the iPads and try to use them to play games or message each other. Also, cheating can be an issue," Benner claimed.
All-in-all, the pros in this educational model shift seem to outweigh the cons, if you consider the importance of educating our children right alongside technological advances. It is clear that students and teachers need to hold on for what seems to be a bit of a bumpy ride during implementation stages, but it will be well worth their while. Considering the technological progress that is being made all across America, regardless of any resistance to change we might have, students should be glad the days of lugging backpacks with legions of books in tow may soon be over.
Among nearly 900 qualified respondents to our 2013 Mobile Commerce Survey, 71 percent say m-commerce is very or extremely important to the future of their organizations. However, just 26 percent have comprehensive strategies in place now. That spells opportunity. Find out more in the 2013 Mobile Commerce Survey report. (Free registration required.)
Never Miss a Beat: Get a snapshot of the issues affecting the IT industry straight to your inbox.
You May Also Like
---