January 2023 Global Tech Policy Bulletin: From ChatGPT Musings to Tech Diplomacy in India
January 2023 Global Tech Policy Bulletin: From ChatGPT Musings to Tech Diplomacy in India
States prepare for semiconductor investments; Europe takes Big Tech to court; Manchin objects to EV tax credits; a European chip deal; robot op-eds; tech diplomacy in India; and more.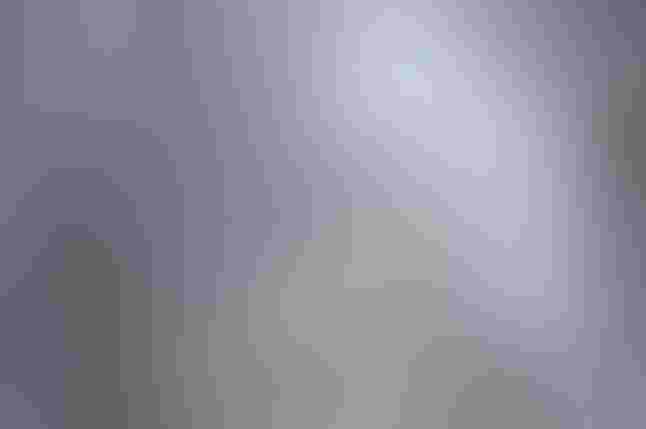 Planetpix via Alamy Stock
Hello, happy new year, and welcome back to Citizen Tech, InformationWeek's global technology policy update. This month we're looking at optimism over Biden's chip plans; major tech court cases in Europe; dystopian robot nightmares; an uncertain chip deal in the EU; cyberattacks in Ukraine; Washington's overtures to India; and more.
Representative Lieu and the Robots
Ethical concerns about artificial intelligence are nothing new in Congress or in other legislative bodies, but Representative Ted Lieu (D-CA) illustrated those concerns more sharply than any of his colleagues. On January 23, an essay appeared under his name in the New York Times. "Imagine a world where autonomous weapons roam the streets, decisions about your life are made by AI systems that perpetuate societal biases and hackers use AI to launch devastating cyberattacks," it began. Lurid enough; but in the second paragraph Lieu clarified that the whole essay up to that point had been written by ChatGPT, a two-month-old chatbot that can generate realistic prose.
Whether you find that disturbing, as Lieu does, or exhilarating, as some tech optimists must, AI has a number of other serious ethical problems, which Lieu lists. Self-driving Teslas crash; bots on social media radicalize extremists; law enforcement AI seems to racially profile more efficiently than any policeman. Very few of these problems, except facial recognition software (challenged by Lieu himself and in the European Parliament, as Citizen Tech reported last year), get much attention from lawmakers. Lieu proposes a federal agency for the regulation of AI -- he compared it to the FDA -- but a number of questions remain unanswered. For one thing, the department under which this agency was created would certainly tune its scope. Would it be Commerce? Homeland Security? And as AI creeps into every corner of our lives, from the vegetables in our refrigerator to our posts on social media, can regulation keep up? Lieu says he's not concerned by "a smart toaster," but will he be later? Should he be?
Biden's Chip Money Reaches the States
Last year's CHIPS Act, which promised billions of dollars to build a domestic semiconductor manufacturing base, is finally beginning to bear fruit. Now states are competing to be as attractive to prospective manufacturers as possible, as NBC reports, from tax incentives to rewritten zoning laws. Companies are responding: So far they've promised to create 30,000 jobs across a number of states, an investment of $187 billion. We'll have to wait and see whether this precipitous optimism signals a revolution in American manufacturing and the balance of technological power, or whether it's all smoke and no fire. But state governments are taking the chance seriously, especially in the Midwest, where manufacturing was pronounced dead 30 years ago. In the Sunbelt, the manufacturing heritage seems less important than the proximity of future semiconductor plants to important universities (the University of Arizona and the University of Texas). Note that red states like Kansas, Arizona, and Missouri are all celebrating this new chance -- a good sign for Biden and for the Democrats as they start planning for the 2024 elections.
NBC notes that certain complications are beyond the power of state lawmakers. For one thing, America simply doesn't have the workforce to handle the sudden (prospective) demand. Chip manufacturing takes highly specialized engineers and well-trained workers. The New York Times notes that this will likely require easier work visas for immigrants trained in the art, which might give some voters pause. But it also means that training the native workforce will cost more time and more money than many states want to imagine. In a few years, consumers will face a similar challenge. American chips will inevitably cost more than those from Taiwan: Will the consumers listen to their patriotic conscience, or to their wallet?
Europe Responds in Kind
Biden's massive domestic investment campaigns, not just in tech, are making Brussels faintly nervous. The United States and the European Union are strategic allies, but they're also rivals -- a fact made clear by the endless dockets of lawsuits, filed against American tech companies by the European Commission -- of which, more later.
This month, the von der Leyen Commission announced that it was preparing a huge subsidy package, with tax incentives and relaxed rules about state aid, to keep abreast of Washington. The announcement came in two parts: one in von der Leyen's speech to the World Economic Forum in Davos, and the second in a speech (given in December but published in January) to the European Parliament, where she promised "a new Net-Zero Industry Act. What is it? Just think, this Act will follow the same model as the Chips Act. It will especially look at how to simplify and fast-track permitting for new clean-tech production sites. Competitiveness: that is the key word. She also promised a major workforce training drive, in another parallel with Europe's friendly rivals: She noted that the battery sector alone needs 800,000 trained workers.
However, by the end of the month, POLITICO noted that many EU member states had come out against what seemed on its face to be a decent proposal. One anonymous diplomat seemed to voice the concern of many when he called the proposal "written in France." Emmanuel Macron has long pushed for changes to European competition law that would allow member states to spend more money in tech subsidies. It's a policy that harkens back to Charles de Gaulle, who was also dedicated to strong state subsidies, a Europe that competes with the Anglo-Saxons (read: Washington), and France first -- not necessarily in that order. Indeed, according to a document circulated by the Italian civil service, 77% of subsidies that the Commission would approve under the Net-Zero Industry Act would benefit France and Germany alone. Even the formidable commissioner for competition, Margrethe Vestager, has backtracked her (rather tepid) support for the proposed act, whose future is no longer certain.
It is, in other words, an excellent time to invest in a semiconductor plant -- in Arizona, or Michigan.
Big Fines in Brussels
Last June, we called the ramping up of EU regulatory litigation against Big Tech the Battle of Brussels. That, of course, wasn't entirely accurate: This is a protracted campaign, and as of January 2023, the European Commission is winning. Three major victories came early in the month, against Apple, Meta, and TikTok. France's data protection body, the National Commission for Informatics and Liberties, fined Apple 8 million euro for neglecting to ask users for consent for using their data for search ads. Ireland's Data Protection Commission (which is an EU body, not an organ of the Republic) fined Meta a more substantial 400 million euro for a GDPR violation: Facebook Ireland was apparently "'forcing' [users] to consent to the processing of their personal data for behavioral advertising" and other services, as well as failing to keep up with transparency measures. And though the sum is less dramatic, CNIL's 5 million fine against TikTok at the end of December (published in January) over the difficulty of rejecting the app's cookies is part of a much bigger anti-TikTok current. Dutch officials received the order to stop using the app, per POLITICO, shortly after federal employees in the US were ordered to remove the app from their work devices. Also this month, European Commission VP Věra Jourová gave TikTok a stern warning: "I count on TikTok to fully execute its commitments to go the extra mile in respecting EU law."
War Bulletin No. 12
According to a new report by Ukraine's State Service of Special Communications and Information Protection (SSSCIP), that country has sustained about 1,500 cyberattacks originating in Russia since the declaration of war a year ago. The greater part of these attacks has targeted defense and public civilian infrastructure. The perpetrators include a number of well-known Russian or Russian-sympathizing groups, like Fancy Bear and Cozy Bear, and have found phishing to be the easiest point of entry into Ukraine's undertrained public employees. One email, sent in bulk, contained DolphinCape malware and the subject line "How to identify a drone bomber." SSSCIP is offering cyber hygiene courses to companies, but there's an implicit warning in the report's conclusion that sooner or later, companies might bear legal responsibility for letting their guard down.
In a statement to POLITICO, Senator Mark Warner (D-VA) emphasized the limited success of the Russian espionage and sabotage cyber campaign. "We have not seen the Russians really seriously deploy the formidable cyber capabilities we know they have in an attempt to target the West in this conflict … Should they do so, they need to know that we also have formidable cyber capabilities that could be used to respond."
Manchin Hits Brakes on Electric Vehicles
Tax credits for electric vehicles (EVs) are an important part of Biden's environmental and economic strategy, and until January 25, consumers could plan on $7,500 for every new EV they bought. They might yet; but Senator Joe Manchin (D-WV) has introduced a bill to suspend those tax credits over battery requirements. Manchin is worried that these credits (which he had helped draft, as the Verge reports) will end up subsidizing Chinese batteries or Chinese-mined materials, in violation of last year's Inflation Reduction Act. Manchin represents a coal mining state and a conservative electorate; he has always had it in for Biden's green ambitions, and the Verge, among other commenters, see this as obstruction in the worst of faith. But this snarl, which will inevitably resolve itself in a compromise, poses interesting questions about how realistic Biden's Made In America promises can be.
"The [Inflation Reduction Act] is first and foremost an energy security bill, and the EV tax credits were designed to grow domestic manufacturing and reduce our reliance on foreign supply chains for the critical minerals needed to produce EV batteries," said Manchin.
Biden Meets Modi
At the end of the month, President Biden met with Indian President Modi to discuss tech, specifically supercomputing, semiconductors, AI, new wireless solutions, and defense tech, as the Times reported. This was no hobbyists' convention: the two nuclear powers have a geopolitical common rival, China, and a common interest in shifting supply chains away from Chinese control. Biden also wants to tempt Modi away from his longstanding relationships with Russian tech and weaponry firms. A number of American dignitaries, including national security advisor Jake Sullivan and commerce secretary Gina Raimondo, met their Indian counterparts and a small army of researchers and corporate representatives (from Lockheed, Adani and others) to see if India might tilt a little farther toward Washington.
An important concept here, as the Times lays out, is "friendshoring," a kind of limited approach to globalization that prioritizes friendly trading partners and excludes others. This might eventually cause Biden problems of the type described above in the Joe Manchin spat: that is, Biden is still exploring the limits of his new, post-COVID economic vision, and his enthusiasm for restoring America's manufacturing base will have to be qualified sooner or later. India, too, faces challenges: massive tax and regulatory hurdles have kept American contractors at bay for years, and India's parliament will have to be convinced to relax them.
What to Read Next:
From Green Energy Investments to Digital Forensics in Ukraine
From Crypto Drama to Europe's Chip Crisis
Never Miss a Beat: Get a snapshot of the issues affecting the IT industry straight to your inbox.
You May Also Like
---