Jive Scales Producteev App, Now Free
Jive Scales Producteev App, Now Free
Social task management tool Jive acquired last year becomes free as a standalone app. Integration with the Jive platform to follow.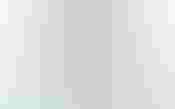 10 Must-Have WordPress Plugins For Businesses
10 Must-Have WordPress Plugins For Businesses(click image for larger view and for slideshow)
Jive Software is launching a revamped, and free, version of Producteev, the social task management tool it acquired in November.
After 11 months of work, Producteev "has been rebuilt from scratch using a lot of scalable technology, so it is really a brand new product," said Ilan Abehassera, founder of Producteev and now a senior director of product management at Jive. "We're trying to change the way work gets done, and we've decided tasks are the best route into the enterprise," he said.
Producteev was originally designed for use by relatively small teams, but the new version makes it possible to break a large organization into smaller networks of employees who collaborate on tasks, Abehassera said. Producteev always had a free version for individuals, which remained free if you introduced a single collaborator (perfect for mom-and-pop businesses) but charged a per-user fee for any organization with more than three users. With Jive's backing, Producteev will now be free for organizations of any size.
Tuesday's announcement of a free standalone version of Producteev came as Jive continues to work on a new task- and project-management module that will be integrated with its enterprise social networking platform. Abehassera said he has been working on that integrated task-management capability in parallel with the retooling of Producteev. While there is already a Producteev app in the Jive Apps Market, it's only a first step, he said.
[ Want to know where enterprise collaboration is heading? Read Social Business Not Dead, Just Business As Usual. ]
Jive currently provides a basic task-management capability as part of its core social software platform, but it's not as slick as some others on the market. Better task management will help Jive align its sales pitch with the message that social collaboration is good for helping companies get work done, not just for fostering discussion.
When Producteev becomes more deeply integrated, Jive's task management features should be "more on par with those available in collaboration platforms like IBM Connections, Traction Teampage and Podio," said Alan Lepofsky, VP and principal analyst at Constellation Research, who has a put a particular spotlight on the rise of social task management.
In an email, he highlighted two important aspects of the announcement. "First, they put a great deal of engineering into making the code more scalable for enterprise size deployments, thus laying the foundation for the future Jive/Producteev combo, but I believe that is still a few releases away. Second, by offering Producteev for free, Jive is hoping to create an additional onramp into Jive while at the same time keeping customers away from competitive vendors like Asana, Do, Mindjet and Wrike. That's a smart move, but I'd like to see more details around what an upgrade from a standalone use of Producteev to the full Jive infrastructure will be like."
In addition to updating its Web app, Producteev is introducing updated apps for iOS and Android, while providing an application programming interface that should allow third parties to create apps for BlackBerry and Windows phones. Meanwhile, Producteev also provides a desktop software app for Mac computers. It used to have desktop app for Windows, too, and it will again, once the developers finish rewriting it to work with the latest version of the cloud service, Abehassera said.
I can't help seeing some irony in the Producteev giveaway, given that Jive CEO Tony Zingale once told me Yammer's freemium business model amounted to a strategy to "hand out a bunch of drugs at the schoolyard, and we'll come back and charge you for them later." Since then, Jive has introduced free trials of the cloud version of its social collaboration platform, but there is still no version of the core product that you can use indefinitely for free.
The Jive folks insist offering Producteev for free isn't the same sort of thing at all, given that it is a narrowly focused app rather than a broad collaboration platform. As a promotional tool, the free Producteev app is supposed to generate interest in social software and Jive as a company, eventually bringing in some new customers for the social platform. Jive does plan to charge for the forthcoming integrated task management module for its enterprise social network, which will be based on Producteev, according to spokeswoman Amanda Pires.
Social task management products provide a lightweight form of project management based on task assignments made through the employee social network, with progress tracking accomplished through social status posts. In Producteev, tasks can be categorized using hashtag-style labels included in the task description. Users who need to monitor a project for which they have not been assigned specific tasks can follow the project rather than joining it.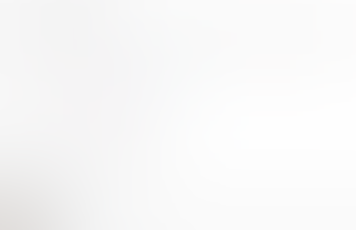 A task in Producteev shows assignments, followers, deadline.
For organizations that use Jive, the virtue of an integrated version of Producteev is that it could take advantage of the Jive social graph and user profiles rather than establishing its own parallel system of employee profiles. Abehassera said the demand for the integrated project is coming both from Jive users who want better task management and Producteev users who would like access to a broader social collaboration platform. Although Producteev offers a more complete task management system than Jive currently provides, it does not aim to support the kind of formal project management that might be required for a major engineering project such as building a bridge. For example, Producteev is good for representing deadlines and schedules of tasks, but it does not attempt to model dependency relationships where one step must be completed before the next can begin.
"The only level of dependency we have is subtasks," Abehassera said. "That's done on purpose because we don't want to add more complexity."
One potential complexity Abehassera seemed not to have thought through is the potential that the free service will prove more wildly successful than anticipated, leading to adoption by employees in large companies and conflict with company leaders. Part of Yammer's story, at least in the days before its acquisition by Microsoft, was that employees or individual departments would use it to start collaborating right away, without waiting for approval from IT.
Once Yammer usage took hold, the use of the cloud application would come to the attention of IT. In conservative organizations, this sometimes provoked a backlash once company leaders realized employees had been discussing company business on an unsanctioned cloud service. A CIO would then find himself in the position of either paying a per-user fee for the Yammer service to get administrative control or seeking to get the unauthorized company network shot down. Although the nature of the Producteev app is different, exposure of the details and schedules of company projects could provoke just as big of a reaction, it seems to me.
Abehassera said he doesn't see the parallel. "Until we have that issue, I don't think we will have it as an issue," he said. Producteev will be taking a grassroots approach rather than marketing to CIOs at large companies, he said. "At the beginning, we won't be targeting companies with thousands of employees."
Some of those larger companies might start experimenting with the free version of Producteev, which is now capable of managing tasks across larger organizations, but Jive won't start seriously courting those larger companies until the integration between Producteev and the Jive platform is ready, Abehassera said.
Follow David F. Carr at @davidfcarr or Google+.
Never Miss a Beat: Get a snapshot of the issues affecting the IT industry straight to your inbox.
You May Also Like
---