Kimball University: Better Business Skills for BI and Data Warehouse Professionals
Kimball University: Better Business Skills for BI and Data Warehouse Professionals
To deliver better intelligence, BI and data warehousing teams need business acumen, interpersonal skills and communication competencies. Here are helpful tips and 12 invaluable resources for career development and success.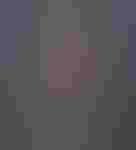 Warren Thornthwaite
Anyone who takes even a cursory glance at the common data warehousing (DW) and business intelligence (BI) failure points would spot the pattern: the hardest parts for most teams are understanding business issues and handling cross-organizational interactions. The challenges will become even more common as the DW/BI system evolves into a standard component of the IT environment, thus weakening the connection to the business.
Historically, DW/BI projects were driven by visionary people who were conversant in both business and technology. They understood the potential of better business insight and were motivated to help the DW/BI team deliver on it. As DW/BI systems have become commonplace, teams are now often made up of more technically oriented people. This change is not bad in and of itself, but it does mean that DW/BI teams will need to build up skills around understanding business requirements and strengthening relationships with business users.
Let's be clear here; not everyone on the team needs to get an MBA, but everyone on the team should develop a basic understanding of how their organization works, how to work well with other people and how to communicate more effectively both in writing and in business meetings and presentations. This article presents advice on improving in all three areas along with 12 invaluable resources for professional development.
Build Business Understanding
To better understand business, the first place to start is with documents from your own organization. Annual reports, strategic plans, marketing plans, and internal-vision documents all provide solid insight into your business and its challenges and opportunities. However, without a basic business understanding, you may not get full value from these documents. Fortunately, there are many readily accessible resources to gain this understanding. Start with a book or two. There are at least a dozen good books available that attempt to boil a two-year MBA program down into a short, easy read. Here's a book that offers a good overview of the basics of business:
The Ten-Day MBA: A Step-By-Step Guide to Mastering the Skills Taught in America's Top Business Schools, by Steven A. Silbiger (Collins, 2005)
Once your senior management team has selected its top priorities for the DW/BI system and you want to learn more about it, seek out books that go into detail on those areas, whether it's marketing, sales, finance, promotions, manufacturing, logistics or other functional areas. At this level, it's probably more valuable to take a course in the particular subject area rather than read a book. A good instructor can bring experience and perspective to the topic, drawing from multiple resources and adding exercises, examples and anecdotes. You also get the benefit of interaction with classmates. If you can't find relevant courses at local universities, colleges, or community colleges, try looking online. Many major institutions offer online MBA courses. Search the Internet and you will find plenty of options.
Building Interpersonal Skills
Some would argue that interpersonal skills are even more important than business acumen. Right from the start, someone on the DW/BI team must be able to persuasively articulate the vision and value of the system if you are to bring the project into existence or realign an existing project. Before any software is installed, someone on the team must ask questions about goals and elicit honest, useful answers without frightening or alienating the business users. Fortunately, these, too, are skills that can be learned. To master the basics of interpersonal and relationships skills, try one of these three classics:
Crucial Conversations: Tools for Talking When Stakes are High by Kerry Patterson, Joseph Grenny, Ron McMillan, Al Switzler (McGraw-Hill, 2002)
How to Win Friends and Influence People by Dale Carnegie (Simon and Schuster, 1936, revised 1981)
The Seven Habits of Highly Effective People by Stephen R. Covey (Simon and Schuster, 1989)
You will need to translate the advice offered in these books to your situation, but the core principles and recommendations are enduring. Basic principles such as having a sincere interest in others, listening to what they say, and looking for a win-win solution are the foundation of interpersonal success. Employ these principles with the goal of building a positive long-term relationship with your business users — a relationship based on openness and trust. Use the techniques described in these books in a sincere fashion. If your intent is to manipulate or deceive, your efforts will backfire in the long run.
Building Public Speaking Skills
Every successful leader must be able to effectively communicate to groups. Public speaking and presentations involve two skill sets: the private act of preparing the presentation or content itself and the public act of delivering it to the audience. Both skill sets are addressed at length in these two books:
Presentation Zen: Simple Ideas on Presentation Design and Delivery by Garr Reynolds (New Riders Press, 2008)
The Quick and Easy Way to Effective Speaking by Dale Carnegie (Simon and Schuster, 1961; dated but still useful)
Getting better at speaking and presenting takes practice, but practicing in the work environment can be difficult and intimidating. It may help to take a class or find another venue for practice. One excellent, low-cost option for developing public speaking skills is Toastmasters International. Toastmasters is a non-profit organization with thousands of local chapters across the globe. Toastmasters clubs typically have 20 to 30 members and they meet two to four times per month for one or two hours. Members learn by speaking to the group and working with others in a supportive environment. The Toastmasters International site can help you find clubs near you. There are also numerous commercial organizations that provide professional training in public speaking.
Building Written Communication Skills
Written communications are another pillar of the communications skill set. Much of how we interact with others is through the written word – e-mails, proposals, requirements documents, and documentation actually define the DW/BI system to 95 percent of your business user community. Poor or sloppy writing can distract the reader and undermine the value and credibility of the message. Try one or more of these Bibles on good writing:
The Elements of Style by William Strunk Jr. and E.B. White (Allyn and Bacon, 2000). There are also several online versions.
Keys to Great Writing by Stephen Wilbers (Writers Digest Books, 2007)
On Writing Well: The Classic Guide to Writing Nonfiction by William Zinsser (Collins, 2006)
In addition to these books, there are hundreds of Web sites that offer writing tips and style guides. Take a look at Purdue University's Online Writing Lab or Capital Community College's Guide to Grammar and Writing.
Most of what you find on the Internet is a starting point at best. It's difficult to provide the depth of content available in a book or classroom on the Web, but it's an easy place to start.
Practice, Practice, Practice
The Internet and books are a good starting point, but they are no substitute for practice. These are skills like any other; the more you work on them, the more you will improve. Every time you communicate with another person, you have an opportunity to practice your interpersonal skills. Every e-mail, document, or even comments in your code present a chance to work on better writing. Opportunities to practice public speaking are all around you, but they need to be cultivated a bit. Ask for time in your team's weekly meeting to present an educational segment on an interesting problem you've been dealing with and how you solved it. Offer to teach one of the DW/BI system ad hoc tool classes. In fact, if you take it seriously — by preparing well, creating clear graphics, and practicing — even a design review is an opportunity to practice your presentation skills.
Ask your manager or HR department for additional recommendations on communications resources. While you're at it, have them include the whole area of communications in your performance appraisal. That way, you get credit for doing what you need to do to be successful in your project. You also get a little external motivation.
If you are excited by the prospect of improving your business acumen, interpersonal skills, speaking talent and writing abilities, then you are half way there! Your enthusiasm and motivation will make it a rewarding endeavor.
Never Miss a Beat: Get a snapshot of the issues affecting the IT industry straight to your inbox.
You May Also Like
---