Looking To Make IT A Revenue Driver, Quintiles Turns To The Cloud
Looking To Make IT A Revenue Driver, Quintiles Turns To The Cloud
Pharma services provider, No. 4 in our 2011 InformationWeek 500 ranking, offers Infosario suite of analytics and other cloud-based tools. At first blush, pharmaceutical services market leader Quintiles might seem an odd company to offer cloud computing services. Quintiles manages clinical drug trials, training pharmaceutical salespeople and marketers, and providing consulting services to drug companies.
But Quintiles was founded by biostatisticians, and its lifeblood is its more than 3 petabytes of data. There's regulatory data, data on clinical trials, commercial data that can help assess a new drug's potential, medical data, and more. CIO Richard Thomas calls IT Quintiles' "nervous system," critical to any new product or service the company offers.
Now IT wants to generate revenue directly, launching an online service called Infosario that bundles the software and hardware portfolio the company uses to do things like manage clinical trials into a suite of subscription cloud services. It's not a leap, Thomas says, because IT already works closely with drugmakers. "We're already very much in front of the curtain on the main stage, working with the largest pharmaceutical companies in the world," he says.
Infosario, which launched in June, stitches together Quintiles' systems for managing pharmaceutical processes, doing analytics, and storing and managing data. The suite can support drugmakers from the time they conceive a compound to its commercialization. The goal is to help pharma companies safely get new drugs to market faster--and create a new growth opportunity for Quintiles.
Inside Infosario
Drugmakers create data at every step of the clinical development process, but too often the data isn't available in time for cost-effective decisions to be made--say, to flag that a clinical trial is falling short of qualified candidates or showing adverse drug effects. Infosario's analytics system, Insights and Analytics, provides a Web portal for customers to see data in real time, drawing on diverse sources that can include labs, electrocardiograms, patient forms, and interactive voice response systems used to track medication dosages given to patients. All that can help, for example, a company decide whether to keep spending on a test that looks like it's failing.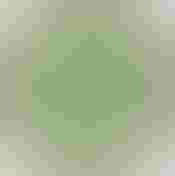 Top 10 IT Innovators: InformationWeek 500
Top 10 IT Innovators:
InformationWeek 500
(click image for slideshow)
Insights and Analytics also helps companies understand where a proposed clinical trial fits within the universe of other tests, providing data on past and current studies and suggesting where new studies could be run around the world.
The second piece of Infosario is pay-as-you-go access to systems such as a clinical trial management system, a clinical trial master file system for document management, data integration services, and product safety tracking. The third element is data warehousing, archiving, and management.
At the application layer, Quintiles uses Oracle's health science software to capture research data, and its interactive voice and response systems collect other clinical trial data. It also uses Siebel's clinical trial management system, Tibco Spotfire's visual analytics capabilities, and Oracle's business intelligence suite, among other technologies. Insights and Analytics is delivered through enterprise portals, primarily Oracle WebCenter.
Origins Of Change
Infosario started out of a challenge several years ago from Quintiles CEO Dennis Gillings: Find a way to deliver three drug trials for the price of two and help companies navigate the drug-approval process. Quintiles hasn't yet achieved that three-for-two goal, but the systems that drive Infosario have helped it make progress.
Quintiles had to change its IT organization and infrastructure before it could deliver the capabilities in Infosario, internally and to customers. Using VMware, Quintiles recently "breezed past" an 85% to 90% virtualization target IT leaders set three years, says Joe Donnici, VP of core IT. As Quintiles builds out its private cloud infrastructure, it'll be able to provide increasing flexibility and scalability to Infosario users because data center resources will be easier to manage and reallocate.
To meet external customer requirements for Infosario, Quintiles also had to improve security, including investing in federated account management. But those features also help internal users of Infosario, says Eric Hodgins, VP of global IT solutions delivery.
Thomas also brought in new talent, often hiring from IT vendors and service providers to find "talent that has a mindset of serving customers," he says.
Thomas recently reorganized his IT team into one core IT organization and three customer-facing groups: an Infosario projects group, a consulting group that works with internal and external customers, and a research and development group "looking for two or three big, substantial opportunities," he says.
The IT team also had to prove it had a grip on core operational IT, before it took on an innovative effort like offering a SaaS product. Thomas points to a recent data center outage. At 2:30 on a Sunday afternoon in July, Quintiles' Bangalore network operations center, a captive outsourcing site, let Quintiles' IT leaders know that a major network node in Dublin was out from what turned out to be a lightning strike that took out one of its outsourced data centers.
Several years ago, it would have taken Quintiles hours just to get the processes going to restart critical systems. Thanks to tightly managed quarterly drills, during the July incident, the company was able to launch those processes within 30 minutes and was notifying people around the globe of the problem. Critical systems were back up and running before Asian employees were in on Monday morning.
"You build credibility, trust, and integrity over time," Thomas says. "You can't innovate on day one because the trust isn't there. But it comes from working with all the different groups in the company, and, when you say you're going to do things, to go out and do them."
The External Focus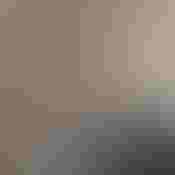 Richard Thomas, CIO, Quintiles
IT has been "in front of the curtain," CIO Thomas Says
Quintiles' IT team has taken a similar approach to external customers. "IT's focus has been on how to make us a better partner for pharma, and they've delivered," says Quintiles' clinical division president, Paula Brown Stafford.
Quintiles spent much of the last two-plus years figuring out how to integrate all of its data and how to make data in one silo accessible to another. It used master data management software, along with a lot of grunt work of extracting, transforming, and standardizing data from numerous databases. "Industry standards are still in formation, and it's been a challenge for companies to integrate all that data, but we've done it," says Infosario product strategy director Donna Reece.
The first customers that Infosario has brought in since it's launch earlier this summer are subscribing to slices of suite, not the whole package. Thomas describes those customers as "partners" in Infosario's development, having significant input into its features.
Quintiles isn't a software company, Thomas says, and it won't become one. In many ways, Infosario and Quintiles' own IT are one and the same, since the company is selling what it uses to run Quintiles' own operations.
Will Infosario be a revenue-driving success? That's still to be determined. But with a more reliable infrastructure in place, and a software suite that's making Quintiles' core operations more efficient, IT's off to a great start.

Go to the 2011 InformationWeek 500 homepage
Never Miss a Beat: Get a snapshot of the issues affecting the IT industry straight to your inbox.
You May Also Like
---