Medicare Details IT Modernization Plan
Medicare Details IT Modernization Plan
Agency aims to transform into an information-centric organization to improve its delivery of healthcare services and manage new programs and requirements outlined in federal law.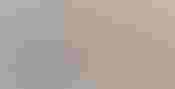 17 Leading EHR Vendors
(click image for larger view)
Slideshow: 17 Leading EHR Vendors
The Centers for Medicare & Medicaid Services (CMS) has revealed plans to modernize its computer systems as it reorganizes its IT infrastructure to break down information silos, support new data such as clinical records, and better manage data systems that can improve payment and other services to CMS beneficiaries, providers, and the general public.
The December 23 report, Modernizing CMS Computer and Data Systems to Support Improvements in Care Delivery, provides a detailed plan for updating CMS computer and data systems that support approximately 100 million beneficiaries and pay benefits totaling approximately $800 billion a year.
Mandated by the Patient Protection and Affordable Care Act, CMS said its IT modernization program will allow it to establish capabilities to achieve the following goals:
Improved Business Operations: CMS must transition to flexible payment methods that integrate administrative claim, encounter, clinical, payment, and outcome data while maintaining its fee for service (FFS) and Medicare Advantage and prescription drug (MAPD) operations.
Effective Performance Measurement and Oversight: CMS oversees a wide range of quality management activities and payment systems for Medicaid, Medicare, and the Children's Health Insurance Program (CHIP). Improved data will facilitate a more robust performance management program and enhanced oversight.
Enhanced Public Accountability: CMS must streamline its program, billing, and eligibility information to make these systems and processes as informative as possible while reducing burdensome procedures, such as enrollment and claim processing, for providers. In addition, improving health outcomes involves promoting a patient-centered focus on prevention and wellness, chronic care management, and individual health responsibility. All three depend on the beneficiary's and provider's timely access to critical information about coverage, eligibility, and quality of care.
Innovation: To accomplish the goals of the Patient Protection and Affordable Care Act and modernize its computer and data systems, CMS must offer modern, analytical IT capabilities for cost and quality, supported by reliable storage systems and fully integrated enterprise-level databases.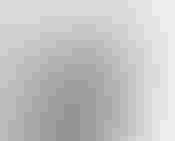 Health IT Boosts Patient Care, Safety
(click image for larger view)
Slideshow: Health IT Boosts Patient Care, Safety
The report said CMS' Enterprise Data Environment (EDE) is the central technical hub of its Health Care Data Improvement Initiative (HCDII). "The essence of the EDE core design is to improve the integration, completeness, quality, timeliness, and accessibility of CMS data," it said.
The document also said, "The vision is to transform the data environment from one focused on processing claims to one with state-of-the art capabilities for data analysis and information sharing. CMS knows that its data are not sufficiently integrated to provide consistent help in program management decision making."
CMS recognizes that it must transform itself into an information-centric organization if it is to improve its delivery of healthcare services and manage new programs and requirements, the report explained. To that end, EDE will support the implementation of electronic health records (EHRs), the Affordable Care Act, and CMS' priority program areas, Medicaid and CHIP transformation, and managed care encounter data for Medicare and Medicaid.
The agency also outlined the difficulties it faces, and said its systems are unable to provide 360-degree views of patient and provider information.
"The agency's beneficiary and provider systems can be characterized as a fragmented patchwork. At this time, CMS cannot combine patient-based Medicare Advantage encounters, prescription drug, Medicare hospital, Medicare physician, durable medical equipment, and Medicaid data to support a longitudinal patient healthcare view. Each CMS stakeholder must search for the most authoritative data from a variety of systems and do his best to understand the inconsistent dictionaries, structures, data lifecycle phase, and other complexities of each system," the report said.
"For example, in fee-for-service (FFS) Medicare alone, there are more than 30 fragmented, unsynchronized sources of claims data," the report said. "This situation will worsen when CMS is asked to provide national-level data integration to support predictive modeling analytics, comparative effectiveness research, health insurance exchanges (HIE), and value-based purchasing (VBP) reforms."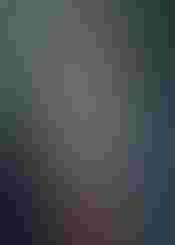 Slideshow: Who's Who In Healthcare IT
Slideshow: Who's Who In Healthcare IT
To improve the organization's management of data to help meet its objectives, CMS will implement changes, including the following:
-- The EDE will establish Operational Business Intelligence Repositories (OBIR), a category of data stores that will serve as the authoritative source of near-real time and/or historic data for individual CMS programs.
-- CMS' healthcare role is changing from a passive payer of claims to a purchaser of quality healthcare outcomes. CMS is implementing programs for assuring healthcare quality and is progressing toward new payment models based on the quality of care.
-- The data in the EDE exists in raw form, and does not reveal the trends and comparisons that CMS needs to make mission-critical decisions. To meet these and other vital data access needs, CMS is implementing an enterprise-wide business intelligence environment (BIE) that provides essential operational analytics and reports that will help CMS use its data to inform important decisions and offer greater confidence in those decisions.
-- The establishment of data governance to address standards, organizational readiness, budgetary capitalization of shared enterprise data assets, enterprise data engineering and planning, and business transformation.
According to CMS, it will take 5 to 10 years to implement the plan in incremental development cycles. CMS also predicts that its data governance and enterprise data management policies will spawn significant cost savings. Among the areas identified as benefiting from potential administrative cost savings/cost avoidance are:
-- Reduced risk of systemic failure due to overly complex, customized systems;
-- Simplified infrastructure through the retirement of hardware, applications, and databases;
-- Retirement of systems reducing the burden of maintaining product licenses and support costs (monitoring, upgrades, and patches) of retired systems;
-- Reduced labor activities related to the legacy hardware, applications, and databases (acquisition, storage, analysis, enhancement, maintenance, troubleshooting, archival, and distribution); and
-- Negotiation of better rates for resources that do not require special domain knowledge or expertise, which is presently required for complicated infrastructure or legacy assets.
"There should be significant administrative savings beyond FY 2015 once the core infrastructure capabilities are established. As the enterprise technology systems are integrated and the data services mature during the initial phases, the agency will realize modest savings," the report concluded.
Never Miss a Beat: Get a snapshot of the issues affecting the IT industry straight to your inbox.
You May Also Like
---