Microsoft Discounts Surface Pro 3 For Education
Microsoft Discounts Surface Pro 3 For Education
With discounts of at least $150 available across the Surface Pro 3 line, Microsoft hopes its newest tablet can become a hit among students and teachers.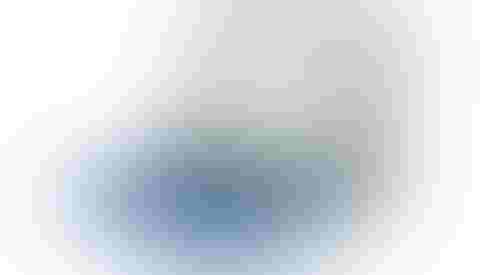 Tech Toys For Summer Fun
Tech Toys For Summer Fun (Click image for larger view and slideshow.)
Hoping to make its mark on the back-to-school season, Microsoft is offering educational discounts of at least $150 across the entire Surface Pro 3 range. The deal, which runs until September 3, brings the Pro 3's entry-level cost down to $649. That's $50 less than an iPad Air with the same storage capacity. It's also $150 less than a MacBook Air -- the device to which Microsoft has most often compared the Pro 3. Surface Type Covers are still sold separately, which narrows the margin if you intend to use the Pro 3 as a laptop.
Three Pro 3 models received $150 discounts: The base configuration with an Intel i3 processor, 64 GB of storage, and 4 GB of RAM runs $649; the i5-based model with 128 GB of storage and 4 GB of RAM is $849; and the i5 version with a 256-GB SSD and 8 GB of memory will set students back $1,149. The high-end models boast slightly larger discounts. The i7 model with a 256-GB SSD and 8 GB of memory runs $1,394.10, a discount of just over $150. The top-of-the-line option adds another 256 GB of storage and brings the total cost to $1,754.10, or almost $200 off the regular price.
[Does the Surface Pro 3 live up to the hype? Read Microsoft Surface Pro 3: Customers Speak.]
With a keyboard cover, the discounted Pro 3 is a little under $800 -- still well below the $899 cost-of-entry for Apple's 11-inch MacBook Air, and substantially less than the $999 Apple charges for its base 13-inch model. In our Surface review, InformationWeek concluded the i5-based Pro 3 with 8 GB capably handles laptop duties, including more demanding tasks, such as heavy photo editing. With a new kickstand and redesigned Type Cover, the device accommodates lap use much better than predecessors, but still doesn't quite match the ergonomics of traditional clamshell designs. As a tablet, the device is notable mostly for its note-taking features, which have been lauded as among of the most fluid and satisfying digital ink experiences available.
Microsoft's discounted prices are available only to qualified students, faculty, and staff.
Initially, only Microsoft's i5 configurations were available, but in the last week the full lineup has hit store shelves. The company has touted its low-end Pro 3 as a great option for students, but early tests indicate the i3-based models trail their i5 counterparts' performance by a noticeable margin. In fact, in many tests, the base Pro 3 falls behind past-generation Surface Pro models, indicating that the new device will capably handle routine tasks, but might bump against performance walls if pushed too far. The i3 configuration includes not only a slower CPU, but also a less powerful version of Intel's integrated GPU. The Surface Pro 2 is available only in i5-based options.
Because the i7-based Pro 3 only just hit the market, testers haven't yet weighed in on its performance. Online anecdotal accounts are so far split as to whether the device represents a worthwhile upgrade from the i5 models.
For those who prefer earlier Surface models, Microsoft still sells the Surface Pro 2. In June, the company shaved between $100 and $200 off the price of various Pro 2 configurations. The cut brought the base model with an i5 processor and 64 GB of storage down to $799, though that model is currently sold out on Microsoft's website. Counterintuitively, this cost is substantially more than the discounted Pro 3, but as mentioned, early tests indicate the i3-based Pro 3 doesn't offer the raw computing power of i5-based Pro 2s.
Speaking of the Pro 2, it should be much more visible as students make their final device choices before heading back to school. Beginning last weekend, NFL teams began using Surface Pro 2s on the sidelines, as part of a reported $400 million deal between the league and Microsoft. To preserve a competitive balance, the NFL has long banned teams from in-game use of video devices and computers. This forced coaches and players to rely on photographs relayed between team staff in the upper decks and those on the sidelines. Now, however, teams will have on-the-field access to 25 league-owned Pro 2s -- 13 for players, and 12 for coaches.
Equipped with ruggedized cases, the devices will be limited to certain functions. Video playback is not allowed, for example, and the devices connect to a private network instead of the Internet. The NFL believes these efforts will ensure that players, rather than technology, dictate the outcome of each match. Outside of games, the Pro 2s remain in the league's possession, rather than the team's -- another policy that the NFL claims will preserve a level playing field.
Time will tell if Surface tablets become a hit, either on the gridiron or in the classroom. Last month, Microsoft execs said Pro 3 sales outpace those of earlier models, but the company has not yet revealed any concrete figures.
Cyber criminals wielding APTs have plenty of innovative techniques to evade network and endpoint defenses. It's scary stuff, and ignorance is definitely not bliss. How to fight back? Think security that's distributed, stratified, and adaptive. Get the Advanced Attacks Demand New Defenses report today. (Free registration required.)
Never Miss a Beat: Get a snapshot of the issues affecting the IT industry straight to your inbox.
You May Also Like
---