Microsoft Signs NYC To Cloud Computing Deal
Microsoft Signs NYC To Cloud Computing Deal
New York mayor Bloomberg said the partnership will streamline the city's IT operations and save $50 million in five years. Slideshow: 10 Drivers For Microsoft Surge In 2010
Microsoft and New York City have signed a broad technology partnership that consolidates multiple software contracts, tailors software licensing to suit employee roles, and enables the city to leverage cloud computing.
Microsoft CEO Steve Ballmer and NYC mayor Michael Bloomberg revealed the deal -- which includes consolidating more than two dozen software licensing agreements into one multiyear contract -- in a press conference in New York Wednesday.
Calling the single, multiyear contract, which will cover about 100,000 city employees, "the first of its kind," the mayor said the consolidation will save the city $50 million over the next five years. The contract is for both desktop software and hosted services.
The agreement also puts city employees into one of three categories in terms of software use: those who need occasional access to specific tools, those who regularly use Microsoft's basic programs, and power users who need all of the Microsoft software and services the city licenses. Previously, the city would purchase software without necessarily taking into account whether or not people were using it.
The Microsoft deal, and other efforts to streamline IT operations unveiled Wednesday, are aimed at modernizing New York's IT department and making it more operationally efficient and cost-effective, Bloomberg said.
"Combined they are going to make a huge difference about how our city operates," he said, adding that the IT department will have the same "cutting edge" qualities you get in private sector companies.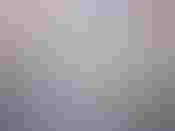 Microsoft Internet Explorer 9 Beta Revealed
Slideshow: Microsoft Internet Explorer 9 Beta Revealed
(click image for larger view and for full slideshow)
Bloomberg on Wednesday also issued an executive order centralizing IT management under the department of technology and telecommunications. Previously, every agency "managed its own IT planning and services in a vacuum," he said.
"It moves us a long way to our goal of centralizing our IT infrastructure," Bloomberg said. "We want every single dollar to drive efficiency, savings, and the delivery of services."
Indeed, Ballmer said that a common problem he has observed that prevents IT departments in the public sector from running as smoothly as they could is "critical mass" -- or a lack of centralization of IT purchasing, infrastructure, and activities.
He said Microsoft is "delighted" to be contributing to New York's efforts to solve this problem.
The deal with Microsoft also has a cloud-computing component that will allow 30,000 city employees to use Microsoft's hosted offerings, such as the Windows Azure cloud computing development environment, and the Business Productivity Online Suite (BPOS) of hosted collaboration services.
The city's IT department will work with individual city entities to decide how best to balance a combination of on-premises software and hosted services.
Microsoft also unveiled another public-sector cloud computing deal this week with the state of California, which is using BPOS alongside an in-house hosted system to consolidate more than 100 email systems.
The use of cloud computing also will help New York in its data center consolidation plan, also unveiled Wednesday. Bloomberg said New York is currently working to trim 50 data centers to one downtown in the borough of Brooklyn.
"If you think about it, you begin to see how much money and effort this will save," he said.
Never Miss a Beat: Get a snapshot of the issues affecting the IT industry straight to your inbox.
You May Also Like
---