PACCAR Revs IT Innovation Amid A Brutal Recession
PACCAR Revs IT Innovation Amid A Brutal Recession
Heavy truck maker, the No. 1 company in our 2011 InformationWeek 500 ranking, makes its mark with in-vehicle electronics. PACCAR, a 105-year-old, publicly held company with descendents of the founder still at the helm, is known for a conservative management style that has let it deliver 70 straight years of profit in the cyclical business of making semitrailer trucks. And yet, in the teeth of the worst recession in decades, PACCAR took a risk on a major IT project. The results can be seen inside its newest trucks, part of the company's effort to claw back from a nearly 50% plunge in sales during the downturn.
PACCAR, a name derived from the former Pacific Car and Foundry Co. located just outside Seattle, isn't a household name, but you'd be hard-pressed to travel a U.S. highway without seeing one of its Peterbilt or Kenworth brand trucks.
Ten years ago, the IT leadership at PACCAR set out to craft a vision for how electronics would change the trucking and freight hauling business, and what PACCAR trucks would need to compete. IT staffers circulated among the other disciplines of the company--from truck designers to parts engineers--and talked about the growing importance of in-vehicle electronics.
From that process, the company's business and IT leaders formed a consensus that PACCAR itself should be the one to develop the electronics--even though it had no expertise in wireless, consumer electronics, or consumer-friendly computer interfaces. This was too big an opportunity to drive sales by differentiating its trucks (which also include DAF in Europe) to leave to makers of aftermarket electronics.
"IT functioned in the role of setting a vision of what might be possible," says Kyle Quinn, PACCAR's CIO, whose unflappable nature would be tested by the project's ups and downs. The vision was an onboard network collecting data from sensors to warn of performance problems, plus a navigation system crafted to truckers' needs. Using pervasive wireless links to send that data back to dispatchers, companies could be constantly updated on a truck's location and performance--something that had been too costly for all but the most specialized truck fleets.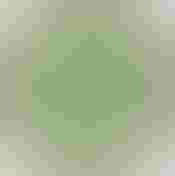 Top 10 IT Innovators: InformationWeek 500
Top 10 IT Innovators:
InformationWeek 500
(click image for slideshow)
At a company that produced the first aerodynamic semicab design in 1985, a breakthrough that changed the industry, this felt like the right road forward.Top management, right up to Mark Pigott--chairman, CEO, and great-great-grandson of company founder William Pigott Sr.--bought into the idea. Once work began, lest the IT team forget the strategic importance, there was the monthly call with either the chairman or vice chairman, asking how the project was progressing.
Quinn, the CIO, looks like the sort to walk a tightrope over a chasm and step down on the other side without fanfare, as if it were just part of the job. Turns out, that was close to what he'd have to do.
Recession: Now What?
The PACCAR IT staff is strong in data center disciplines, including virtualization--PACCAR has virtualized 70% of its data center. But in February 2008, as it prepared to launch the in-vehicle electronics project, it had practically no experience supporting mobile applications, working with wireless systems, or building customer-facing software. It was at that time it called a workshop of company design engineers, IT systems developers, and truck parts specialists at its Denton, Texas, site to brainstorm next steps.
Quinn was then assistant general manager of one of PACCAR's IT divisions; he would become CIO in September. The workshop was considered a success, because it sharpened the focus that the first priority was to build smart navigation systems into the cab.
Then financial reality hit. PACCAR's revenue, which had been growing steadily to crest at $15 billion in 2007 and again in 2008, crashed to $8 billion in 2009. PACCAR eventually cut 32% of its workforce to keep costs in line. "You hate to do it," Quinn says. "You're affecting people's lives. But you have to. IT is part of the PACCAR team."
Quinn cut staff, couldn't hire new talent in wireless and mobile systems, and had no R&D budget to create an innovative new system. "We weren't in a position to make a large capital investment," he says.
PACCAR also knew that in-vehicle electronics would evolve at a much faster pace than areas such as engine technology, where the company had deep expertise. "If you're not careful, you get started and before long, they're obsolete," Quinn says of electronics.
So PACCAR learned how to partner. PACCAR's IT unit is about 20 minutes down Interstate 405 from Microsoft's headquarters. Microsoft had taken its Windows embedded system and built an automotive layer on top of it, and PACCAR used that base to build an in-cab electronics system. It would have a software development kit that third parties could use to develop additional applications, and it could put high-resolution graphics on a touch screen.
Despite the recession and the layoffs, PACCAR's executives decided to fund development of the navigation systems in March 2009. A seven-member vehicle electronics group in IT pressed ahead, building the system on top of Windows Embedded Automotive 7, with Garmin geo-positioning tied into a driver's user interface, as well as related routing and mapping applications. PACCAR announced SmartNav for Peterbilt and NavPlus for Kenworth as options at the 2010 Mid-America Trucking Show, just a year later. By May of this year, PACCAR was installing the feature in dashboards of trucks.
Navigation systems are commonplace in passenger cars but not in semitrucks. A truck navigation system needs to know details such as the weight restrictions along a route and how high the bridges are. "Getting stuck under a bridge is awkward," says Quinn, "and extremely embarrassing to the driver."
PACCAR partnered with Garmin to produce a geo-positioning system to meet those needs and to meet new on-board diagnostic regulations set to take effect in 2013, to better monitor emissions.
In addition to navigation, the touch screen presents the driver with six "virtual gauges" displaying engine performance. PACCAR will add 22 more in the next generation, a change that will require only an update to the software.
Partnerships with Microsoft and Garmin were critical to the in-dash system. But the next goal--creating a continuous wireless link from the truck--was much harder, and would take a bigger leap of faith with a new partner.
Road To Recovery
PACCAR revenue, in billions
Unknown, Untested Startup
The same seven PACCAR IT pros who had worked on SmartNav and NavPlus (plus whomever else they could temporarily recruit to help) turned their attention to TruckerLink in 2010. The idea was to continuously relay location and diagnostic information from the truck, but the team was stymied as it sought a cost-effective way to implement it.
In the winter of 2009, the team began talking with a startup on Third Avenue, in the heart of downtown Seattle, called SignalSet. The company claimed to have patent-pending technology that could do what PACCAR wanted, but SignalSet had no venture capital funding, a handful of employees, and no heavyweight customers.
PACCAR remained convinced that market demand was there for truck buyers and fleet managers. "A refrigerated truck that's carrying milk or meat, if it gets hung up in a mountain pass with a failed alternator, the cargo will spoil if the fleet manager knows nothing about it," says Satish Iyer, vehicle software systems manager for the TruckerLink project. The problem with existing aftermarket options is that they relied on one cellular network, which invariably had some gaps.
TruckerLink uses SignalSet's modem, which finds the strongest signal, whether it's a GSM or CDMA network. The startup had deals with Sprint and T-Mobile to provide service, and its technology would switch between them.
With PACCAR as a customer and national deals for access to cellular networks, SignalSet snared $6 million in venture capital in April of this year. Just last month, PACCAR announced its TruckerLink system is available as an add-on, and it would soon be offered as a built-in option, like the navigation systems. PACCAR has kiosks in each of its 1,900 dealer showrooms to demonstrate what the technology can do.
The SignalSet matchup solved Quinn's problem of having no wireless expertise; the PACCAR team couldn't have built TruckerLink by itself. The internal team "played a facilitating role," Iyer says. Veteran PACCAR IT pros knew the trucking industry's needs but relied on SignalSet staff, many of them recent college graduates, to create the system components. "We established a good balance between youth and experience," Iyer says.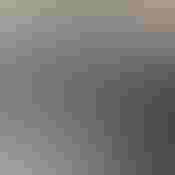 PACCAR CIO Kyle Quinn
CIO Quinn: We learned to work with partners
New Skills For A New Age
PACCAR's projects did more than put vital, customer-facing new technology into its products amid a horrible economy. The projects also dared the 275 PACCAR employees assigned to them to consider new ways to collaborate with outsiders. "I think we've learned some things on this innovation journey," Quinn says.
To work on TruckerLink, the company created a collaboration room dubbed the Foundry. An open space filled with orange and blue chairs and carpeting, it has a gray swath running down the middle that instantly became known as "the road." Rob Branson, director of global infrastructure solutions and a member of the TruckerLink team, tries to make a point to use the Foundry once or twice a week to talk to colleagues or vendors he wouldn't otherwise meet with.
Now, even as PACCAR bounces back from the recession, it'll still need these new skills. Having leaped into customer-facing electronics and made IT a critical part of its products, PACCAR knows the pressure will never let up on IT to keep up with drivers' demands and rivals' products. It now has an IT staff skilled at developing products, working with outsiders when it needs to, just in case it again needs to do something it's never done before.

Go to the 2011 InformationWeek 500 homepage
Never Miss a Beat: Get a snapshot of the issues affecting the IT industry straight to your inbox.
You May Also Like
---