Surescripts Boosts Medical Information Exchange Capabilities
Surescripts Boosts Medical Information Exchange Capabilities
E-prescribing service adds features to accelerate digital transmission of medical records and clinical information.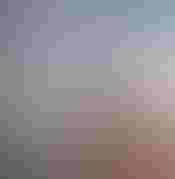 Healthcare Innovators
Slideshow: Healthcare Innovators
(click image for larger view and for full slideshow)
Surescripts will expand its nationwide e-prescribing network to further support digitized medical records and the electronic exchange of clinical information.
Announced earlier this week, the company said it is leveraging the success of its e-prescribing experience and its open, neutral network to enable the nationwide exchange of clinical messages, including up-to-date summaries of patients' recent visits with their healthcare providers.
The Surescripts network is used by pharmacies, payers, 200,000 e-prescribing physicians, and more than 200 different electronic health record (EHR) vendors to send electronic prescriptions and share prescription information nationwide. The company said network participants will have new secure messaging tools through a strategic investment in Kryptiq, a developer of technology that enables providers, their colleagues, and patients to securely share clinical information.
The move is further supported by two years worth of technology pilot work at MinuteClinic, a provider of retail medical clinics nationwide. Surescripts is already linked with over 500 CVS Caremark MinuteClinic sites across 26 states.
"While there is still more work to be done in e-prescribing, we have the expertise and capability to do so much more," Harry Totonis, president and CEO of Surescripts, said in a statement. "We are proud to support the federal government's efforts to encourage doctors to use electronic health record systems to improve quality and safety, and to reduce the cost of care."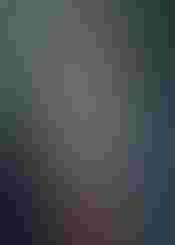 Slideshow: Who's Who In Healthcare IT
Slideshow: Who's Who In Healthcare IT
The company said its network supports all federal and state policies and standards for health information exchange -- including privacy and security standards (such as Health Insurance Portability and Accountability Act and state law), technology interoperability standards (such as Nationwide Health Information Network Exchange) and message types such as health level seven (HL7), continuity of care record (CCR), and continuity of care document (CCD).
The new services will enable Surescripts to offer several options to EHR vendors, health systems, health information exchanges (HIEs), and the physicians they serve. Among the new features are:
-- Extended Network Connectivity: Surescripts will support and enable the exchange of all types of clinical messages between EHRs, HIEs, and health systems that, today, are not connected with each other.
-- Net2Net Connect: Allows health systems and technology vendors that already support clinical information sharing within their network to connect to Surescripts in order to receive and send clinical information outside their network.
-- Message Stream: Secure messaging tools for health systems and technology vendors to enable their physicians to electronically exchange clinical information.
-- Clinical Message Portal: Simple connectivity tools intended for providers that, today, do not have an EHR system to send and receive clinical messages.
Never Miss a Beat: Get a snapshot of the issues affecting the IT industry straight to your inbox.
You May Also Like
---