Texas Hospital Blames EHR For Ebola Mishandling
Texas Hospital Blames EHR For Ebola Mishandling
Texas Health Presbyterian Hospital Dallas cites lack of interoperability between nurse and physician workflows as reason Ebola patient was sent home.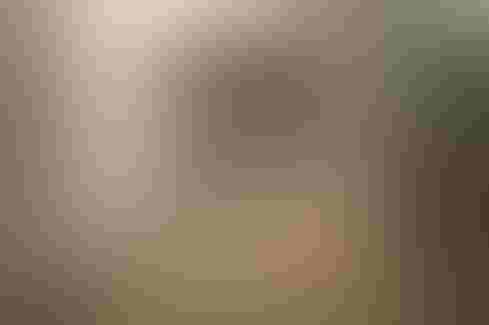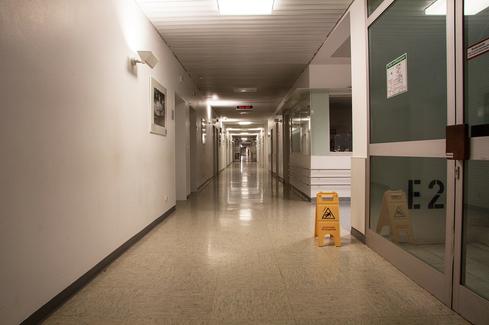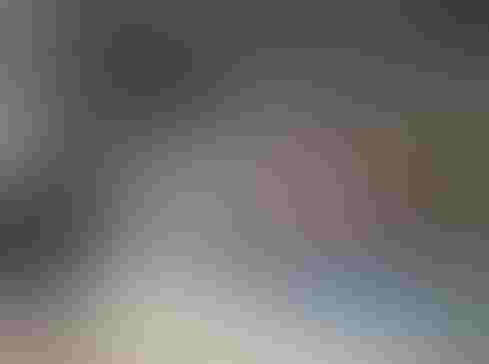 25 Years Of Health IT: A Complicated Journey
25 Years Of Health IT:
A Complicated Journey (Click image for larger view and slideshow.)
Lack of interoperability between the nurse and physician workflows in its electronic health record system was the reason Texas Health Presbyterian Hospital Dallas initially sent home Ebola patient Eric Duncan, according to the healthcare facility. And similar interoperability issues could threaten other healthcare organizations, industry executives caution.
Despite telling a nurse he had recently traveled to Western Africa -- hotbed of the disease -- the patient was released when he first visited the emergency department on September 25. Duncan, who agreed to publicly disclose his health information, returned to the hospital on September 28 via ambulance and was admitted, where he remains in "serious condition," according to the hospital. Doctors diagnosed Duncan with Ebola the following day.
In reviewing its processes and procedures, the hospital determined it had "identified a flaw in the way the physician and nursing portions of our electronic health records (EHR) interacted in this specific case," noting there were separate nursing and physician workflows. The hospital apparently uses Epic, according to an InformationWeek article in early 2014 and press releases from the past few years.
The statement continued:
The documentation of the travel history was located in the nursing workflow portion of the EHR, and was designed to provide a high reliability nursing process to allow for the administration of influenza vaccine under a physician-delegated standing order. As designed, the travel history would not automatically appear in the physician's standard workflow. As a result of this discovery, Texas Health Dallas has relocated the travel history documentation to a portion of the EHR that is part of both workflows. It also has been modified to specifically reference Ebola-endemic regions in Africa. We have made this change to increase the visibility and documentation of the travel question in order to alert all providers. We feel that this change will improve the early identification of patients who may be at risk for communicable diseases, including Ebola.
[Big data can yield life-saving information. Read Big Data Disease Breakthroughs.]
Texas Health Dallas was an early adopter of EHRs.  "We implemented EHR very, very well, and at the time we did it, five or six years ago, most people did not implement well. We were first in the country -- or tied for first in the country -- to achieve meaningful use," Edward Marx, senior vice president and CIO at the hospital told InformationWeek earlier this year, referring to the federal incentives program for effective use of health IT. Texas Health implemented Epic EHR software across a network of 14 hospitals.
Many hospitals complain about interoperability problems within their EHRs -- between disparate workgroups, such as doctors and nurses, or different departments, including emergency rooms and cardiology -- that lead to errors. The technology is new and many providers are in the early stages of adoption, seeking software and procedures that fine-tune capabilities and eliminate mistakes like this, experts said. Having evolved from billing, newer systems now focus more on clinician and patient needs, they said, and these later editions provide more of the capabilities, tools, and features medical users need.
Michael Nusimow, CEO of drchrono, told InformationWeek:
The new wave of healthcare software coming to market promises features like clinical decision support that will have the EHR system itself analyze cases and raise red flags to the human healthcare providers to reexamine cases like this that might otherwise slip through the cracks in a fast paced environment. We are currently at a tipping point where the majority of healthcare encounters in the U.S. are now being documented in electronic systems (over paper) and it's the challenge of the healthcare software industry to... [make] sure the software does no harm and actually improves patient outcomes and reduces errors.
EHRs should include a mandatory field, nestled between the two workflows, that physicians must read and check before accessing their portion of the EHR, said Divan Dave, CEO of OmniMD, in an interview. This field could include information about anything that alarmed nurses -- from Ebola to dramatic weight loss, he added. 
Or healthcare providers can purchase third-party products, such as QPID Health's clinical intelligence software, that discerns patient information from EHRs and other sources, and then delivers it to clinical and administrative workflows. With its Ebola screening system, slated to become available this month, QPID will look at a travel system, marry it to the condition's symptoms, and alert doctors or nurses that a patient could have the disease, said CEO Mike Doyle in an interview. He continued:
I don't think anyone would argue if that [Texas] physician had known that person was from West Africa he would not have discharged that patient. Unfortunately, in today's healthcare world, data is very, very siloed. Intake systems don't talk to outpatient systems. Eighty percent of data in electronic health systems is unstructured so it's very hard to report. As a result, critical and acute information goes unnoticed -- and this is a very prime example of that.
Yet common sense dictates potential cases of headline-making conditions like Ebola would get special treatment, said Dave.
"Just to blame [this] on [the] EHR is wrong. Who says you cannot go and tell your head nurse or whoever, 'I am a nurse here and we have a patient here who has traveled to Liberia and we have a flag raised.' I see this as more of a problem than EHRs," he said. 
The owners of electronic health records aren't necessarily the patients. How much control should they have? Get the new Who Owns Patient Data? issue of InformationWeek Healthcare today.
Never Miss a Beat: Get a snapshot of the issues affecting the IT industry straight to your inbox.
You May Also Like
---