The Big Challenge for Sports Betting: Software Engineering
The Big Challenge for Sports Betting: Software Engineering
Implementing sports betting isn't just about legality but about data and building out the software to support oddsmaking, new types of betting, and financial requirements.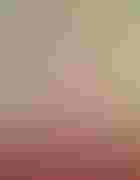 The US Supreme Court's recent decision to legalize sports betting in the U.S. initiated a series of ripple effects that start with the estimated $150 billion in potential revenue and ends somewhere around the way we will consume sports in the future. In other words, even if one does not consider themselves the gambling sort, life will still be impacted by the new technology that will soon populate the sports realm. It has the potential to be one of the most important, publicly visible test cases for digital transformation that we've seen to-date.
For those without first-hand experience, they most likely envision a casino, a horse track, or informal office pool when thinking about sports betting. In fact, modern sports betting has more in common with software development than it does with this narrow vision. Successful organizations in the betting space will be those who are adapted to scale (and scale quickly) in this new world.
At the root of all sports gaming is data; oddsmaking and bookmaking require a lot of data to be meaningful. In order for any company to offer consistent and explicable odds on a bet, they need to have a pretty deep understanding and model of how to make those odds. Today, those are almost always created by collecting, analyzing, and evaluating a lot of data related to a sport. A company would be foolish to try to set a line or offer a betting opportunity without understanding the basis for those odds.
For a company like DraftKings, the preeminent fantasy-sports-for-cash company, data collection and management are its primary functions. DraftKings offers users the chance to play fantasy sports in everything from the NBA, to golf, to eSports, so it must have real-time, accurate data for all players, locations and games at any point in time. Not only must the data be available, it must be easy for its users to consume. This means that the user interface must clean and intuitive.
And that's just for the sports data.
When it comes to user data the company needs to be like Fort Knox since it is essentially a kind of financial institution. Things like credit card numbers, names, and contact information need to be heavily protected. Don't forget about the flow of money. With that many users, payouts must be automated and immediate, which is a whole different challenge. Of course it must think about how and where to deliver all this to users. What will the web interface look like? What will the mobile experience be?
Without even really digging into the various functions of a company like DraftKings, we've already touched on big data, analytics, cybersecurity, financial services, web development and mobile app development. More importantly, with the Supreme Court's ruling, DraftKings can effectively move from offering only fantasy sports, to offering an actual sports book, which will come with myriad other challenges.
William Hill is a sports betting and gaming company based out of Britain. It was one of the first bookmakers to be licensed in Nevada, and it will soon have a sports book in New Jersey. New Jersey is one of the states most prepared to immediately take advantage of the new gambling laws. Much like DraftKings, as it begins to expand its operations in the U.S., there will be many challenges to address. First, there isn't expected to be an overarching sports betting commission in the country for a very long time, which means that each individual state will have its own rules and regulations. Additionally, there is the potential for in-game microwagering – say, betting on whether a player will make his next free throw, or whether the next pitch is a ball or strike – which requires extreme speed and availability. For a company like William Hill, navigating these waters will be solved with software engineering solutions.
One of the first calls William Hill makes is to a software engineering organization. The pressing question is: How quickly can we build a secure, efficient, flexible, and, most importantly, scalable platform to handle all of the new betting and gaming opportunities? This platform will need to be engineered to handle the different legal environments of each state, easy to use, and available via computers, tablets and smartphones.
If this sounds straightforward, be assured, it is not. Sports betting will require some of the more advanced technology solutions available today. It is a unique intersection between all of the major tech trends that are driving digital transformation across established industries: security, blockchain, big data, predictive analytics, mobile development, scalability and more. Engineering these solutions will require talent, vision and a sizeable workforce, and many smaller companies around the world will be watching to see how successful William Hill and DraftKings are at rising to meet these challenges.
Jonathan Fries is vice president of development at Exadel. Jonathan has 20 years of experience in software development and technology management. He brings a wealth of experience from product companies and consulting firms. Jonathan works with clients to guide their technology vision. In his project interactions he oversees planning and execution of all aspects of software development.
Never Miss a Beat: Get a snapshot of the issues affecting the IT industry straight to your inbox.
You May Also Like
---