The Sharing Economy: Not What You Think It Is
The Sharing Economy: Not What You Think It Is
You may think your business operates in a sector that is immune from the kinds of disruptions that the likes of Airbnb and Uber have caused hoteliers and taxi drivers. But you'd be wrong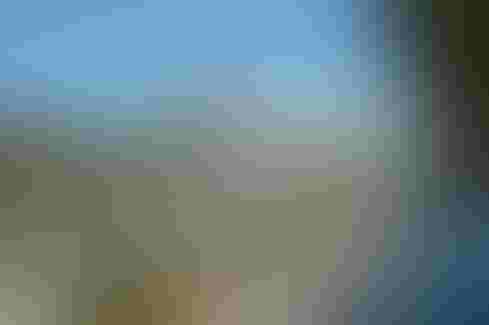 <p align="left">Taxi queue in Barcelona, Spain</p>
You may think your business operates in a sector that is immune from the kinds of disruptions that the likes of Airbnb and Uber have caused hoteliers and taxi drivers. But you'd be wrong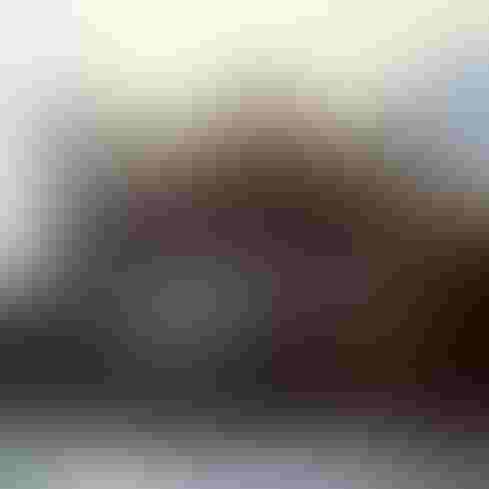 10 Great Geek Getaways For Summer
10 Great Geek Getaways For Summer (Click image for larger view and slideshow.)
If you're looking for a Uber ride in San Francisco, where the company is headquartered, you may find a dozen or more possible rides close to your location, out of the more than 20,000 Uber drivers in the city.
If you're searching for accommodation in Paris, Airbnb alone has 40,000 listings and nearly 60 percent of those are full apartments, according to the company.
Welcome to the sharing economy. What, exactly, are we sharing? Airbnb and Uber are the new hot tickets in the next Internet bubble. Despite much hype, these companies and others like them are not modern-day Robin Hoods of the sharing economy, helping "common" people supplement their incomes. They are large businesses that have raked in billions of dollars.
You may think your business operates in a sector that is immune from the kinds of disruptions that the sharing economy has caused for hoteliers and taxi drivers. But you'd be wrong. That's why the activities of these and other tech startups driving the sharing economy are worth watching. As an IT professional, you'll be called upon to anticipate potential disruptors to your company's business model, and guide your organization to make strategic business technology moves to put you in front of the competition. That might mean taking a cue from these upstarts, in order to head others off at the pass. Because what's happening in the hotel and taxi businesses now could be happening to your business in the not-too-distant future.
The valuations for both Uber and Airbnb are skyrocketing. Uber's official valuation jumped from $18.2 billion (June 2014) to $41.2 billion (Dec. 2014), making it the most highly capitalized venture-backed private company in the world. Meanwhile, Airbnb, which had a market value of $10 billion in April 2014, is working on a new $1 billion funding effort that will reportedly raise its valuation to $24 billion.
Those valuations have risen while many of the registered Uber drivers and Airbnb hosts ignore and circumvent local and national laws, avoid paying taxes, and disrupt the livelihood of thousands of small establishments and registered taxi drivers.
[ Is technology out to get us? Read 9 Ways Technology Is Slowly Killing Us All. ]
Now, Uber and Airbnb have their coffers full of money, and a vast network of lawyers and lobbyists, including former politicians, fighting for them. They are working to ease the passage of laws requiring municipal governments all over the world to allow their businesses to do as they please.
While many governments are wary of changing the rules, not to upset the local taxi businesses and hotels, some are capitulating.
Last October, San Francisco Mayor Ed Lee signed what is now known as the "Airbnb Law," legalizing short-term rentals in the city. Previously, it was not legal to rent out rooms in San Francisco for fewer than 30 days, a time period that was considered more like running a hotel than subletting an apartment.
The new legislation reinforces the prohibition against converting residential housing into full-time de-facto hotels. Only primary residents living on the premises are allowed to have short-term guests to help pay the bills, never renting the entire home. If the property is not occupied three-quarters of the year by a registered resident it can't be rented out.
In Barcelona, Spain, several Airbnb rentals were closed by the city last summer because of heavy partying, public nudity, and vandalism by some of the guests in the Barceloneta district, a popular beach neighborhood. That was after local residents protested for several days about the lack of inspections and police presence. Now, the city has pledged to increase controls, and monitor Airbnb and other websites, to stop illegal rentals.
Not every government agency is acquiescing. The California Labor Commission ruled last month that Uber drivers should be considered employees, not contract workers.
The Uber Phenomenon
Uber is on the way to becoming one of the most successful businesses based on a smartphone application ever created. The problem with Uber is the aggressive way it does business. It doesn't wait until it has negotiated with city officials or local transport organizations, it opens the platform for anyone wanting to become a driver, and they can start taking rides.
Uber has been greeted in Europe like the arrival of a virus, and its reception says a lot about the power of incumbent taxi operators.
In most European cities, licensed taxi drivers are self-employed and have paid several hundred thousand euros for a taxi license, usually through long term loans. In addition, drivers need to obtain a professional driving permit (similar to truck drivers), pass exams, carry liability insurance, buy certain types of vehicles, which must be painted according to city rules, and invest in expensive metering equipment. In many cases, taxi drivers are struggling to make a living and, when they retire, the money for which they're able to sell their licenses become their retirement funds.
Uber is disrupting that ecosystem. The platform allows almost anyone to become a driver, providing they have a reasonably well-maintained vehicle, a good driving record, and a smartphone.
When Uber comes to a city, taxi drivers see their revenue drop, it is more difficult to find customers, and the market value of their licenses starts to fall. Recent auctions of New York city taxi medallions show that the price of a taxi license has fallen as much as 25% in the past two years, and it is happening nationwide, something that taxi drivers attribute primarily to competition from Uber and a similar service, Lyft.
Uber has not been so successful in Europe because of several factors: Cities are not interested in having more cars serving as taxis, as the number of licensed taxicabs is already high. Barcelona has more than 12,000 taxis, and London around 25,000 (plus more than 60,000 private hire vehicles). Also, most major European cities have a good public transportation system, and taking the metro or a bus is often faster than traveling by car.
Uber's practices have also raised flags with investors. Last year it was revealed that the company refused to grant access to their financials to prospective investors unless they signed an agreement not to invest in any competitors for six months, whether or not they decide to invest in Uber.
Because Uber has received some bad press recently, one of its senior vice presidents, Emil Michael, reportedly suggested at a private dinner that Uber could hire a team of researchers and journalists, with a million-dollar budget, to dig into the personal lives and backgrounds of reporters who write negatively about the company.
The company is also facing some serious privacy issues. In February, Uber disclosed that it had suffered a data breach last summer. Its database of roughly 50,000 driver's names and license plate numbers was compromised. The company discovered the leak in September 2014, but waited more than five months to notify the affected drivers.
What Uber and Airbnb are doing is attracting users to create a de-facto "underground" market for mostly illegal services for which the companies claim no responsibility. Now, they're asking for local regulations to be changed to accommodate their businesses in various areas.
While many of the Airbnb hosts and Uber drivers are trying to optimize their resources to pay rent or make additional income, many others use Uber and Airbnb as a business platform. That is not a sharing economy. It is running a business, which needs to be regulated, taxed and held accountable.
Never Miss a Beat: Get a snapshot of the issues affecting the IT industry straight to your inbox.
You May Also Like
---