Top Vacation Spots For Geeks
Top Vacation Spots For Geeks
Anyone can head for the beach, but if space flight, astronomy, or science fiction/fantasy movies (<i>Lord of The Rings</i>, anyone?) mean anything to you, try these destinations instead. This story originally appeared on August 2, 2008.
By now, you've probably heard of the "staycation," a fuel-friendly alternative to packing up the car for a long drive or heading to the airport. Curbed by high gas prices, people are increasingly spending their free time at home, unwinding with their neglected hobbies and home entertainment systems.
Yet for geeks (and I use that term in the nicest, self-deprecating, and science-and-tech-friendly way), the idea of a "staycation" seems business-as-usual. For instance, computer geeks have been on an extended staycation since the Altair 8800.
But now, with the boring, ordinary folks staying at home, it's the perfect time for geeks to hit the road. You've earned it. With just a bit of money, some accrued vacation time, and an insatiable sense of curiosity, you'll have the perfect ingredients for an exciting and educational meatspace experience.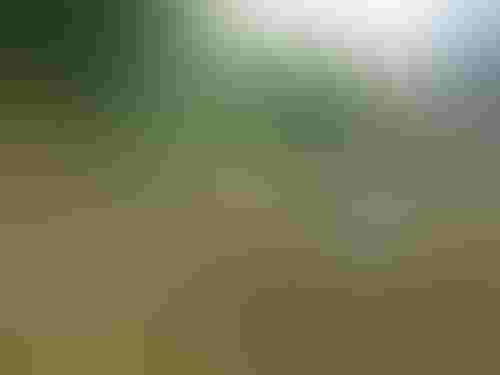 Hobbiton, near Matamata, New Zealand, where Lord Of The Rings was filmed. Photo by Silver Smith. (click for image gallery)
Fanboy Pilgrimage
It wouldn't be a roundup of geek vacations without talking about heading off to see where canonical sci-fi and fantasy movies were filmed.
To see the spectacular landscapes from the Lord of the Rings series, visit New Zealand for a Lord of the Rings tour, including Matamata, the home of Hobbiton. And with the 17,600-mile round-trip flight from New York to New Zealand adding about 5,300 kg of carbon dioxide emissions to the atmosphere (which you can offset by taking the bus instead of driving your car for 53,000 miles), you may have the added bonus of imagining a malevolent glowing eye in the sky following you wherever you go.
If you're a Trekkie (or Trekker), there's no need to teleport so far. Star Trek: The Tour had its initial run in Long Beach, Calif. earlier this year, and should soon be bringing a collection of memorabilia, flight simulators, and re-created film sets to a city near you. Or you can go to the Las Vegas Hilton for what may be your last chance to see Star Trek: The Experience, which reports indicate may be closed by the end of the year.
As real Star Wars fans surely know by now, you can visit the Hotel Sidi Driss in Tunisia to see where George Lucas and company filmed some of the early scenes from the first Star Wars movie (to be precise, Star Wars Episode IV: A New Hope).
But for a glimpse of real magic, the light in the saber was created at Industrial Light & Magic. Unfortunately, IL&M's main operation in San Francisco isn't open for tours by the public, and so you can forget about taking pictures like these -- unless you know somebody (and can invite me along).
You'll probably have better luck visiting Space Center Houston to gaze lovingly upon genuine props, models, and artifacts from Star Wars: The Clone Wars, coming soon to a theater near you.
The Worldwide Guide to Movie Locations has travel tips related to numerous other movies of likely interest to cinema geeks of all stripes.
Tip: Take some movie stills with you so that you can match the camera angles when posing in front of an iconic landscape or set. This will make your Photoshop touch-up efforts that much easier when you return home. Space Race
Now let's get real. Geekhood isn't defined by one's DVD collection or an ability to accurately cite minutia about fictional worlds. It's about lifelong learning in subjects which others lack either the patience or inclination to master. And so in the spirit of true geekdom, why not go somewhere that furthers your own learning while setting a positive example for others?
If we're ever going to leave the hothouse cradle of humanity to journey into the cool expanses of space, we'll need to show support for NASA, America's hardest-working earthlings furthering the cause of interplanetary exploration.
Space Center Houston, in addition to hosting the Star Wars memorabilia mentioned previously, also serves as the visitor center for NASA's Johnson Space Center. This includes the historic Mission Control Center used for the Apollo landings. If you go, make sure to amuse your fellow guests with the quip, "Houston, we have a problem." The friendly Texan tour guides may have heard it before, but they'll smile anyway -- it's part of the job description. You may also get a glimpse of the current Mission Control Center and other rocket-powered highlights.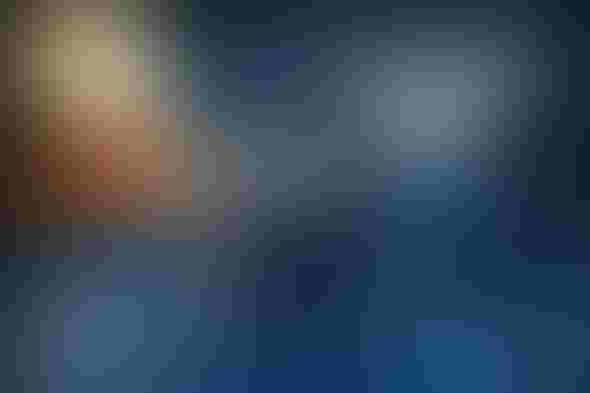 Space Center Houston mixes Star Wars memorabilia with space travel in our own galaxy. Photo by Another Off The Wall Production. (click for image gallery)
If you want to witness an actual liftoff, try timing your next visit to Florida's Kennedy Space Center around the schedule of shuttle and rocket launches. You can either buy a ticket to watch the proceedings from the visitor complex (U.S. citizens only), or find a suitable off-site location for a rocket-powered picnic or camping trip. The next launches are slated for October.
If you want the experience of training to be an astronaut without the rigorous selection criteria and years of training and education, try one of the three-day or six-day Space Academy programs for adults at Space Camp in Huntsville, Alabama. During the program, you'll find out what 4Gs of force and 1/6th gravity feels like. Also, the Advanced Space Academy includes time on a jet simulator and a 3-G centrifuge.
Every third Saturday of the month, the NASA Glenn Research Center in Cleveland hosts a visitor center event for aeronautics and space aficionados. The facility also boasts six galleries, including a flight simulator, rocket and space station exhibits, and a model of the Mars Pathfinder rover.
At Caltech in Pasadena, the NASA Jet Propulsion Laboratory offers an inside glimpse at some of NASA's most exciting space research: the Mars Phoenix lander, the Jason 2 satellite monitoring Earth's oceans, and the soon-to-launch Orbiting Carbon Observatory. Tours must be booked well in advance.
For something only slightly more down-to-earth, visit the NASA Dryden Flight Research Center in the western Mojave Desert. The facility, home of NASA's atmospheric flight research and operations, offers tours of its historical aircraft, current research aircraft, and a bus tour of the Edwards Air Force Base flight line, where the latest and greatest mechanical birds prepare to take to the sky.
If you're heading to Puerto Rico, check out the 20-acre reflector on the radio telescope at the Arecibo Observatory, part of the National Astronomy and Ionosphere Center (NAIC). You can also explore the use of radio telescopes in basic astronomy and atmospheric science at the visitor center. Save the Critters
If all of this skyward longing leaves you cold, there's still plenty of fun to be had helping Earth's other carbon-based life forms. You can use your vacation to improve animal habitats, while learning something about the environment in the process.
Even better for geeks, these experiences provide great conversation starters for those socially awkward moments when you'd be otherwise tempted to talk about PERL scripting techniques or string theory. Plus, talking about nature automatically puts an eco-focused spin on any apparent hygienic shortfalls.
For geeks, "That course is a bear!" is a challenge to be taken up with gusto. Now, you can take a course featuring actual black bears in the wild, to study their vocalizations, body language, behavior, and ecology. Taught in Ely, Minnesota by experienced bear researchers from the Wildlife Research Institute, each eight-person, four-day course includes personal introductions to members of a black bear clan, with supporting discussions and presentations. Although this year's bear courses are full, it's not too early to get on the list for the 2009 courses in May, July, and August.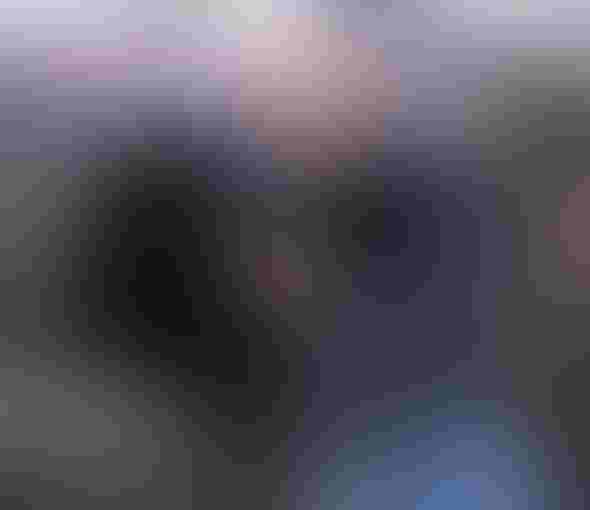 Studying bears at the Wildlife Research Institute in Ely, Minnesota. (click for image gallery)
If you'd prefer to get close to smaller critters, you can plan your own vacation visiting wetlands near you. By joining the Frogwatch USA program, you'll learn about the frogs and toads in your state, memorize their calls (e.g. check out the American bullfrog), and then head out to a local wetland site with a data sheet in hand to listen and observe during breeding season. Your participation will help to protect these species from decline.
If you have other animals in mind and would like to turn your experience into a global travel adventure, check out the Volunteering section of Gapyear.com. You can find programs of varying durations where you can get up close and personal with orangutans in Malaysia, sea turtles in Guatemala, whale sharks in Mozambique, and much more.
Other eco-friendly travel ideas can be found at the database of Community Based Tourism projects, where you can find a holiday that conserves the environment, benefits the local people, and gives you a better window into foreign culture.
But if it turns out that separation from your computer is no holiday at all, try InSight Cruises. You can become an Apple Certified Support Professional on board a luxury ocean liner, learning personal productivity and digital art management tips and techniques for the Mac. Or, if you're a well-rounded geek, other cruises focus on classical music, Shakespeare, and opera, and the Scientific American "Bright Horizons" tours each offer a smorgasbord of knowledge from archaeology and astrophysics to evolution and psychology. Make sure to use the handy "convince your spouse" tab for all-important ammunition before planning your next holiday.
Whatever you do and wherever you go, have fun and let your geek flag fly!
Never Miss a Beat: Get a snapshot of the issues affecting the IT industry straight to your inbox.
You May Also Like
---