WellDoc Integrates Mobile Diabetes Coaching With AllScripts EHR
WellDoc Integrates Mobile Diabetes Coaching With AllScripts EHR
The DiabetesManager integration with Allscripts electronic health records system marks a first for a clinically tested mHealth solution, according to WellDoc.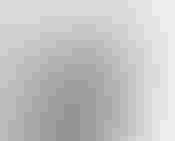 Health IT Boosts Patient Care, Safety
(click image for larger view)
Slideshow: Health IT Boosts Patient Care, Safety
WellDoc, a telehealth firm that develops technology to support chronic disease management, announced Monday that it has integrated the WellDoc DiabetesManager solution with Allscripts electronic health record (EHR).
Described by WellDoc as the first integration of a clinically tested mHealth solution into an EHR, the announcement puts a spotlight on EHR interoperability at a time when health IT vendors continue to search for innovate ways to deliver digitized patient records among healthcare providers.
The pilot program, which is being conducted at George Washington University Medical Center, and funded by the U.S. Airforce, is the first of many similar integration projects that WellDoc executives say it will conduct over the course of the next 12 to 18 months with other EHR systems.
"We are using this as a first pilot program, but we are architecting this such that we can scale it rapidly to integrate into other EHR platforms," Anand Iyer, president and COO of WellDoc, told InformationWeek. "One of the biggest values of integrating WellDoc DiabetesManager into Allscripts EHR, is doctors will be able to make more informed decisions by accessing analyzed patient self-care data thereby enabling them to provide optimum levels of intervention."
Integrating WellDoc with other EHRs is a move that should help the company expand its customer footprint, said Irene Berlinsky, IDC's senior research analyst covering multiplay services.
"The next step for WellDoc should be to integrate with other EHRs. As of now, there are multiple EHRs across the country that do not talk with each other. Integrating with others will expand WellDoc's market. IDC expects its partnership with AT&T to aid this goal, as the carrier has the nationwide reach and relationships to open doors," Berlinsky said.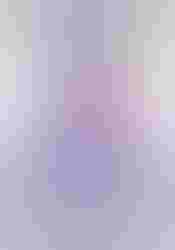 15 Healthy Mobile Apps
(click image for larger view)
Slideshow: 15 Healthy Mobile Apps
Approved by the U.S. Food and Drug Administration in August, the DiabetesManager System supports medication adherence and provides for the capture, storage, and real-time transmission of blood glucose data and other diabetes self-management information by utilizing mobile phones and the Internet. The medical data generated is analyzed by WellDoc's proprietary automated analytics system, which identifies trends and delivers relevant educational and behavioral patient coaching and provider decision support.
With the integration of Allscripts EHR, physicians will have access to real-time patient self-care data, including: blood glucose data, medication use, lifestyle information, and other diabetes related information, which when used in conjunction with traditional EHR data (e.g., labs, exams, screenings, etc.) will offer a more complete picture of the patient's health. In addition, the integration of EHR data will allow the DiabetesManager algorithms to be modified to suit the patient's treatment regimen, making the system smarter and better able to deliver personalized behavioral coaching, WellDoc executives said.
"Historically, caring for people with diabetes required that healthcare providers manage a plethora of complex clinical information," Suzanne Sysko Clough, founder and chief medical officer of WellDoc, said in a statement. "EHRs moved us from an era of static data to accessible real-time data in the physician's hand, and now with this first integration of a mHealth solution into an EHR, we have moved into the highest value era of applying intelligent analytics to the real-time data, thus enabling providers to optimize patient care, all within their current workflow."
Never Miss a Beat: Get a snapshot of the issues affecting the IT industry straight to your inbox.
You May Also Like
---