Will Automated Care Plans Keep Patients Healthier?
Will Automated Care Plans Keep Patients Healthier?
Vanderbilt, West Corp., and West Health Institute collaborate on research to streamline and improve chronic illness care through technology.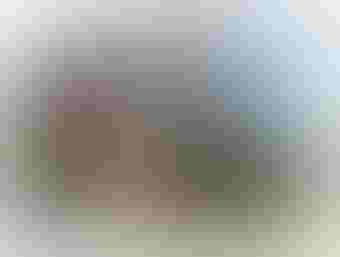 Vanderbilt University Medical Center.
Surgical Robots: Look Who's Coming To The OR
Surgical Robots: Look Who's Coming To The OR (click image for larger view)
Three organizations will collaborate to research the best ways to automate patient care outside of hospitals and doctors' offices. Vanderbilt University Medical Center (VUMC), the Gary and Mary West Health Institute (WHI), and West Corp. will "identify ways technology can provide real-time feedback and guidance to patients and to alert care coordination teams before health issues escalate," according to an announcement.
"So many patients with chronic illnesses like diabetes and hypertension unnecessarily cycle through emergency rooms and hospital beds, which are the most expensive places to receive care," said Nicholas J. Valeriani, chief executive officer of WHI, in the news release. "Through this collaboration, we are seeking to create an automated system of care coordination so providers can intervene before medical problems escalate. This will benefit both patients and the healthcare system by avoiding medical interventions, costly admissions, and readmissions."
Under the agreement, the organizations will translate protocols based on nationally accepted treatment guidelines into automated clinical and operational workflows. They will then study the effects on the cost of care, caregiver capacity, and outcomes. Vanderbilt, which will lend its experience in designing research studies, is expected to pilot the new technologies with its own care coordinators and physicians, said Scott Cassidy, executive VP of West Health Institute, in an interview.
[Technology is changing the way patients receive education about their care plans. Patient Discharge Plans Move Out Of The Hospital.]
Care management automation is not new, but it could be developed much further, according to the research agreement participants. "The research hypothesis is that models of care coordination and care management, applied to chronically ill, high-risk patients, have shown effectiveness in improving clinical outcomes and in some cases, reducing high-cost utilization and associated costs," Cassidy said. "The research efforts are exploring whether the efficiency and scalability of such models can be improved through automation of workflows and communications to extend the beneficial impact of these coordinated care management models to a broader population."
The participants have not yet decided which kinds of technologies to use. "We see value in not just how the data is captured, but how that data drives the actions of care providers and patients," Cassidy said. "The research intent is to facilitate communications around patients, care coordinators, and healthcare providers by leveraging valuable content, personalization, speed, privacy, and scalability."
Vanderbilt University Medical Center.
The research project, scheduled to begin in the first half of 2014, will focus on chronic illnesses that generate high costs, such as diabetes, hypertension, and congestive heart failure, Cassidy said. The project will also address coordination of care after patients are discharged from the hospital in order to reduce readmissions.
WHI will develop the care protocols at the heart of the project in collaboration with Vanderbilt and other leading healthcare organizations, Cassidy said. "Once they are approved by the appropriate clinician, these protocols may be able to drive automatic communications via a phone call, email, or text message to a patient on any computer device, augmenting the activities of a care coordinator."
These five higher education CIOs are driving critical changes in an industry ripe for digital disruption. Also in the Chiefs Of The Year issue of InformationWeek: Stop bragging about your Agile processes and make them better. (Free registration required.)
Never Miss a Beat: Get a snapshot of the issues affecting the IT industry straight to your inbox.
You May Also Like
---