Windows 7 Driving Touchscreen Evolution
Windows 7 Driving Touchscreen Evolution
Acer, Gateway, Hewlett-Packard, Lenovo, and Sony are scrambling to build PCs that capitalize on the tactile interface. Windows 7, which hit retail store shelves Thursday, is driving a PC interface evolution from the keyboard and mouse to the touchscreen.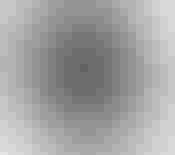 Gateway ZX Seriesclick image for larger view)
Even before Microsoft's new OS was available, its impact was already being felt as PC vendors unveiled their upcoming Windows 7 desktops and laptops. High on the list of innovations was the OS-powered multi-touch capabilities in consumer PCs from companies Acer, Gateway, Hewlett-Packard, Lenovo, and Sony.
With more touch-enabled PCs expected, the evolution from the 30-year-old input devices of mouse and keyboard has begun in earnest. On desktops, this shift is building steam in all-in-one PCs.
"These new AIOs heavily leverage multi-touch capabilities integrated into Microsoft Windows 7 operating system," DisplaySearch analyst Chris Connery said in a recent report on Windows 7's impact.
HP has long been a supporter of touch interfaces on all-in-one desktops, introducing the capability in 2006 in its TouchSmart product line. While the first model was a pricey $1,800, HP's latest systems, the TouchSmart 300 and 600, start at $899. HP has also unveiled a new business model in the TouchSmart line, the 9100, which starts at $1,299.
Gateway's new line of touch-enabled AIOs, the ZX Series, comprises three models that start at $720. Sony, on the other hand, is going after the higher end of the consumer market with its Vaio L Touch HD PC/TV, which is built as an entertainment hub with PC, high-definition TV, and digital video recorder in one unit. The system starts at $1,300.
DisplaySearch said prices for all-in-one PCs running Windows 7 could drop next year, becoming an option for entry-level PCs. While vendors wanted to introduce such models this year, rising prices of LCD panels in the second half of this year put a damper on plans, Connery said.
"Many of these products have been re-positioned to emphasize the enhanced features of Windows 7; lower-priced AIO products, including nettops, may emerge in 2010," Connery said.
Nettops are mini-desktops that typically run Intel's low-priced Atom processors, low-power chips also found in netbooks, which are mini-laptops best suited for basic computing tasks such as e-mail and Web browsing. Such entry-level PCs have been the driving force behind PC sales among price-conscious consumers in the economic recession. Falling prices and innovations such as touch capabilities are expected to boost sales of all-in-one PCs over the next few years. DisplaySearch predicts that AIO shipments worldwide will reach 5.9 million units next year from 3.2 million in 2007.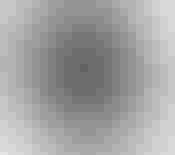 Gateway ZX Seriesclick image for larger view)
Besides driving touch in AIOs, Windows 7 is also driving the capability in traditional consumer notebooks other than tablet PCs, where navigation with a stylus and finger has existed for quite awhile.
Acer introduced the Aspire 5738G, which enables users to launch movies, zoom in and out of Web sites, edit photos and video, resize windows, and hand-write notes using one or two fingertips. The laptop has a suggested retail price of $800.
Lenovo's new multi-touch laptop leverages Windows 7 and the computer maker's own sofware layer on top of the OS, called SimpleTap. The ThinkPad T400's touchscreen makes it possible to use four fingers to manipulate objects, move images with two hands, and even have another person touch the screen to collaborate on projects, the company said.
Finally, HP is testing a multi-touch laptop, the DV3, in Europe. The company hasn't said when such a system would be released.
Overall, new PCs running Windows 7 are showing that vendors are reaching out to a broader audience than ever before, not just in mature markets like the United States and Europe, but in emerging markets, such as China.
"Never before has the industry launched such a variety of new form factors, price points, technology upgrades, and design innovations at one time," Stephen Baker, analyst for the NPD Group, which owns DisplaySearch, said in his blog. "With Win7 delivering improved capabilities in power management, networking, media, and touch, the variety of systems available appeal to a wider range of buyers than ever before."

InformationWeek has published an in-depth report on new software models. Download the report here (registration required).
Never Miss a Beat: Get a snapshot of the issues affecting the IT industry straight to your inbox.
You May Also Like
---