Xerox Hires Innovation Officer For Health IT Practice
Xerox Hires Innovation Officer For Health IT Practice
Markus Fromherz has big plans to help hospitals implement electronic medical record systems, health information exchanges, and other technology through Xerox's Affiliated Computer Services unit.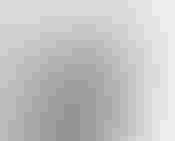 Health IT Boosts Patient Care, Safety
(click image for larger view)
Slideshow: Health IT Boosts Patient Care, Safety
As the healthcare sector adopts digitized medical record systems, Xerox has found a plethora of opportunities to offer technology and consulting services to health IT managers implementing electronic medical record (EMR) systems, health information exchanges (HIEs), and other hospital systems that sort patient-related data through Affiliated Computer Services (ACS), a business-process outsourcing company it acquired in February 2010.
To help the company grow its healthcare business, Xerox announced this week the appointment of Markus Fromherz, a scientist and former director at the Palo Alto Research Center, as chief innovation officer for healthcare at ACS, a further sign that Xerox is pushing to aggressively add to the 50-plus healthcare organizations that have turned to Xerox in the past year for EMR technology and consulting services.
At the Health Information Management and Systems Society (HIMSS) conference in Orlando, Fla., on Tuesday, Fromherz told InformationWeek that he listened to healthcare providers' concerns and believes ACS can help solve their problems.
"Several providers told us today that they see a perfect storm coming in terms of requirements and demand for IT resources. Providers are finding themselves in a difficult situation between an unprecedented rate of technological change and a very uncertain regulatory environment," Fromherz said. "A key challenge we heard about at HIMSS is to find and prioritize the resources (such as software engineers) needed to execute the projects. Here, ACS can help with consulting and staffing as well as finding partners."
Fromherz said Xerox is working on advanced image recognition, natural language text understanding, and agent-based workflow technologies that will help automate some of the tedious processes of moving and using information in the clinical context. These solutions will help deliver the answers, summaries, and interpretation physicians need at their fingertips during diagnosis and treatment of patients, he said.
The company is also working on several supporting solutions around the data contained in EMRs, as the technology is used by a growing number of clinicians, patients, administrators, and Medicaid and Medicare operators.
"Key to interpreting the images and text from EMRs are user interfaces that include question answering, text summaries from physician notes, data and text analytics for clinical decision making, and information visualization to sort through large amounts of clinical and operational data at the administrative level. Xerox has ongoing research in all of these areas and is working to bring those capabilities to market in the near future," Fromherz said.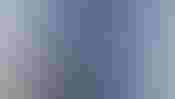 Top 10 Healthcare Stories Of 2010
(click image for larger view)
Slideshow: Top 10 Healthcare Stories Of 2010
Providers are challenged to collect and report data needed for federal and state regulations, such as complying with meaningful use requirements and preparing for audits. Fromherz said ACS has considerable experience managing operational and clinical data as well as predictive analytics being developed in the labs.
Since its acquisition of ACS, Xerox has provided consulting services to healthcare facilities like Botsford Hospital in Farmington Hills, Mich., and Cooper University Hospital (CUH) in Camden, N.J. ACS has helped these hospitals select an EMR vendor as well as deploy, integrate, and support technology to get the most out of meaningful use stimulus funding. ACS has provided implementation strategies for McKesson's Paragon solution at Botsford and Epic's EMR clinical information system at CUH.
ACS is also helping the Wyoming Department of Health implement a Web-based EHR/HIE system and will help integrate it with the state's Medicaid management information system (MMIS), other EHR systems, designated laboratories, and the state's immunization registry.
Recently, Xerox expanded its services with the acquisition of WaterWare Internet Services to build EMR and computerized physician order entry (CPOE) systems using Xerox document imaging and content management technologies.
Additionally, five states are currently working with ACS to establish state level registries (SLRs), which allow Medicaid providers to apply for and receive meaningful use federal funding via a secure Web site.
In the area of patient privacy and security, the company offers PHI Secure, which scans an organization's network for potential leaks of personal health information.
With regard to insurance companies, member engagement is a growing issue for payers as they go from marketing to employers to marketing to consumers. There are also new regulations to better explain health plan options, and Fromherz said the company is working with payers to solve these problems.
"Xerox/ACS is now going beyond its long-standing experience in personalized communication to develop engagement solutions that take advantage of all channels and adapt the content even further to the recipient's circumstances," Fromherz said.
Never Miss a Beat: Get a snapshot of the issues affecting the IT industry straight to your inbox.
You May Also Like
---