Yammer Raises $25M For Enterprise Social Networking
Yammer Raises $25M For Enterprise Social Networking
With the market for collaboration and social technologies in companies heating up, the social network will use the third round funding to triple its engineering team and increase sales operations.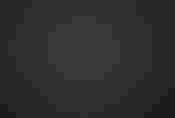 Top 20 Apps For Managing Social Media
(click image for larger view)
Top 20 Apps For Managing Social Media
Yammer, a Facebook-like social network for the enterprise, has received $25 million in third-round funding, an indication of the growing demand for collaboration and social technologies in large companies.
The latest round of funding, led by U.S. Venture Partners, brings the San Francisco company's total financing to $40 million. Yammer's previous investors, including Emergence Capital, Charles River Ventures and Founders Fund, also contributed to the latest round.
Founded in 2008, Yammer started off as a micro-blogging site for corporate employees. In September, the company redesigned its service to become a full-fledged social network. Yammer today has more than 90,000 companies in 136 countries using its service, including more than 80% of the Fortune 500. In July, the company announced that it had reached more than 1 million corporate users, and currently has more than 1.5 million.
Yammer plans to use the new funding to scale its operations triple its engineering team and significantly increase its sales operation. The money will also be used to open offices in Europe and Australia.
"The consumerization of the enterprise is happening in a big way and Yammer sits right in the middle of this major trend," Mamoon Hamid, principal at U.S. Venture Partners, said in a statement.
Indeed, Forrester Research has identified collaboration and social networking for the enterprise as one of the hottest current technologies. In a 2009 survey of businesses using enterprise software, the research firm found that on a scale of 1 to 5, with 5 being the most important, 58% of the survey respondents rated collaboration technologies as a four or five in terms of helping to meet their companies' current business goals.
In the post-recession era, firms are betting on knowledge workers to drive competitive differentiation in the same way that IT drove efficiency in the early to mid-90s, Forrester analyst Rob Koplowitz says in his blog. "The trend is particularly strong in North America and Western Europe where big bets are being made on innovation, design and other differentiation that will derive from more efficient, better connected knowledge workers."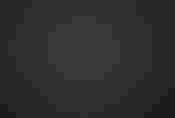 Top 20 Apps For Managing Social Media
(click image for larger view)
Top 20 Apps For Managing Social Media
As part of that trend, social technology companies like Yammer are integrating their services into enterprise software. For example, Yammer in October announced tight integration with Sharepoint, which enabled Yammer users to get their news feed directly inside Microsoft's collaboration software. Other examples include Dassault Systemes integrating with blueKiwi to get social capabilities into Dassault's product lifecycle management software. Yammer competitors CubeTree, Jive, Twiki and others have also embarked on integration deals with enterprise software vendors.
A study released this year by security vendor Trend Micro found that social networking in the workplace has risen from 19% in 2008 to 24% in 2010. A major contribution to Yammer's growth has been its strategy of providing a free basic service that people can used to connect to coworkers. Only people with a verified company email can use the service. If the service proves useful to a company's employees, then Yammer can offer additional capabilities through its premium paid services. The success of Yammer's free service prompted Salesforce.com to recently drop the charge for its Chatter collaboration service.
In its latest announcement, Yammer also said that Hamid of U.S. Venture Partners would join its board. The company also announced that David Stewart, former senior director of product at social game developer Playdom, had joined Yammer as VP of product management. Before Playdom, Stewart was product-marketing lead at YouTube and the business marketing lead for Google's commerce team.
Along with Stewart's hiring, Yammer said Mark Woolway, former VP of corporate development at PayPal, had joined the company as VP of corporate affairs.
SEE ALSO:
SocialText Joins Corporate Twitter Trend
Enterprise 2.0: Jive CEO Zingale Assays Business Collaboration
Never Miss a Beat: Get a snapshot of the issues affecting the IT industry straight to your inbox.
You May Also Like
---