3 Steps for Deploying Robotic Process Automation
3 Steps for Deploying Robotic Process Automation
RPA helps drive productivity and secure competitive advantages by maximizing resources already on hand. Here's how to effectively deploy it in your business.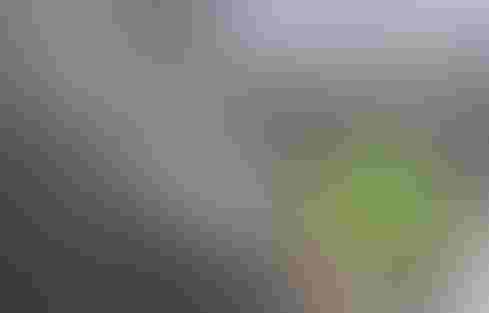 Image: Poobest - stockadobe.com
Businesses everywhere strive to operate as productively as possible, and yet an influx of tech innovations can have the ironic consequence of making companies who don't yet know how to best leverage and utilize them less efficient in their workflows. This is because as companies adopt new systems, they can easily fall into the trap of overlaying new operational processes onto old ones. As a result, employees who want to take advantage of all the information at their disposal must take extra steps to experience the value technology presents -- value that is dramatically compromised due to now error-prone processes and lost work time.   
However, there is one innovation -- robotic process automation (RPA) -- that can help businesses excel. By seamlessly integrating with existing systems and automating key processes, RPA drives productivity by making internal business processes more efficient. It can streamline the compilation of information from disparate systems, which means less lead time to valuable insights. And while RPA works in the background, employees are free to focus on critical thinking and tasks that add greater value to customers.
To reap optimal value from RPA, your business needs to be strategic in its adoption of RPA, working gradually and thoughtfully to assure the technology best maps to your company's unique needs. Here's a three-phase adoption program that we successfully executed to enhance business performance with RPA.
1. Discover which tasks can be assumed by RPA
The first step to adopting RPA is discerning which processes in your organization can, and should, be automated. Look at which tasks require critical thinking, emotional intelligence and add the most value to your customer. Then, automate tasks that are manual, repetitive and prone to error.
For example, you could automate processes like collecting data, monitoring and prioritizing emails and filling out forms, which are tedious tasks that would otherwise take hours of your employees' time. We thought critically about how to use RPA to better support our people­ -- allowing them to dedicate more time advising customers, while bots pulled the information needed to assist in that counsel.
2. Pace the implementation process
Once you identify which tasks to automate with RPA, devise a strategy and timeline for deploying the technology. Pacing implementation allows you to effectively manage adoption while offering employees the time needed to adjust and understand how to best utilize the solution's functions.
To note, deploying RPA is not a one-and-done initiative. Adopting RPA is a dynamic process that you need to continually update to support your company's unique and growing business needs. We deployed a timeboxed approach over the course of 20 weeks. Rather than attempt to deploy as many bots as possible, we first established a sound foundation for RPA within our operations from which we could scale in automated measures. This incremental approach enabled the business to start using RPA and provide feedback, so we could adjust and improve as needed.   
3. Assess the impact of RPA
Once you've set up RPA in your business, pause to assess how it's working and if it needs adjustments. Locate strengths of the deployment as well as areas for improvement and communicate with expert providers on how to adapt RPA to best serve your business.
As evidenced by our experience, the potential for successfully adopting RPA is high. Once RPA was integrated into our operations, we witnessed an increase in productivity. By deploying bots to source and compile data into one standard format, we experienced a reduction in errors in the material, which allowed for staff to more quickly utilize that information and do a better job of meeting service expectations and agreements. This then led to improved customer service, better efficiency in our call centers and ultimately, a positive impact on the bottom line.
When implemented effectively, RPA makes existing internal business processes more efficient, while giving employees time back in their day to focus on more business-critical work. With menial tasks automated, your company can operate as productively as possible, using all the data at its disposal to inform strategic, efficient operations that surpass the competition. In this ever-increasing digital age, embracing RPA­ -- and implementing it -- is a major opportunity for boosting business output and positioning your company to thrive.

Jeff Machols is VP of the Continuous Improvement Center for Voya Financial, a financial investment management company. He has been in the role since July of 2013 and is responsible for Lean Transformations, Agile methodology and Automation. His leadership and commitment to developing people and high-performance teams have been key to driving Voya's cultural transformation.   
Never Miss a Beat: Get a snapshot of the issues affecting the IT industry straight to your inbox.
You May Also Like
---