3 Ways To Make Conversational AI Work For Your Organization
3 Ways To Make Conversational AI Work For Your Organization
There's little doubt that conversational AI is gaining momentum. The question is this: How can you use it to deliver real business value?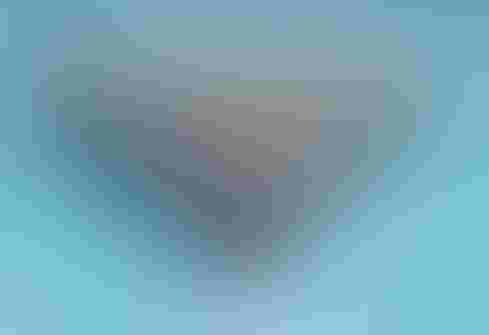 Conversation is fundamentally human. Conversations reveal our personalities and let us express our values. They also underpin productivity in the workplace, as well as connections between brands and customers.
In short, good conversation is not an "add-on." It's the lifeline of your business and a measure of how well it's doing.
As more consumers demand always-on communications, businesses are turning to artificial intelligence (AI) to help facilitate some of these interactions. From 2020 to 2025, the global market for conversational AI is expected to grow from $4.8 billion to $13.9 billion -- and industry analysts predict that by 2022, 70% of customers interactions will involve emerging technologies compared to 15% in 2018.

There's little doubt that conversational AI is gaining momentum. The question is this: How can you use it to deliver real business value?
Some organizations have deployed conversational AI that replicates human interaction in a limiting, narrow way (think: basic chat assistants) rather than using AI to augment conversation in subtler, richer ways. Too often, these efforts have focused on increasing efficiency rather than enhancing experience. And one of the most common pitfalls is that organizations view human-powered and AI-powered conversations in silos.
We're now at a stage where AI technology has advanced and can deliver far more than higher efficiency. It can help you enhance customer experience and drive growth by crafting superbly successful, impactful conversations. It can also amplify the experience by seamlessly combining Human-powered and AI-powered conversations. To make that happen, your conversational AI must reflect the complexity of conversation and the diverse mechanisms involved in even the most basic interactions. It also needs to address the challenges and tension points that this kind of technology can create.
To power purposeful conversations, enrich customer experience and move beyond limited efficiency gains, design your AI-powered conversations with an eye toward the rich context of AI systems. Start by viewing the potential through a three-part lens:
1. Focus on people: How can AI enrich human conversations?
Human-human communication is complex and multifaceted. You likely use a host of mechanisms -- visual, emotional, action-based, to name a few -- to facilitate human-human conversation with your customers.
Consider how you could deploy AI to enrich these communications with greater meaning and better outcomes. For example, natural language processing can now understand more than meaning; it can also pick up on user emotions. Similarly, augmented, and virtual reality can provide spatial and contextual awareness to support conversational goals. And the emerging capabilities of Digital Humans are further blurring the lines between human-powered and AI-powered conversations. These capabilities can help you make your human agents more informed and more effective when engaging with your customers.
2. Magnify AI: How can we make the most of machines?
AI systems possess features unlike any mechanisms we use in human-human conversation. Consequently, you can use them in powerful ways to create conversations and experiences that go beyond what's possible with people alone.
Unlike humans, AI can be available around the clock -- whether to answer a question in the middle of the night or to support an asynchronous conversation that stretches over many days. In addition, machines have an absence of emotion and moral judgment that provides a distinct advantage in some situations. When the subject of a conversation is sensitive, interactions with AI can afford a degree of anonymity that some customers welcome. And when it comes to detecting patterns, AI excels at detecting fraud or breaches of regulatory requirements. AI is vigilant about events about to happen and can proactively engage in anticipation, thereby creating superior experience. And finally, AI is moving to a point where it can literally read your mind.
3. Examine ethical AI: Where do we need to watch for potential pitfalls?
As AI unlocks new capabilities, it brings challenges and tensions that you must navigate to demonstrate trustworthiness. For starters, data is fundamental to more personalized, effective conversations with customers. Yet you must balance reliance on data with the need for privacy -- and demonstrate your trustworthiness and ability to safeguard it.
Another point of tension is the potential for manipulation. Persuasive computing can change people's attitudes or behaviors, while practices like hyper nudging use data to influence people to certain decisions. And anthropomorphism -- which involves attributing human characteristics to technology --can be a useful tool in improving communication and building empathy and trust. But these characteristics can also perpetuate sexism and historical stereotypes, as well as respond in ways that encourage inappropriate user behaviors.
Left unaddressed, these tension points can cause significant damage to the user, the brand and society at large. When applying AI, you must ensure that these tensions are managed in a way that aligns with your brand and purpose.
Start Walking the Talk
As conversational AI becomes woven into the fabric of your organization, a chatbot that interacts with millions of customers could have far greater impact on your brand perception than a conversation with your organization's CEO. In other words, conversational AI powers "make-or-break" moments that should not be designed or implemented solely with a technological focus. Instead, take a far more nuanced approach that aims to make the most of humans and machines while navigating a growing list of security, ethical and moral tensions.
Dr. Edwin Van der Ouderaa is the global lead of Accenture's Customer, Sales and Service. Since joining Accenture in 1995, he has led numerous global financial services client accounts.

Sharad Sachdev is a Global AI leader in Accenture, steering a portfolio of AI-powered solutions focused on customer management and growth. He is also responsible for broader strategic initiatives for Accenture's AI portfolio in North America, helping the practice enable new offerings and strategically pivot with changing market demand.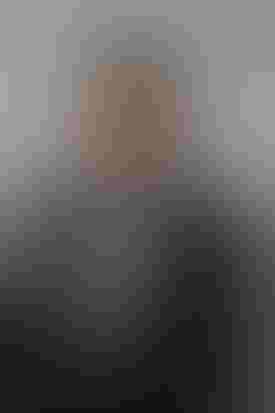 Never Miss a Beat: Get a snapshot of the issues affecting the IT industry straight to your inbox.
You May Also Like
---