4 Questions Businesses Should Ask About AI, 5G and Innovation
4 Questions Businesses Should Ask About AI, 5G and Innovation
As we move into the 2020s, leaders must self-reflect and focus on how they can improve upon past AI, 5G and other innovation technologies to drive results.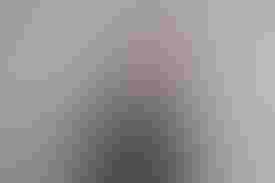 The start of 2020 marks a unique occasion to discover the opportunities that the interplay between people and artificial intelligence will create over the next decade.
The coming years promise a world of possibilities that will change the way we manage our daily lives, how we work and how we enjoy our interests and passions. The 20s will also be the first decade in which successful innovation in AI will define business performance.
5G has been a growing global trend, and we expect to see and hear even more about it this year. The conversation will move on from simple use cases to how it will provide infrastructure that enables more immediate, exciting, realistic and seamless experiences for people using AI-supported services.
As business and IT leaders take stock of goals for 2020 and beyond, they should ask these four key questions:
1. How can I help my company break out of "AI pilot limbo" and scale across the organization?
The pressure to identify where AI innovation should fit within your business is already acute. Research by Accenture, exploring how to plan and scale AI innovation, found three out of four C-suite executives believe that if they don't scale AI in the next five years, they risk going out of business entirely. However, 76% report they struggle with how to scale.
We found that success depends on organization-wide alignment and a clear sense of purpose. In particular, C-suite-level access to, and focus on, advanced analytics, multi-disciplinary projects teams with authority and the ability to tune out irrelevant or misleading data. In short, AI innovation is a team sport requiring an experimental corporate mindset.
Perhaps the biggest challenge for organizations designing AI into services and products isn't the technology itself but winning people's acceptance.
2. How do you put heart into artificial intelligence?
Concern about privacy and low levels of trust in brands and organizations are the legacies that the explosion of social media content, programmatic marketing and data privacy breaches during the last decade has left us with. Thinking through whether data sources and uses are appropriate and justified along with the nature of interactions with people in terms of frequency, medium and style are fundamental issues for anyone seeking to innovate with AI.
Efficiency is the word that has dominated the narrative about AI. Although enhancing operational performance is a primary driver, it cannot be the only rationale, or indeed the dominant one. We see empowerment of users and enhancing the human experience as critical to building trust and affinity and to successfully design AI.
3. How can I use AI to empower my organization and drive a collaborative culture for my employees?
Doubts about the presence of AI are just as critical in the workplace -- where people fear being made redundant. Organizations will need to think carefully about moving the dialogue with their teams and charting a journey toward collaboration between human employee and AI systems. We see importance being placed on how AI is applied to activities like innovation of new products and services, to simulation and decision support.
For AI to enhance the workplace it has to be designed to deliver tangible value, instilling trust in machine-assisted outcomes. We're already seeing how these technologies can help drive results -- from better real-time insights, to robots that use computer vision, augmented reality and X.0 capabilities, powered by 5G, to enable seamless human-machine collaboration.
4. How can AI and 5G deliver new areas of growth for my organization -- all while keeping people, planet and profit in mind?
This is the triple bottom line for business in 2020, reflecting the realities of the world we live in. In our 2020 Fjord Trends, we talk about how organizations are re-evaluating their role in the world --defining success in more ways than financial growth -- and the importance of designing for all life, not just human life.
How you embrace artificial and human intelligence collaboration will be key to growth in the coming decade. Efficiency in its broadest sense is perhaps central to this challenge. Creating AI that minimizes environmental impact as well as delivers faster, better experiences for people and reduces operational costs in unison is quite possibly the ultimate design objective.
From better customer engagement (harnessing data and implementing advancements in AI to deliver context driven customer service responses) to AI-powered pricing tools (enabling you to activate personalized promotions for your customers in real-time), we'll be exploring a multitude of ways to deliver new growth.
We are embarking on a revolutionary period of innovation. There may be unexpected benefits that emerge as artificial intelligence systems learn to collaborate and understand the driving forces that motivate organizations and people -- but one thing is certain: Now is the time to realign the fundamentals. Now is the time to think of the possibilities.

Athina Kanioura is the Chief Analytics Officer and global lead for Applied Intelligence at Accenture. In this role she leads a team of professionals focusing on helping clients scale analytics, AI and automation across the enterprise.

Mark Curtis is the Chief Client Officer of Fjord, a global design and innovation consultancy run by Accenture Interactive. At Fjord, Mark oversees its offer definition, marketing and business development.
Never Miss a Beat: Get a snapshot of the issues affecting the IT industry straight to your inbox.
You May Also Like
---