9 Books IT Leaders Should Read
9 Books IT Leaders Should Read
Here's a mix of business books and compelling novels to help inspire new ideas this summer.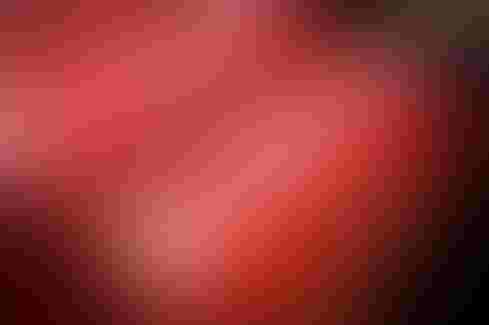 It can be tough to find time during the year to catch up on some reading. The daily news feeds keep you up to date on current events, but sometimes a good book is essential to staying grounded.
So with the summer upon us, there's no better time for IT and business leaders to pick up a book or two or three. Whether you're vacationing, traveling, or just relaxing, here are nine books that all IT pros should read.
[Want more book suggestions for the tech savvy? Read The IT Nerd's Summer Reading List]
From inspiring change to managing information to the impact of technology on society, this list offers a great blend of business topics and fun reading that will help generate ideas and inspire change across your company.
The New Digital Age by Eric Schmidt and Jared Cohen
The New Digital Age tackles some of the toughest questions about our future: How will technology change the way we approach issues like privacy and security? What's next? According to the book's authors, "The impact of this data revolution will be to strip citizens of much of their control over their personal information in virtual space, and that will have significant consequences in the physical world."
Tribes by Seth Godin
Significant change can be best achieved by a tribe: a group of people connected to one another, to a leader, and to an idea. If you're leading a team, a company, or just one person, this book is a must-read. Leaders and innovators can build a movement by getting like-minded people excited through a new product, service, or message. Godin writes, "The secret of leadership is simple: Do what you believe in. Paint a picture of the future. Go there. People will follow."
Confessions of a Successful CIO by Dan Roberts and Brian P. Watson
According to Gartner, "By 2016, 20% of CIOs in regulated industries will lose their jobs for failing to implement the discipline of information governance successfully." This book provides valuable insights into how CIOs handle tough business challenges.
The Invention of Wings by Sue Monk Kidd
This is a fascinating book of courage and fear, hope and loss, love and betrayal, and, above all, the search for freedom and a voice that's heard. The tumultuous journey of two early 19th-century women who dared to speak out against slavery will certainly inspire readers.
Don't Sweat the Small Stuff by Richard Carlson
It doesn't matter which industry you're operating in -- you need to keep from letting the little things drive you crazy and focus on your defined objectives. One suggestion Carlson makes is to put things in perspective. "Remember that when you die, your 'In' box won't be empty."
Information Governance: Concept, Strategies, and Best Practices by Robert F. Smallwood
This book reveals how, and why, to utilize information governance to control, monitor, and enforce information access and security policies. It's no longer just about storing data; it's about ensuring that the right data is kept for the right amount of time and in the right place.
Behind the Cloud by Marc Benioff
With cloud services, there is a potential to reduce IT costs. However, most of those cloud repositories currently lack information governance and records management capabilities. So it's important to keep your data safeguarded, even when storing it in the cloud. Benioff's account of the origins of the cloud and Salesforce.com will help you appreciate entrepreneurship and understand today's cloud services.
The Alchemist by Paulo Coelho
Santiago, an Andalusian shepherd boy, travels the world on his "personal legend" in search of buried treasure. Along the way, he meets a cast of characters, all of whom help him on his journey. The Alchemist is about following your dreams and taking risks. Running a company or a department comes with risks, so it's crucial to be able to tackle any challenges that come your way.
Age of Context by Robert Scoble and Shel Israel
Converging technology forces promise to change virtually every aspect of our lives. With forces such as mobile, sensors, and location-based technology, how does this impact our privacy rights and how we manage information? This great book aims to answer that question and ask a few more.
Our InformationWeek Elite 100 issue -- our 26th ranking of technology innovators -- shines a spotlight on businesses that are succeeding because of their digital strategies. We take a close at look at the top five companies in this year's ranking and the eight winners of our Business Innovation awards, and we offer 20 great ideas that you can use in your company. We also provide a ranked list of our Elite 100 innovators. Read our InformationWeek Elite 100 issue today.
Never Miss a Beat: Get a snapshot of the issues affecting the IT industry straight to your inbox.
You May Also Like
---