A Data Analyst's Best Friend: The Library
A Data Analyst's Best Friend: The Library
Today's data analyst needs to understand the factors that have an impact on their research, and the best way to gain that understanding is the good old library.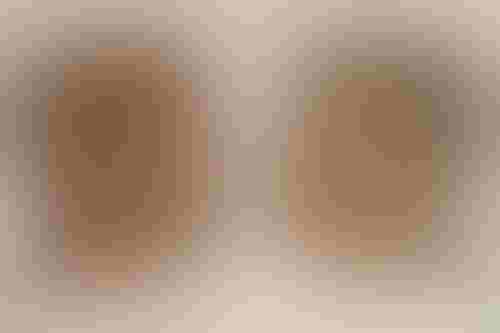 A data analyst I know was passed over for a job he really wanted. I wondered why. He was conscientious and patient, and his qualifications seemed appropriate for the role. Then someone clued me in. "He lacks general knowledge," she said.
General knowledge? He had a college education. I asked more questions, and pushed to understand what knowledge he was missing. Then it hit me: He lacked the ability to put his findings in context. He didn't know enough about the business and political issues surrounding his work. He didn't question his own results. His prospective employer saw him as just a math machine.
Data analysts often focus on their own reports and tests, without making much effort to seek out information from outside sources. As a result, the information that they offer lacks depth and context.
A few weeks ago, I coached a diverse group of analysts to present their key findings in story form. The stories were not to be complex, just a few sentences that explained a human experience revealed by the data. Some took to this easily, telling us what happened to a user trying out updated business software, a parent seeking help for a child struggling at school, or a teacher seeking donations for classroom supplies. Others couldn't get a story started. When someone struggled, I asked questions, about how the data was collected, what it meant, who was affected and how. The more the analyst knows about these things, the easier it is to understand and explain the meaning of data analysis.
Not all of these analysts had explored the context that gave their data meaning. They understood the need to speak with clients at the start of a project, and all had done that. Some had relevant experience, and some had used simple online searches to learn more about their topics. But not one had used the best resource for deepening knowledge of a research subject (we data analysts are, after all, researchers).
I pointed out the window toward a building that I had noticed earlier that day. "What's that?" I asked. A moment passed before someone replied, "The library?" Yes, it was the library.
Public and university libraries provide resources that you can use to add depth to your understanding of data. At the library, you can learn about research that others have done, issues they explored, methods used and what was discovered. You can learn about the political and business context surrounding your topic. You can learn about analytic techniques and tools.
Do you have resources like these in your home or office?
Professional and academic journals that provide historic and current information on research in your field

Newspapers and magazines that explain the political climate for any industry and region of the world

Directories and other sources for in-depth information on specific competitors and clients

Educational material on analytics, business and a myriad of other topics

Research experts who can offer you guidance in finding the information you need (hint: these experts are sometimes called "librarians")
It's easy to say that information is a close as your laptop, or even your phone, yet the sources that pop up in a typical Internet search are not always the ones that suit your needs best. The sources you really need may be hard to reach if your search terms have multiple meanings, if results are dominated by cases that are not relevant to you, or if the material you want is locked behind paywalls. At the library, you can conduct searches methodically, get professional help to make the most of your time, and access high-value sources free of charge.
It's remarkably easy to set yourself apart from other data analysts and earn respect for depth and breadth of knowledge. All you have to do is make the effort to use the library on a regular basis, something most of your peers won't do.
Any analyst can stand out from the pack by taking research beyond the confines of the office, and expert help is as close as the local library.
Never Miss a Beat: Get a snapshot of the issues affecting the IT industry straight to your inbox.
You May Also Like
---