Advantage ROI: Optimize AI Programs for Short-Term Gains
Advantage ROI: Optimize AI Programs for Short-Term Gains
With many budgets constrained, now is the time to focus on artificial intelligence projects that will deliver the most payback over the next six months.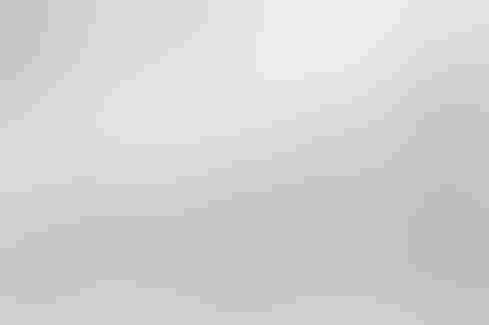 Let's say you're working on an AI program where you're implementing and scaling dozens of AI business use cases. In addition, you are also spending millions of dollars to enable these use cases by transforming the underlying data and moving it to the cloud. For years, you've been housing data in an expensive, on-premise data warehouse, but it's time to get that data quality up while also reducing data/AI costs over time by shifting to cloud technology. Based on your early forecasts for this project, your ROI will be 2x the original cost, with payback that is approximately 12-18 months away.
This may seem like a comfortable position to be in, but if you're in a similar situation, now may be a good time to revisit your roadmap. The current disruption from COVID-19 is forcing businesses to re-think their three-year plans and optimize short-term gains by exponentially increasing value while containing costs. Take a refreshed look at your AI program and ask yourself: "How can I get the ROI to be at least 5X the cost with payback in less than 6 months?" The guiding principle behind this is something we refer to as "Advantage ROI."
We do see AI programs being accomplished within these parameters. The key is to ensure that you are pulling all cost reduction levers while implementing the key AI use cases using a sequence that starts with lowest hanging fruit first. On the cost side of the equation, there are ways to get total cost of ownership down while continuing to move down the path of data transformation and data quality improvement that is needed to enable AI value. On the AI value side, careful and creative sequencing of the use cases can generate a self-funded model, or at least significantly help to fund the cost side as the program progresses. Some basic benchmarks should be taken into consideration when revising your plans: 
Leveraging AI to solve business problems across the enterprise brings more than 90% of the value, but companies are only spending 30% of their budgets in this area.

Storing, transforming, and governing data to enable that AI brings less than 10% of the value (in and of itself), at more than 70% of the costs.
On the cost side, the "North Star" here is to get those data costs down (quickly), get your data quality up, and to increase the percentage of budget that is being applied to the AI value side of the equation. From AI and automation of data transformation, to building smarter data science solutions for the forecasting of revenue during these uncertain times, low-hanging AI fruit is plentiful throughout most organizations. We just need to realize that we are limited by our own creativity. Innovation is key.
From an AI use-case perspective, you should start with projects that have high value, low cost, data readily available, and executive sponsor(s) who are ready to lead the charge. These early projects, if chosen correctly, will bring ROI in less than 6 months and can provide additional funding to help minimize capital expenditure outlay that is becoming harder to find. If you don't have enough low-hanging fruit use cases, then consider casting the innovation net wider until you find more.
Moving forward with your revised AI transformation program will undoubtedly require additional creativity. The sequencing of the use cases can be science-driven, but the identification of use cases requires constant creativity and innovation.
Whatever your AI journey looks like, there are ways to significantly improve upon the roadmap. The fundamental key is to hyper-collaborate between your business and IT teams so your business use cases and transformation efforts can quickly add up to 1+1=5 at a time when we must find a way to outperform for less investment. Together, the ROI you achieve for the business can help you pay for the underlying data and technical programs that you have in flight, even amid the financial challenges that your business is likely facing.   

Jerry Kurtz is Capgemini's Executive Vice President of Data & Insights. He has more than 30 years of management consulting experience working in the manufacturing, high-tech, consumer products, retail, and logistics sectors. His leadership experience areas include big data & analytics, artificial intelligence, internet of things, enterprise transformation, supply chain management, shared services and business process services. Kurtz lives in Charlotte, N.C., and received his Bachelor of Engineering degree from Vanderbilt University.
Never Miss a Beat: Get a snapshot of the issues affecting the IT industry straight to your inbox.
You May Also Like
---